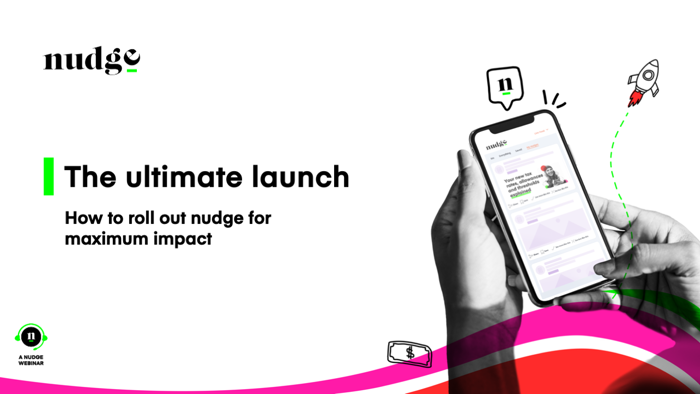 Our experts share how to roll out nudge for maximum impact, get buy in from your business and demonstrate tangible return. Accenture joins us to tell the story of how they have used nudge successfully to drive impact in their organization.
Watch the recording 👇 to find out how to;
Build and get sign off on your business case

Seamlessly integrate nudge into your existing financial wellbeing strategy and program

Launch nudge for maximum engagement   

Demonstrate return with tangible, proven impact on employee benefit uptake and employee wellbeing.
Watch webinar