Increase customer engagement with
financial education.
Increase uptake of your product and service with impartial financial education.
See the platform in action
Book a demo to experience the nudge platform





Understand your customers
nudge's unique global financial education platform enables you to track your customers' needs, dreams and goals. Giving them exactly what they want to read, watch and listen to, whenever's best for them.
Customer loyalty and engagement
nudge empowers your customers with financial education. Helping them to make their own financial decisions that will strengthen loyalty, engagement - and ultimately reduce churn.
Position your products and services
nudge delivers a diverse range of inclusive, interesting and relevant posts and articles to your customers. You can keep your customers informed and entertained, whilst positioning your product and services.
The halo effect
nudge is 100% impartial and ethical, it's the reason we're a world-leader today. There is zero conflict of interest, we will always act with your customers' best interests in mind - and you reap the positive impact on your brand.
Proving impact - where we have done it before
Here are some examples of how we have driven impact across out client community.
We will work with you to identify the impacts that you most want to track and prove return on.
34%
of nudge users have reduced their debt
68%
average platform engagement
What
your

customers get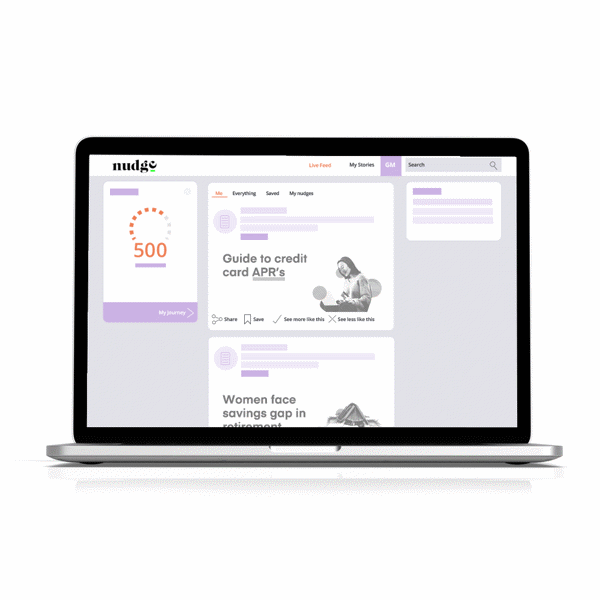 Financial education feed
A personalized feed full of bite-sized financial education posts and snackable articles, all curated to be inclusive of circumstances and interests. In one click, save and review later - or share with friends and family so they can benefit too. We make the world of money fun, familiar and accessible.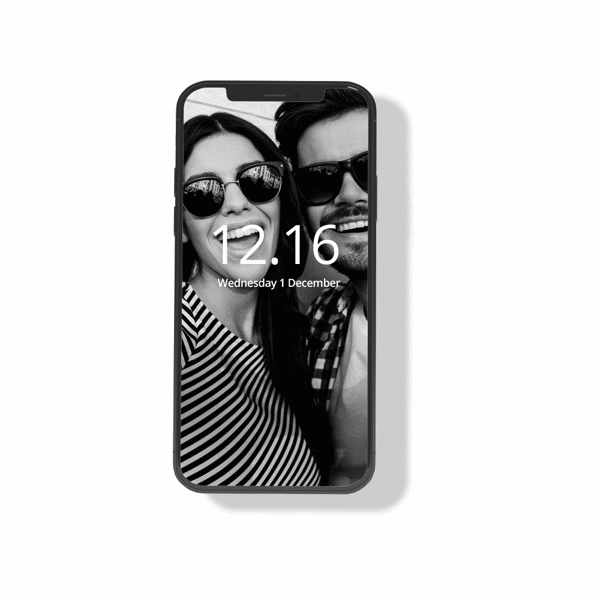 Get a nudge in the right direction
Powered by behavioral psychology and data. When there's something your customers need to know, or a financial action they ought to take, we'll send them a personalized, timely nudge as a reminder. Then step by step, before they know it, they're on a path to prosperity. nudges can be received via SMS, email or WhatsApp.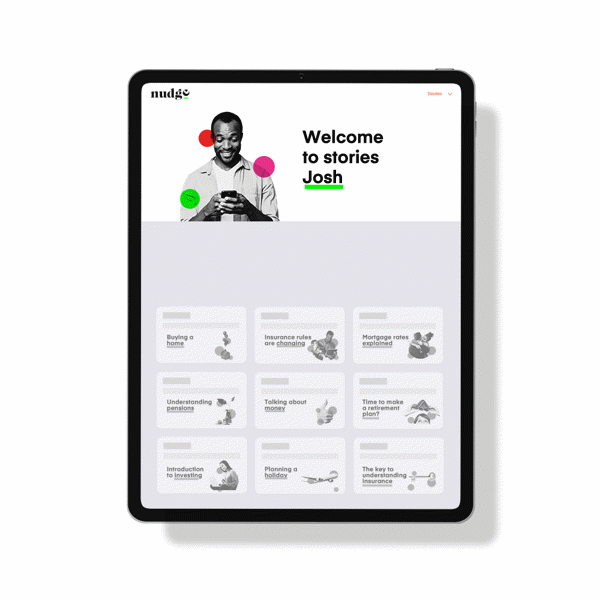 Change the narrative with stories
Step inside our library of dynamic financial education stories, written to help your customers achieve what they want in life. It could be buying a home, saving for a holiday or getting out of debt. Interactive, impartial financial education, money management tools and progress trackers mean they'll never miss a step.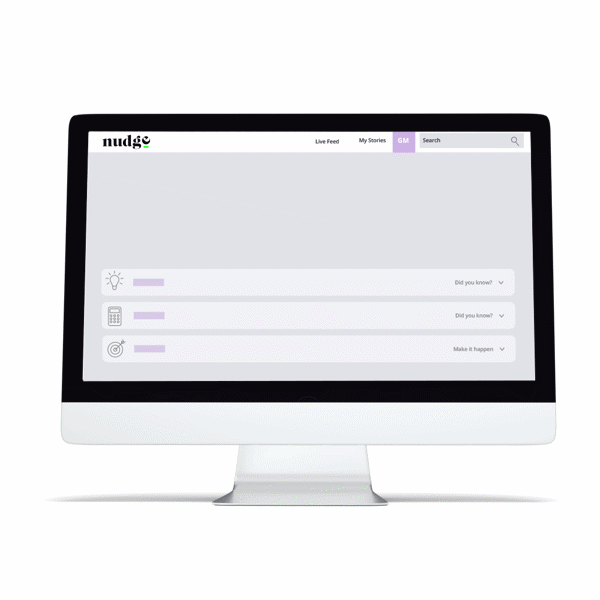 Make money management easy with tools
Our interactive tools help your customers plan, prepare and organize their finances from the unexpected to the expected. The tools (for budgeting, saving and investing) are embedded in stories, demystifying money management at exactly the right time in their learning journey.
Measure tangible wellbeing impact
Our financial health checkup helps your customers to understand where they're thriving and where there's room for improvement - from saving and spending to borrowing and planning. They'll get an instant score with a plan of recommended financial education stories and articles to improve their financial health. This enables you to measure the impact nudge is having on their score over time.
Frequently asked questions
Here are a few of our frequently asked questions. Looking for more? Check out the full list below. Or get in touch and we can talk.
Read more FAQs
What is nudge?
nudge is an impartial, global financial education platform for all.
Our platform coaches your customers to take action on their finances, to feel in control of their life. Key features include:
Prompts and reminders: When there's an event in personal finance your customers need to know - or take action on, we'll send them a personalized, timely prompt - or 'nudge' - as a reminder.
Personalized feed and stories: nudge provides financial skills and knowledge, designed just for your customers and their circumstances. Right from their first visit, there's always a clear next step in their financial wellness journey.
Money management tools:

Starting with a 'People Like You' comparison, the budget tool helps your customers plan anything from holidays to school fees. And savings, borrowing and life goal planners help them to manage all kinds of finances, and take control.

No sales pitches: With nudge, you don't have to worry about someone trying to sell your customers financial products.

We only give them the tools they need to achieve financial wellness, and nothing more.
What management information will I get from nudge?
nudge gives you the ability to understand the financial needs, habits, and interests of all your customers — in one analytics dashboard - or as we call it 'nudgenomics'.
Use data to build a full picture of your customers' world including how many dependents they are supporting, their home owner status, financial needs and behaviors and much more.
Once you have this information you can provide them with personalized, timely financial education, inform your product portfolio and promote relevant products to individuals to improve their financial wellbeing.
Who creates the financial education content?
Financial education without the sell.
All of the content on our platform is created by an in-house team of international editors and copywriters. This way we can ensure that the education we provide is high quality, consistent and 100% impartial.
Is the nudge technology provided by a third party?
nudge is a single, secure global provider.
And no, all technology and content is owned by nudge.