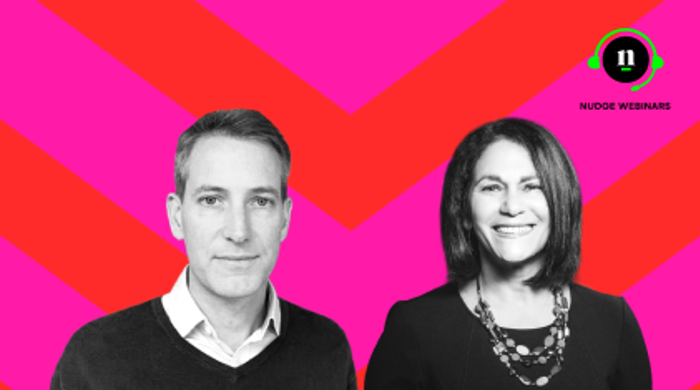 48% of employees are looking for a new job in the next 90 days.
To reduce this churn and fight 'The Great Resignation', we need to create an employee experience that connects with the individual beyond a functional employee-employer relationship.
Watch the webinar to find out:
Why now's the time your employee benefits need to enhance your employee experience
What it takes to help your people achieve their life goals with impartial financial education
How this creates a bond with your people to reduce attrition.
Tim Perkins, nudge co-founder, is joined by Debra Corey, Chief 'Pay it Forward' Officer, DebCo HR LTD - former Global Reward Director at Reward Gateway, Merlin Entertainment, Quintiles and Gap.