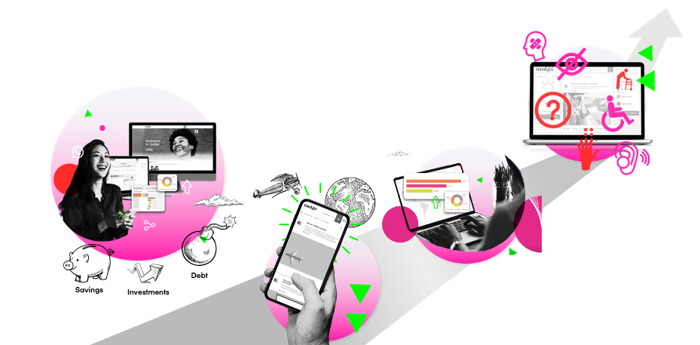 🗓 Thursday 9 December | 11.30am [GMT]
Our latest research shows that 45% of people have turned to unreliable technology to fulfil their financial education needs.
Now more than ever there is an undeniable need for employers to support their people with premium financial education. With your investment in nudge, your people are getting the critical support that will positively impact their overall wellbeing. But there's so much more untapped potential to help them even further.
In this client-exclusive event we look forward to 2022 and how you can drive further tangible wellbeing impact with nudge. We will:
Explore the opportunities nudge offers to support HR and reward leaders' wider priorities, including the employee experience, diversity and inclusion, employee benefit engagement and digitizing HR.
Reveal lots of new and exciting features coming next year
Hear how organisations leverage nudge in unique ways to improve their people's lives
Start planning 2022 with our brand new engagement resources.
This event has now passed.
If you have any questions about this event, please email hello@nudge-global.com