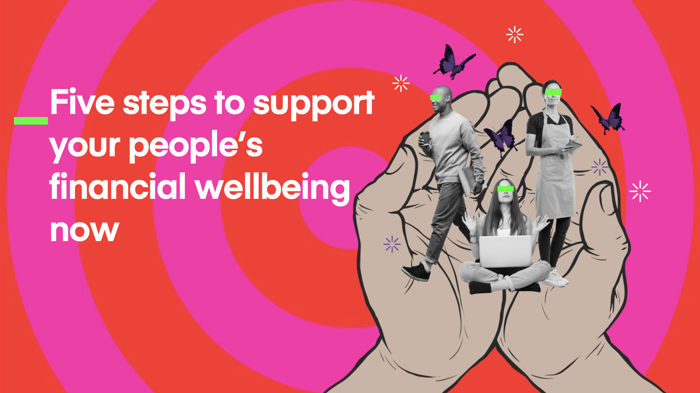 In these difficult times, naturally you want to do the best for your people. If you're in HR or Reward, you've got a difficult brief. And you'll want to know: "How can I best use the resources I have to make sure they come out of this crisis not just well, but maybe even stronger?"

The one thing that's for sure, is that if your finances are sound and you feel in control of your money, you feel in control of your life. That's why financial wellbeing is the key to people's wellbeing. An investment now, means you can help your people take control before the worst effects are felt.
In this one hour webinar, we'll explore:
The UK macro trends influencing the immediate financial wellbeing landscape, and the impact on the future. 

Current trends in reward and benefits influenced by COVID-19. 

Hear from SAP, Workday and Vodafone on how they're responding to the current situation. Focusing on their wellbeing approach and keeping their people as their core focus.

Five steps you can take to support your people's financial wellbeing now.