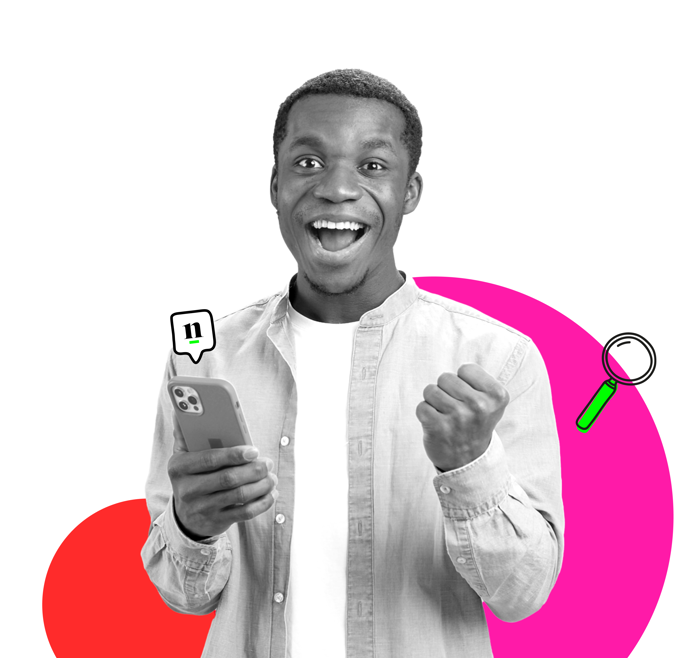 About us
In today's complex financial world, ignorance isn't bliss. For many, it's hardship, hassle, and lost opportunity.
But we believe change is possible. And we're going to lead it. Because when people are in control of their money, they're in control of their lives.
nudge is the global financial education platform that demystifies money management for all.
Drawing on behavioral psychology and data, our platform offers personalized, engaging financial knowledge and skills to educate and delight.
We have a stellar client base including PayPal, Facebook, Boeing, Virgin, IBM, British Gas, Samsung, Investec, Clifford Chance, Selfridges and BlackRock.
And nudge is now live in over 100 countries!
Find out more about us here.
Opportunity
You will be part of the HR team, supporting best practices that enable, equip and empower our employees, globally.
You will manage tasks and duties across the full employee lifecycle from onboarding to offboarding. These tasks will include but are not limited to recruitment, onboarding, payroll, benefits and training related activities.
As well as supporting regular HR processes, you will assist with a range of HR initiatives; help co-ordinate business events; and contribute to other key company projects.
Through your work and as a member of our HR team, you will help foster a positive work environment and promote nudge's culture and values.  And as you will have access to personnel information, you will exhibit high levels of professionalism and discretion.
This is a fast-paced, exciting and varied role within a vibrant and innovative company. It is the perfect role to supercharge your career in HR.
Responsibilities
This will be a varied and dynamic role and will involve the following key responsibilities:
Coordinating the employee onboarding process to ensure a smooth new joiner experience
Maintaining our HR system and employee database
Preparation of documents such as employment contracts and salary review letters
Administrative duties related to the provision of employee benefits
Supporting the employee offboarding process
Supporting recruitment activities including preparing job ads and scheduling interviews
Liaising with Finance on payroll processing
Ensuring compliance with employment policies and procedures such as Health & Safety, GDPR, Right to Work and pre-employment checks
Supporting with the coordination and communication of internal events
Owning key office management tasks
Supporting HR projects and initiatives that improve our overall employee experience
Skills and experience
We're a close-knit family so a willing, friendly and collaborative personality is really important to us. And we're exceptionally nimble and things move fast so we really value 'athletic' minds and a "let's give it a go" attitude.
For this role the ideal candidate should have
At least a year experience in HR or Recruitment
Strong attention to detail
Ability to maintain confidentiality
Outstanding organisational skills and ability to manage varied workload
Understanding of personnel and compliance records management
Excellent rapport builder with a people-centered approach and the ability to work effectively with a diverse workforce
Experience using HRIS
What we offer
At nudge we put people first.  Our values are "friends through thick and thin", "embracing differences, supporting individuals", "leading and sharing" and "always learning".
We have an open, friendly and supportive work environment that we hope you'll be proud of.  And we're growing fast which means great opportunities for you and your people to gain broad and diverse experience alongside some of the brightest minds in the industry.
Share options
A competitive salary
A personal learning and development allowance
25 days annual leave, plus your birthday off
A company pension scheme
Life Assurance and Critical illness cover
Private Medical Insurance cover
Regular company socials and wellbeing activities
A flexible working environment
Unparalleled opportunity to develop your career rapidly through exposure to all company areas
We're committed to creating a culture which gives our employees a sense of belonging. This is also reflected in our values as we're learning and growing through embracing differences and supporting individuals.
If it sounds like you, we'd love to hear from you! Send us your CV and cover note via the form below.
Any questions, get in touch with us on careers@nudge-global.com