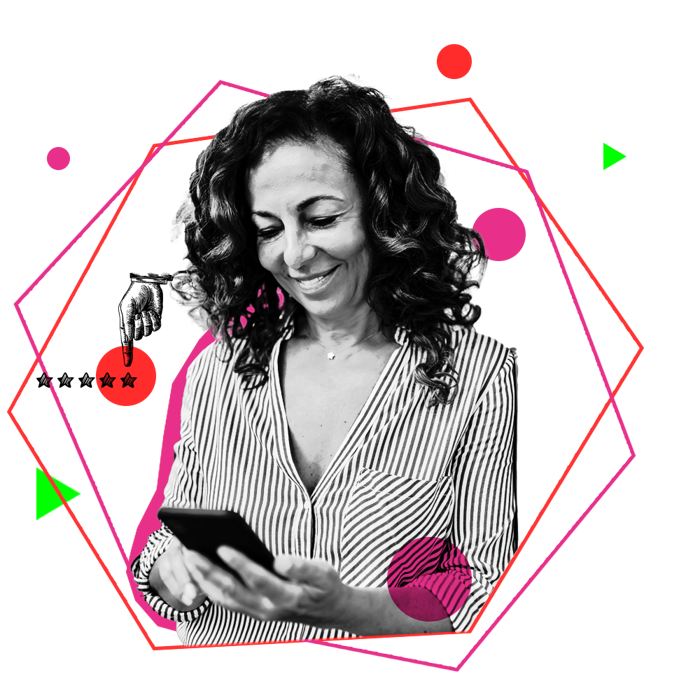 About us
nudge is the global financial education platform that demystifies money management for all.
Drawing on behavioral psychology and data, our platform offers personalized, engaging financial knowledge and skills to educate and delight.
In today's complex financial world, ignorance isn't bliss. For many, it's hardship, hassle, and lost opportunity.
But we believe change is possible. And we're going to lead it. Because when people are in control of their money, they're in control of their lives.
We have a stellar client base including PayPal, Facebook, Boeing, Virgin, IBM, British Gas, Samsung, Investec, Clifford Chance, Selfridges and BlackRock. Find out more about us here.
Opportunity
nudge is now live in 80 countries and continues to be a popular benefit for the largest organisations in the world. Following a recent financing by growth equity firm Kennet Partners (www.kennet.com), we're increasing the size of our team, with a Senior Writer to help fulfil our mission of creating brighter financial futures for everyone, everywhere. This is an exciting time to join nudge as we rapidly scale up from working across the UK, Ireland, US, Australia, and Spain to a truly global offering.
This is a fast-paced, exciting and varied role within an innovative company with a vibrant culture. This is an exciting opportunity for a Senior Writer who is looking to expand their role beyond writing and join a dynamic SAAS business experiencing exponential global growth.
You will be our expert on the Indian personal finance market, delivering content and insight into the wider business. We cover subjects ranging from everyday finances and budgeting to buying a home and inheritance tax. Anything that impacts the money in people's pockets. This would be our first hire for the Indian market as we're growing quickly and are expanding the team.
Our office is based in London in the United Kingdom and this role would report into the Content Director so some flexibility on time differences is appreciated.
Responsibilities
This will be a varied and dynamic role and will involve the following key responsibilities:
Be our personal finance expert in India, understanding the marketplace and asking / answering questions everyday people have around money
Lead the creation of emails 'nudges', building evergreen and timely articles, crafting stories and daily social media-style posts
Ensure content remains relevant, timely and accurate by updating articles alongside changing legislation
Pitch ideas for relevant personal finance content (both timely and evergreen)
Skills and experience
We're a close-knit family so a willing, friendly and collaborative personality is really important to us. We're exceptionally nimble and things move fast so we need to ensure that potential future colleagues have fast minds and a "let's give it a go" attitude.
For this role we're also looking for the following skills and experience:
Be an expert in personal finance with a history of creating content that demystifies and explains complex financial matters in a digestible way
Be able to demonstrate excellent writing skills, rigorous attention to detail and accuracy, as well as an understanding of different audiences
Have a track record of creating compelling content from idea to execution
Want to work with a growing start-up and can flourish in a fast-moving innovative environment
Have experience using a content management system (CMS)
What we offer
At nudge we put people first.  Our values are "friends through thick and thin", "embracing differences, supporting individuals", "leading and sharing" and "always learning".
We have an open, friendly and supportive work environment that we hope you'll be proud of.  And we're growing fast which means great opportunities for you and your people to gain broad and diverse experience alongside some of the brightest minds in the industry.
We're committed to creating a culture which gives our employees a sense of belonging. This is also reflected in our values as we're learning and growing through embracing differences and supporting individuals.
If it sounds like you, we'd love to hear from you! Send us your CV and cover note via the form below. 
Any questions, get in touch with us on careers@nudge-global.com