Global insurance company uses nudge to keep employees happier for longer
2 min read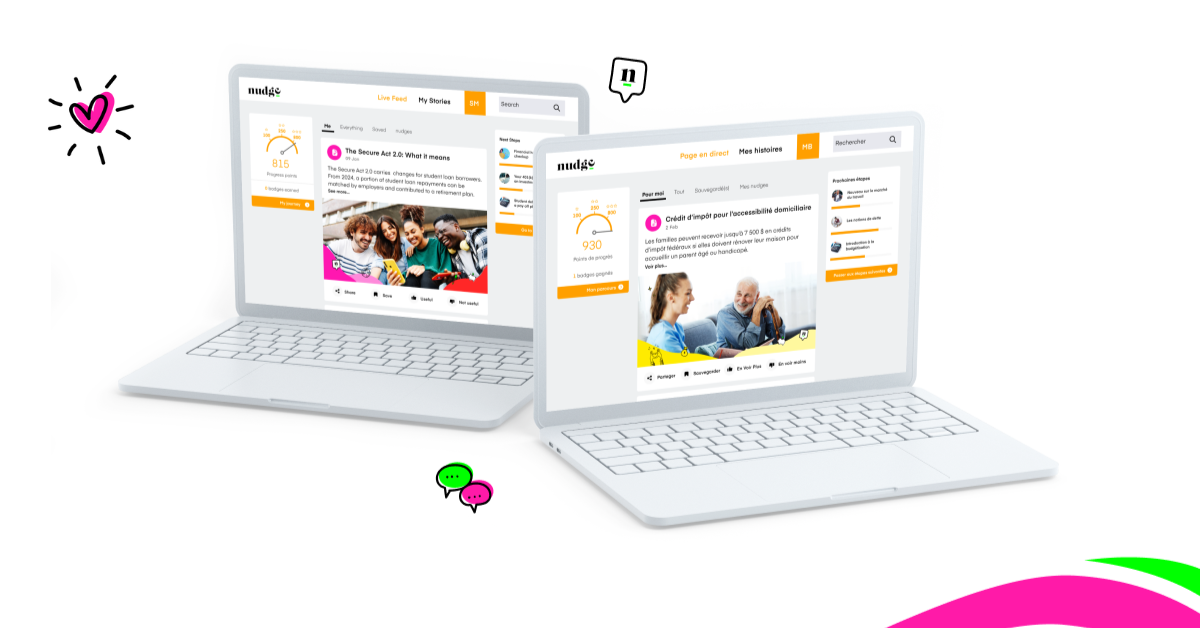 ---
A multinational insurance company, with over 149k employees across the globe, uses nudge to retain employees. Employee engagement is at the heart of the business strategy for the insurance firm, so the team prioritizes employee wellbeing first and foremost. To understand if the team was doing everything within their power to connect with employees and help them thrive, they wanted to find out a true picture of employees' wellbeing.
What was the situation?
The global insurance firm and nudge started working together in 2020 to improve the financial wellbeing of their people. The team understood the impact of financial wellbeing on mental health. To assist employees' mental wellbeing journey requires different layers of support, so the reward and benefit team designed a wellbeing program, with financial education at its core. The program is packed with benefits to recognize mental health's complexity, and to engage people's true needs and wants. The challenge was ensuring everyone understood all that is available to help support them, and their unique circumstances.
What was the solution?
The team identified financial education, not only as a direct address for mental wellbeing, but as a solution to increase awareness of relevant benefits and as means of improving retention. Together with the nudge, the team devised an integrated financial communication, education and engagement strategy, personalized to specific employee communities, like women and early careers. Within the communication strategy the team also focused on bonus sacrifice, share plan window and annual benefit enrollment.
What were the outcomes?
The business has kept their people engaged, happy and well. And we can see this from the:
● Employees who use nudge are 8% more likely to stay at the company than those who don't.
● 80% of people have engaged with the nudge platform.
● and over half employees have returned 3+ times.
Get in touch if you want to find out how to keep your employees engaged and happier for longer.