How advancements in tech support financial resilience
3 min read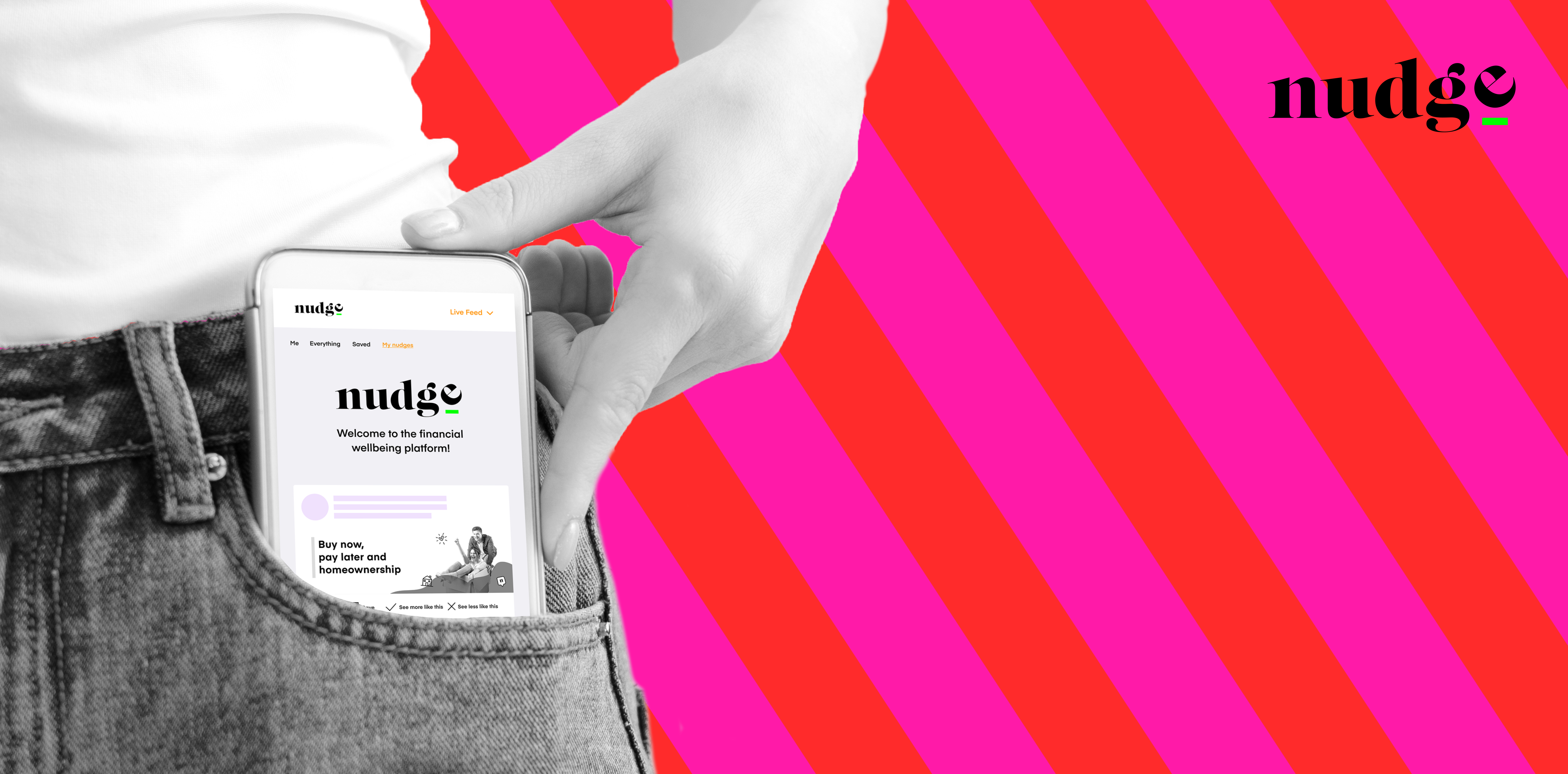 ---
Concerns around the cost of living have skyrocketed; our 2022 global research uncovered how 88% of people are worried about inflation and 70% feel anxious about their financial situation. Global instability has led to a distrust in financial institutions and governments, leaving a gap for employers to provide employees with the financial empowerment they need to manage their money during times of financial stress. 
What is financial resilience?
Put simply, financial resilience is the ability for your employees to overcome unexpected events that temporarily impact their income. Fortunately, advances in technology are making financial wellbeing more accessible, personalized and dynamic - so it's easier to support your global workforce and build their financial resilience. And we're lucky enough to be driving these innovations forward. Here's how: 
Providing a personalized experience
The ability to personalize employee communications and recommendations at scale keeps your people engaged and ensures they receive an optimized experience based on their individual situation. 
Our new financial health checkup enables your people to understand where they're thriving and where there's room for improvement - from saving and spending, to borrowing, learning and planning. After completing a short questionnaire, they will get an instant score with a plan of recommended financial education stories and articles, based on their knowledge gaps. Employees are encouraged to retake the checkup at a later date, so they can see how their financial health has improved over time.
Nudge technology also uses behavioral psychology to encourage employee action; notifications alert people to act on changes in their individual employee benefits and finances. This is a key part of the learning journey to be financially resilient. 
Financial support in your back pocket
With global mobility growing, having an online financial wellbeing platform allows your people to stay up to date with the latest and greatest in personal finance, no matter where they are. This also allows you to provide a consistent experience across the globe - ensuring expats, local and international employees have access to financial content most relevant to them. 
Our platform allows users to easily switch between countries - ensuring employees are supported if they move, or take a secondment to a new region. They're also nudged to follow an interactive education story on moving abroad, ensuring they can build financial resilience in every currency! 
Invaluable data analytics 
With a technology-based financial wellbeing program, you have access to rich data on your people's interests, behaviors and engagement - allowing you to put data at the heart of your reward and benefits strategy. The most popular topics will help you understand what really matters to your people, so you can shape the benefits you offer and understand the type of communication they will be receptive to. 
Access to this unique data also allows comparisons against others within your industry, so you can benchmark your people's financial health and see where improvements must be made.
Inclusive content and design
The benefits of financial education are clear, but not all resources are created equal. New research shows that just 51% of women are content with their financial situation compared to 75% of men. Women tend to have lower confidence in making financial decisions because they are under-targeted and underrepresented in financial education. 74% of financial professionals in the U.S. are men, and therefore more likely to create financial literature for men.

Even among high-quality educational resources, there can exist an insidious bias. By using technology to underpin your financial wellbeing strategy, you can provide resources and tools that are completely impartial.
Advances in accessibility technology are also allowing content creation to better meet the needs of individuals with a wide range of requirements. At nudge, we're developing our software to meet the "Web Content Accessibility Guidelines". These enhancements will make our financial wellbeing platform perceivable, operable, understandable, and robust for all people.
We've outlined how technology is quickly making it easier, faster and more scalable to create an engaging financial wellbeing program to support your people with their financial wellbeing. If you'd like to learn more about how to support your people's financial resilience with technology, download our brand new research report 'Can we connect? How financial empowerment can save the employer-employee connection?'
DOWNLOAD REPORT