Rishi Sunak's humorous numeracy
3 min read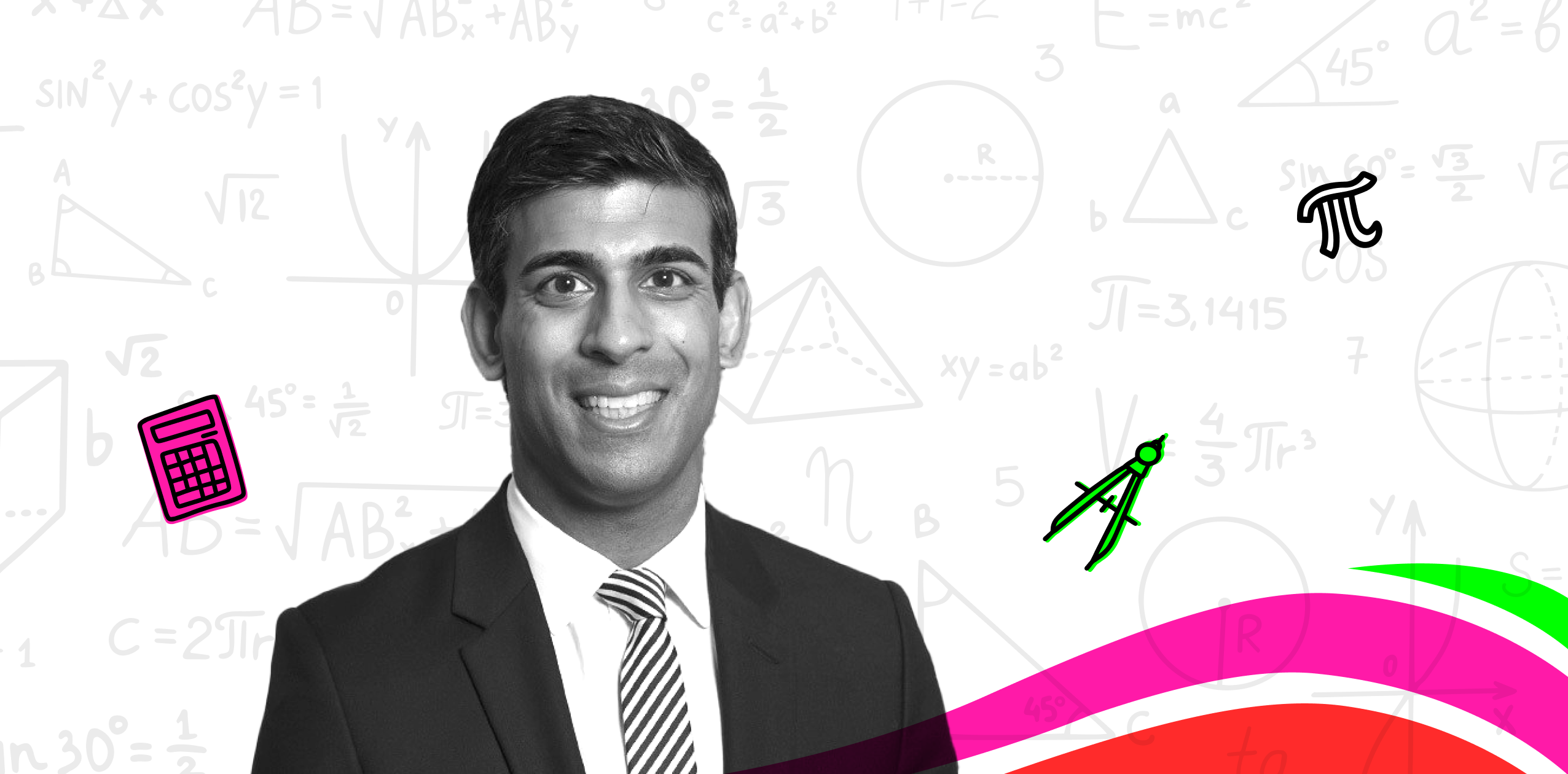 ---
nudge co-founder, Tim Perkins, shares his thoughts on Rishi Sunak's plan to make all students in England study maths until age 18.
In an effort to "improve our lives" and "strengthen the UK economy", Rishi Sunak recently announced a plan for students to study maths until 18 years old.
As only half of 16 to 19-year-olds study maths, he's fearful that we're "letting our children down" and said he wants people to have the skills they need "to feel confident with finances" and "to navigate mortgages".
I'm sure there is no disagreement with the sentiment but the problem is that maths and financial literacy are too very different things.
Don't get me wrong, maths theory is of course an important foundation to understanding things like the dangers and opportunities of compound interest but maths itself will only get us so far. Understanding quadratic inequalities, polynomials and trigonometry but still clueless about APRs, student loans and crypto?
Add to that the unmanageable levels of student loan debt, allures of social media finfluencers (#tiktokmademebuyit has more than 2 billion views) and coupled with a complete lack of financial education, we have big problems.
Whilst only 15% say they receive financial education at school, a recent study from London Institute of Banking and Finance found that almost 75% of 15 to 18 year olds say they want to learn how to manage their money in school. This enthusiasm is really encouraging.
Worryingly though, according to the Young Enterprise APPG for financial education report, two in five secondary school teachers are not aware that financial education is a national curriculum requirement - despite the fact it's been mandatory since 2014.
The result of all of this is only 44% of 11 to 17 year olds feel confident managing money and sadly, confidence doesn't grow with age. Our 2023 Global Financial Wellbeing report found that for those who don't receive financial education, only 16% are money confident.
With schools falling short, it's down to other organisations to pick up the pieces and slack. Two great examples are:
A partnership with the National Numeracy charity whose vision is "for everyone in the UK to get on with numbers so they can get on in life".​ We're so proud to be able to support their community with impartial, personalised and relevant financial education.
We've also recently extended our relationship with one of the worlds' largest employers to not only provide financial education to their employees, but also to those employees' families.
But this is only going to get us so far, so if you:
share our view that financial literacy is critical to improving lives and strengthening economies; and
have ideas or direct contact with communities who would benefit.
If you would like to find out more about financial literacy, please get in touch.