The who, what and when in personal finance
3 min read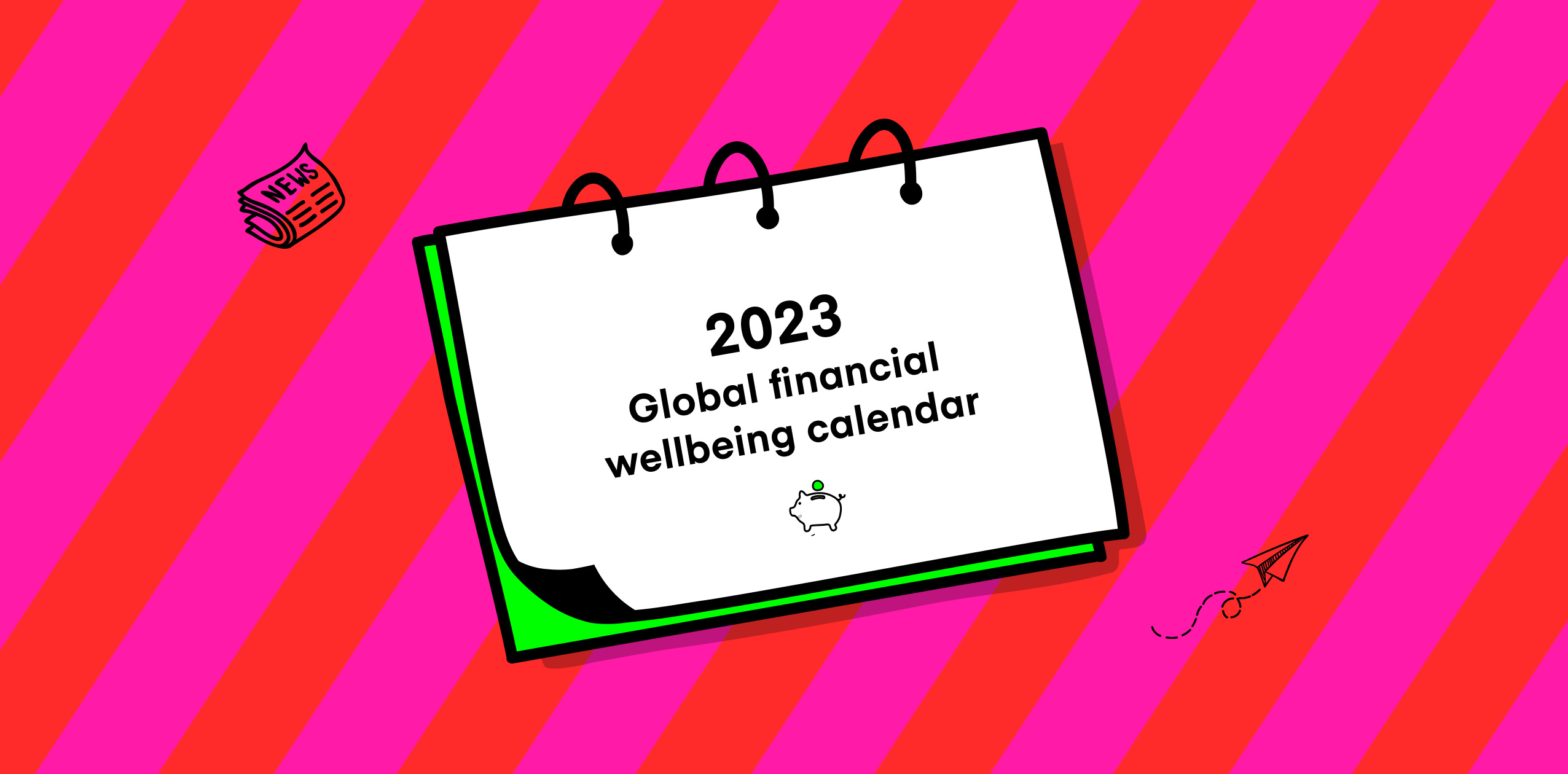 ---
Did you know only 35% of employers have a financial wellbeing program in place? Yet 81% of employees are asking their employers for help in financial wellness.
Household debt, increasing inflation and the overwhelming pressure to save for the future are among the top concerns for employees. Global inflation has peaked, but the cost of living crisis facing those in the developing world, and those with lower incomes, is unlikely to ease any time soon, say experts at Davos 2023 – and employees are turning to their employer for support.
With the world of money more complicated than ever
We're working harder to support our global community with financial resilience through knowledge, skills and action, so they can weather the storm and come out stronger.
The global financial wellbeing calendar maps out key 2023 dates in personal finance making it easy for you to plan ahead. You will also notice the calendar has top tips for you to support your people's financial wellness - no matter where they are in the world. And not forgetting information on how best to leverage nudge features to create the ultimate financial wellbeing program for your people.
A couple dates to get you started this year

1. Global Money Week 20-26 March 2023
2023 celebrates the 11th year of GMW. This annual global awareness raising campaign highlights the importance of ensuring that people are more financially aware. And that people have the knowledge, skills and attitudes and behaviors necessary to make sound financial decisions to achieve financial wellbeing and resilience.
During this week is the perfect opportunity to promote the financial wellbeing support that you offer to your people - plus you can leverage nudge's global awareness campaign toolkit to help you drive awareness.
2. National Inclusion Week 25-1 October
Did you know 49% of people feel excluded from the financial ecosystem?
It's no wonder there's more awareness around inclusion, in fact there's now a week dedicated. Founded by Inclusive Employers, National Inclusion Week (NIW) is a week that celebrates inclusion, and how best to create inclusive workplaces. Not only is financial exclusion unfair, it causes anxiety, discontent, hopelessness, and that weighs heavy on people's wellbeing. So make sure you design financial wellbeing programs that consider the needs and wants of your people, no matter who they are or where they live.
Scratching the surface
Global Money and National Inclusion weeks only scratch the surface when it comes to personal finance awareness days. Make sure you don't miss a step for your people and take the stress out of planning with our 2023 global financial wellbeing calendar.
Download
And find a simple and straightforward shortcut to program planning for your global communities.