Why financial education is the future of employee benefits
3 min read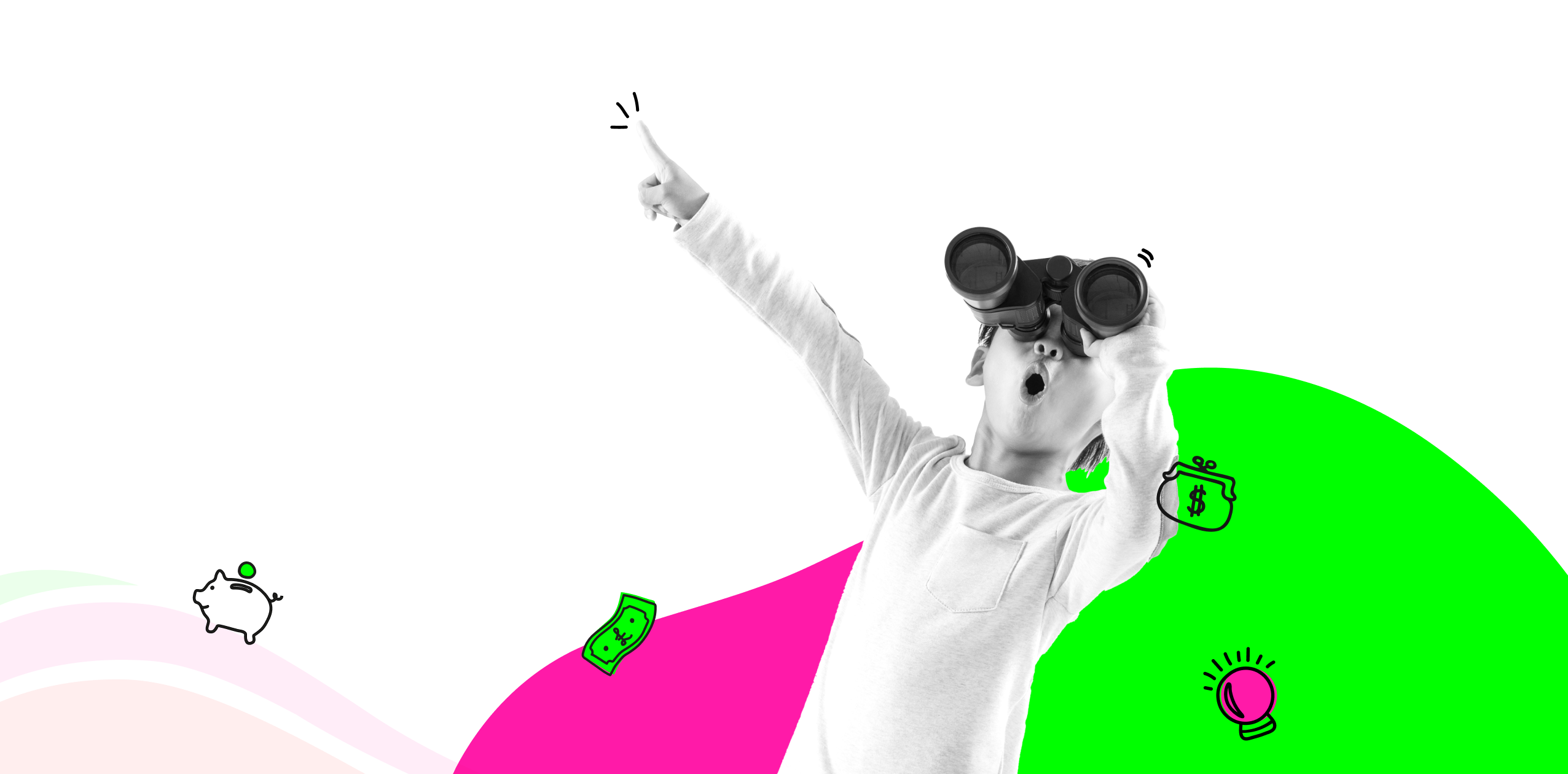 ---
It's no secret that when people have control over their money, they're more likely to achieve their goals, feel more secure, and experience holistic wellbeing.
Our global financial wellbeing report found that 55% of people in the world have the most basic aspirations with regard to money - they aspire simply to have enough to pay their bills. This number underpins the widespread lack of control that many feel in relation to money. In fact, 45% of people globally, feel anxious about their financial situation.
Financial anxiety prevents many people from living a fulfilling or sustainable life. In addition to fears around the ability to pay bills, 49% of people around the world are afraid they won't have enough money to retire.
Negative feelings about money aren't limited to one group. Globally, people on all income levels are concerned because they don't feel in control of their financial situation, and life goals such as buying a home or retirement will have to be put on hold.  All of this can amount to many employees feeling stressed, unhappy and unhealthy. But employee benefits that serve the whole individual - like robust, impartial financial education - can change that.
People can achieve their goals with financial education
By placing impartial financial education at the centre of a benefits program, organizations can ensure employees have the tools they need to thrive.
Our research shows that financial anxiety doesn't stop people from dreaming. Half of those surveyed globally said they hope to save enough money to own a home, while 59% said they feel hopeful about their financial situation. This is because everyone, no matter their income, has financial goals.
Employees want to feel like they have the power and the knowledge to make their dreams a reality - whether it's buying a home, going on vacation, or saving for the future. And employers are in a unique position to provide the kind of financial education that can change their employees' lives.
Ensure your benefits package cares for the whole person
Impartial financial education can empower employees to make sound decisions with money and contribute to their holistic health. This is a benefit that is relevant to people at all income levels, no matter who they are.
A fantastic example of impartial financial education in action is how City & Guilds Group use nudge as the bedrock of their financial wellbeing strategy. The team wanted to empower their people with personalized, product-free financial skills and knowledge to better understand and take control of their money.
They worked with nudge to deliver personalized campaigns to educate and promote a variety of wellbeing benefits such as cashback and discounts offered through Reward Gateway, and their annual flex benefits. All nudges (notifications delivered via email, WhatsApp, SMS etc.) were crafted to trigger an action and drive take-up.
With nudge at the heart of their benefits offering, the City & Guilds team were able to view engagement data to understand the true wants, needs, and interests of their people, and react accordingly, making data-driven decisions about what other benefits would be well received.
Financial education as the foundation to build a brighter future
As businesses look to create brighter horizons in a post-pandemic era, retaining quality employees will play a large part in the success of tomorrow. A strong financial wellness program is the future of employee benefits. Without education, people do not have the knowledge that forms a stable foundation to build and grow a brighter future.
So by building a program that impacts your employee's life decisions - such as buying a home, planning for retirement, or even going on holiday - you can build a bond stronger than money. If you'd like to learn more, our latest eBook shares how you can make financial wellbeing a reality.