2022 Global Financial Wellbeing Forum: Cost of living: a global problem needs a global solution
5 min read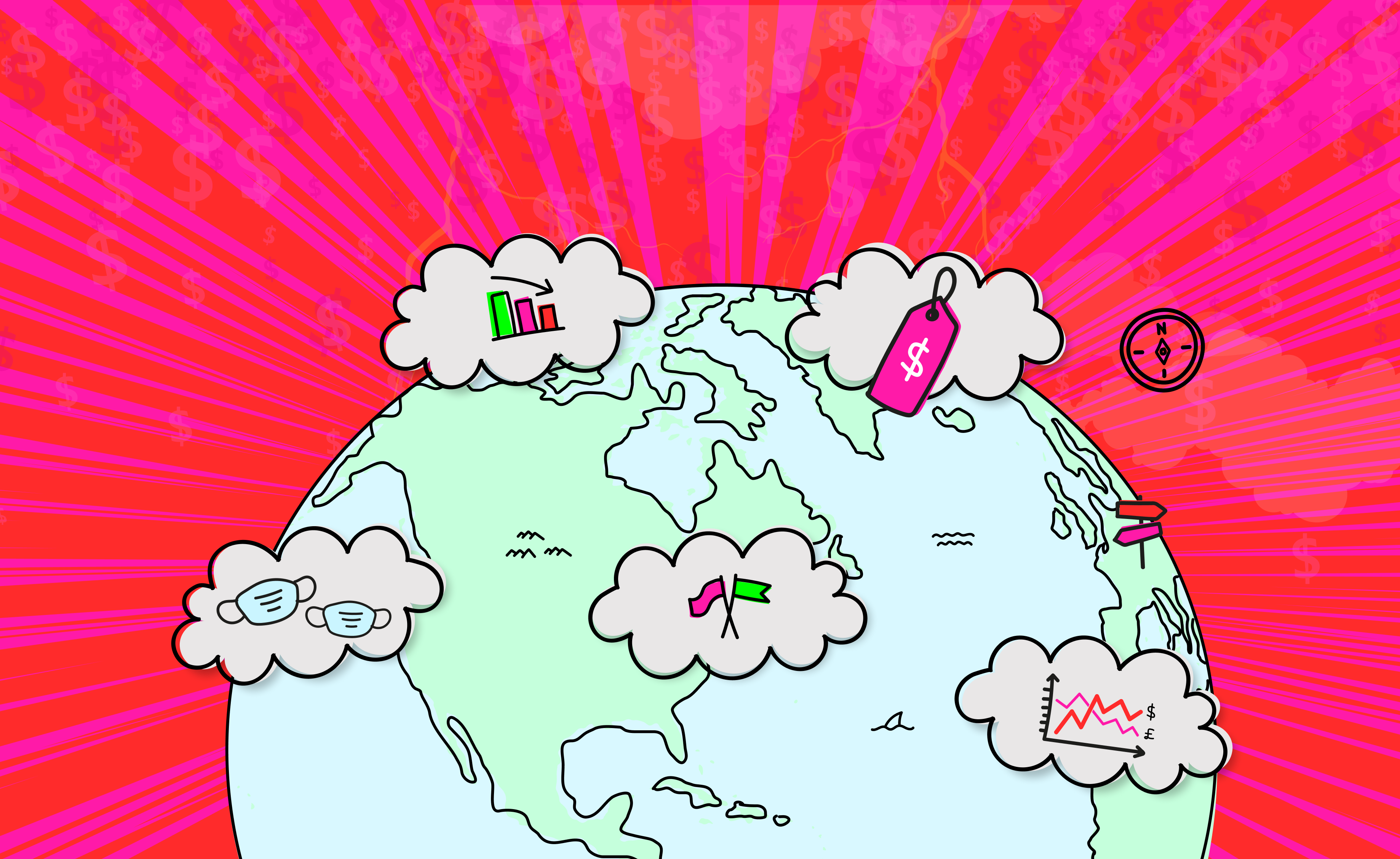 ---
Prices are soaring worldwide, eroding the spending power of families. With people complaining that their wages aren't keeping pace with the rising cost of living, how can you best support your people? In our 2022 Global Financial Wellbeing Forum, nudge Co-Founder Jeremy Beament was joined by Medha Rishi, Former Head of Global Benefits, Global Mobility, and International HR at Square and Laura Jackson, to discuss the trends, insights, and challenges facing financial wellbeing.
The impact of ignoring the global problem.
75% of people globally feel anxious about their finances. So, what's causing it? Market volatility, impending recession, and rising cost-of-living is affecting people everywhere.
What's more, financial anxiety is creating a disconnect between the employee and employer bond. Our research found that 58% of employees feel dispensable, disengaged employees have a 37% higher absenteeism and 18% lower productivity rate.
Latest research found that financial benefits are requested across all demographics and countries. People want to feel in control of their money and there is a need to optimize benefits to meet the needs of a hybrid workforce.
Top tips from the experts 
Key learnings
"To develop a successful support program, it's critical to understand local needs. Aim for: globally consistent, locally, and individually relevant. Organizations are looking to reset their total rewards programs to enhance the business and employee experience outcomes of flexible work" Medha rishi.
"Financial education is key in 3 ways: habits, planning for the near term, and planning for the longer term. We need to empower people to make behavioural changes" Laura Jackson
"Link your program back to events in your financial year, providing education when it's most needed – and empowering employees to plan for the future, saving and investing strategically" Jeremy Beament.
What are 3 things you'd recommend HR can do locally and globally during this time?
There was a strong emphasis on employee resilience during this time of rising costs of living and other macroeconomic challenges happening around the world. Our panel agreed on 3 key areas: 
"Build employee resilience – there's still time" Jeremy Beament
"Understand the problem, and then measure and tweak your benefits program" Medha Rishi
"Open up the conversation – remove the taboo around money" Laura Jackson
A global problem needs a global solution
Employees want and need financial and benefits education to help. 68% of people globally, whose employers do not offer financial education benefits said that they would utilize them if they were offered.
Financially empowered employees are…
20% more likely to experience hope and contentment with their finances
24% more likely to be connected to their employer
20% less likely to experience anxiety about their finances
Watch the Global Forum on demand and tune in to the Q&A with our expert as they discuss everything, from the role that financial wellbeing has played in their roles and how they have deployed their own global benefits programs.