4 ways to help your employees mitigate the impact of rising living costs
4 min read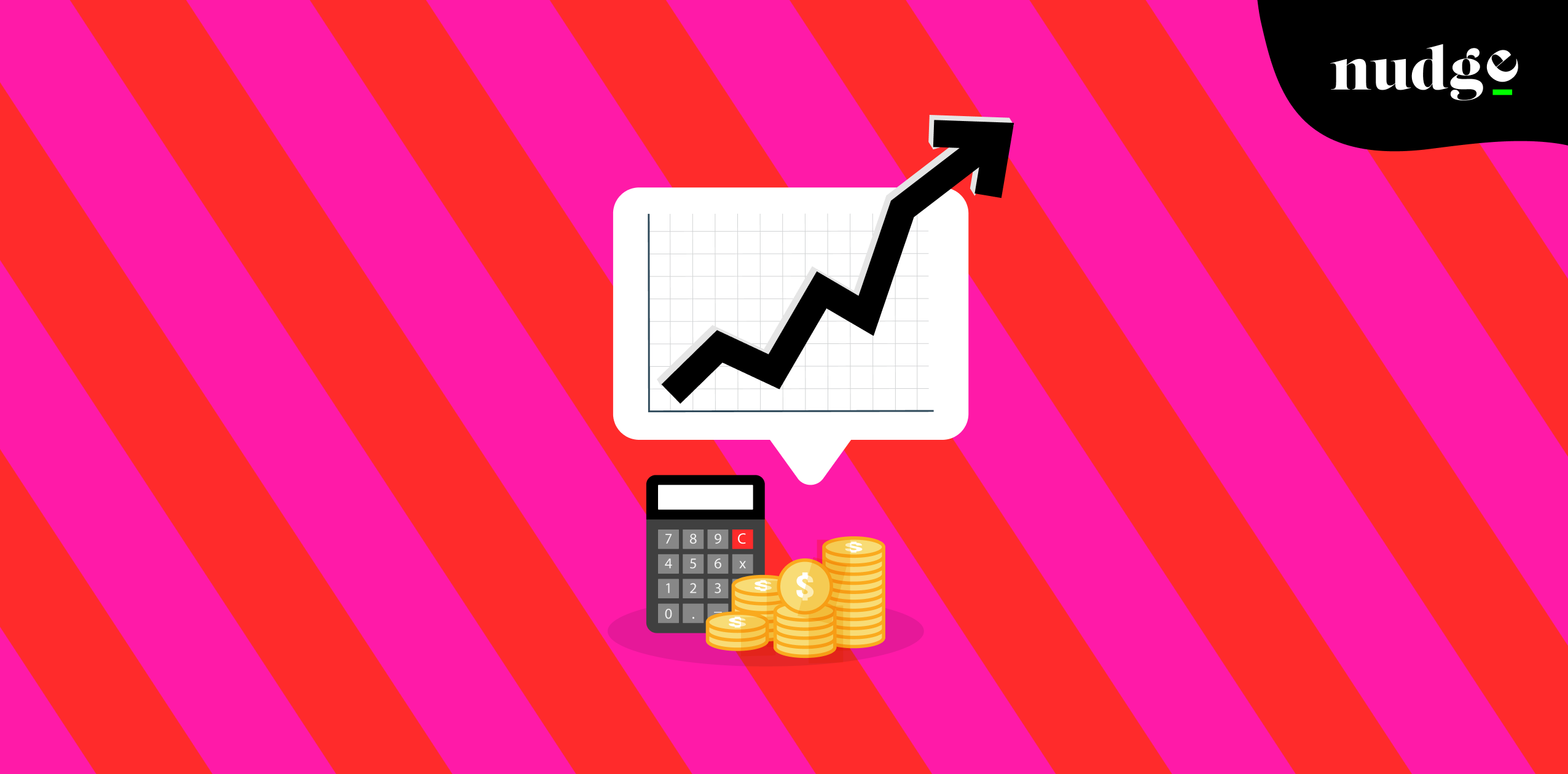 ---
It's a turbulent time for our personal finances, with high inflation, rising interest rates, soaring energy prices and volatile stock markets. There's truly never been a more important time to provide critical support to help employees foster better money habits, build resilience and take control of their finances. 
We've outlined 4 ways to support your employees to help mitigate the impact of the rising cost of living:
#1 Knowledge is power
Employers are in a unique position to provide the kind of financial education that can change lives. Because financial education isn't a consistent part of the education system in most countries, people are often unsure of who to turn to for financial advice - and that's a problem. In fact, 4 out of 10 people rely on risky, unregulated financial education and 74% rely on family.
By incorporating impartial financial education into a new or existing benefits program, organizations can ensure employees have the tools they need to thrive. We know that those who receive high-quality financial education can end up with 40% more wealth than those without access to these resources. So, if financial education is missing from your employee benefits strategy, it might be time to recentre the focus of your offering. 
#2 Real-time nudges
With the market moving so quickly, it can be difficult to keep your people up to date with the latest and greatest within your employee benefits, and the world of personal finance. By ensuring that you have a multi-channel approach to communications, you can keep your people in the know with everything you have in place to make the most of their money - be it discounts, how-to guides, planners or new employee benefit schemes. 
The most effective communication is both focused and tailored. We know that too many generic pings and pop-ups will go ignored, especially if your people are experiencing messaging overkill. Financial wellness communications triggered by key life events or financial anniversaries are incredibly helpful; providing your team with the information they need at exactly the right time. If your people's workplaces are varied, ensure your resources are accessible via mobile, and consider Slack, Whatsapp or an app for these tailored notifications, so that information is accessible anytime, anywhere. 
Providing real-time education that employees need to improve their spending habits every day is the best way to ensure they're improving their financial wellbeing, and taking control of their money. 
#3 Push benefit engagement
Ensure that your financial wellbeing solution provides education of your wider employee benefit offering to increase engagement and protect your people's pockets. With nudge, you can do this by creating targeted engagement campaigns to promote flagship benefits - like equity or retirement plans, ultimately supporting your employees to get the most out of their money as the cost of living rises. 
The bottom line is, if your people don't know about a benefit, they won't use it. It's no good having an amazing financial wellness program for your employees if they don't know about it, or assume it's not relevant to them. So, get their attention. And share the good news. 
#4 Ensure inclusivity
Our differences unite us. However, individuals are often alienated because a topic hasn't been communicated in a way that was relatable, understandable, or even likable. While financial wellbeing programs are for everyone, not everyone thinks, acts, or feels the same. In fact, 53% of people across the globe believe their employer isn't interested in supporting their financial wellness. 
This might be because you have benefits that unconsciously discriminate through a lack of consideration for your diverse workforce. For example, if you only launch a benefit that targets your highest earners, but the majority of your people are just above living wage you would be discriminating. Similarly, your communication could be excluding people based on their location, culture or values. Data is the key to get around the challenges of rewarding a global workforce - by taking stock of regional, cultural, gender and income data, and meeting these needs with personalized financial education, you can foster inclusion and ultimately help your people mitigate the impact of rising living costs. 
If you found these ideas useful and you'd like to explore out how impartial education can help your people to achieve their financial goals, get in touch.