5 financial wellbeing tips [2023 Webinar]
2 min read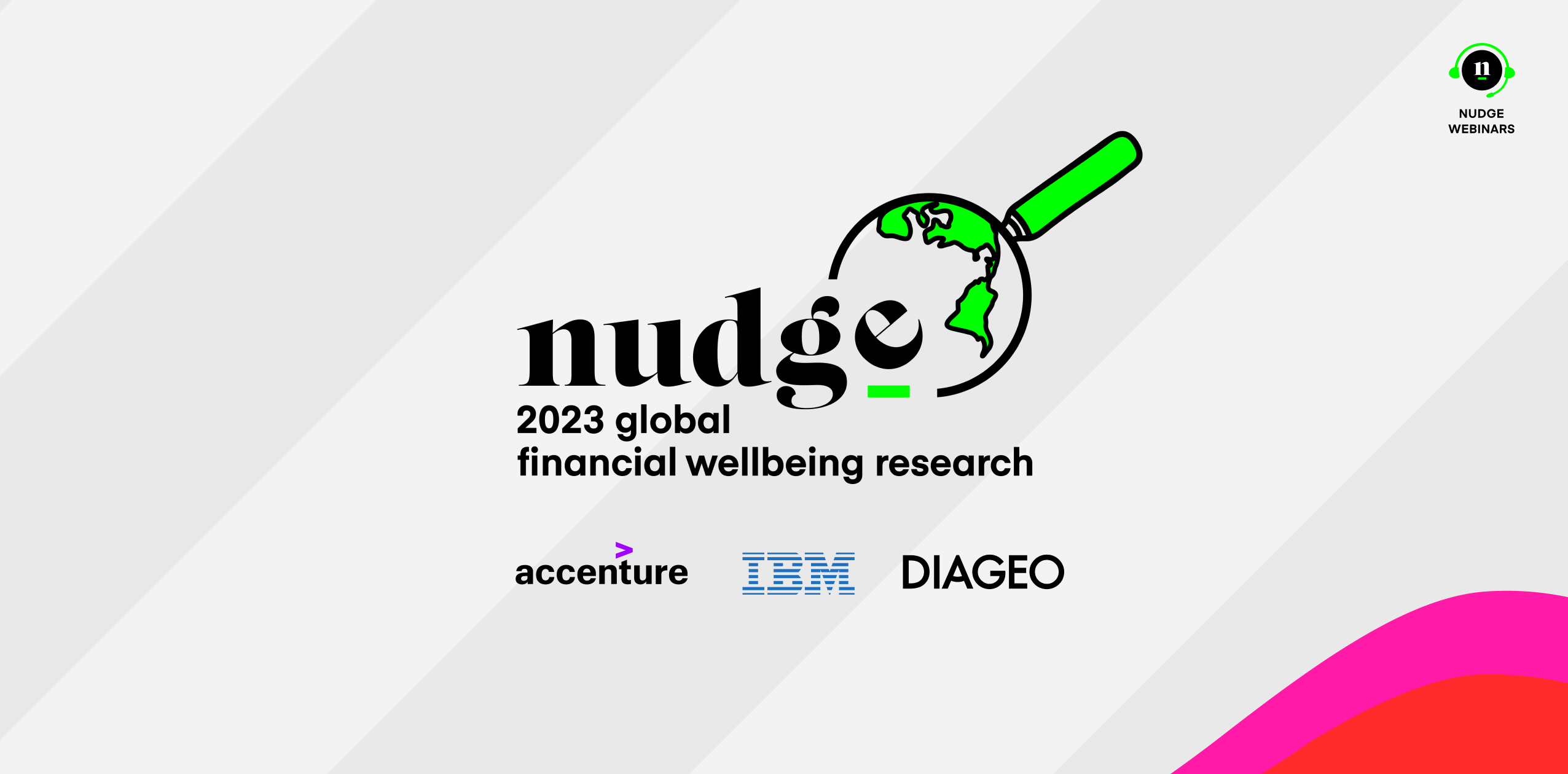 ---
On March 23, 2023 we revealed our 2023 Global financial wellbeing research findings in our latest webinar, and we were joined by a line up of fantastic panellists; Anna Carter, Market Benefits Lead Europe and Africa at DIAGEO, Judith Croke, International Employee Benefits, Strategy and Design at IBM and Paul Duggan, UK Wellbeing and Engagement Lead at Accenture.
Here's a recap of what we learned from our panellists:
Research found improving the financial health of their people is a top priority. 89% said improving the financial health of their people was their employee benefits and wellbeing program's top priority. However, there are challenges to overcome:
A siloed wellbeing approach
For many organizations, initiatives to improve financial wellbeing are siloed. Global and regional teams focus on DEI and ESG, and employee benefits aren't always working together, causing inefficiencies and making benchmarking and progress challenging.
DIAGEO: Rally your internal teams
"The more we talk about it, the more the network grows and people get involved and we can get the message out there". Anna Carter's advice was to rally your DE&I, ESG, payroll and HR leaders to agree on your organization's approach to financial wellbeing, look at what you already have that can be implemented further and lean on your network to get ideas.
The financial wellbeing market is crowded
Employees are provided with many products and services, many of which do not align. And often, there's a conflict with overarching program objectives.
IBM: Link your financial wellbeing benefits to other wellbeing benefits
"By using financial education, people could understand what was in it for them to participate in our share scheme. People needed financial education around our schemes, so it wasn't just "here's a benefit" but the whole context around it".
When IBM realised the take up of share purchase scheme was low, they used nudge to enable employees to understand their share purchase scheme through nudges. They used a framework around "what is a share" and educated employees on how they can benefit from it, which made the uptake go up significantly, Judith Croke explained.
A one-size-fits-all approach to communication doesn't work
People have different needs and concerns, and you won't get their attention if you are communicating the same to everyone. If you are, employees tend to only engage with their benefits very rarely, for example only if they experience a significant life event change or only once a year for the open enrollment, instead of daily.
Accenture: Look at data and lifecycles
"Use data to talk to your employees, rather than using a one-size-fits-all approach", Paul Duggan explained. Looking at data of their people, Accenture is able to target their employees in a scaled way – for example, communicating differently to groups of new joiners, people under 25 years, caregivers, etc. You will see different needs and different concerns and different stresses. For Accenture, looking at employees' lifecycles, when communicating benefits is crucial. 
Jeremy Beament, nudge: Make it global

"People want financial education to be in their language and be locally relevant to them. That's just the facts". The key benefit of delivering a program is equity especially now that we have a globally mobile workforce again after Covid. From an HR point of view and a scheme design point of view,  it can be very insightful to have one set of management information, to understand how your people's needs differ in India, versus the Philippines, versus Australia. In that way, you can make some very impactful decisions.
Jeff Miller: If your people understand their benefits, it's a fundamental trade-off
"A lot of people are living paycheck to paycheck, but if they understand how their employer and their financial education and benefits can help them achieve their goals, there is a real power to that." ​​
If you want to get more insights from our panellists, watch the webinar here
Get access to data from more than 3,000 employees in our Global financial wellbeing 2023 research report.