Do one thing: share your money stories
2 min read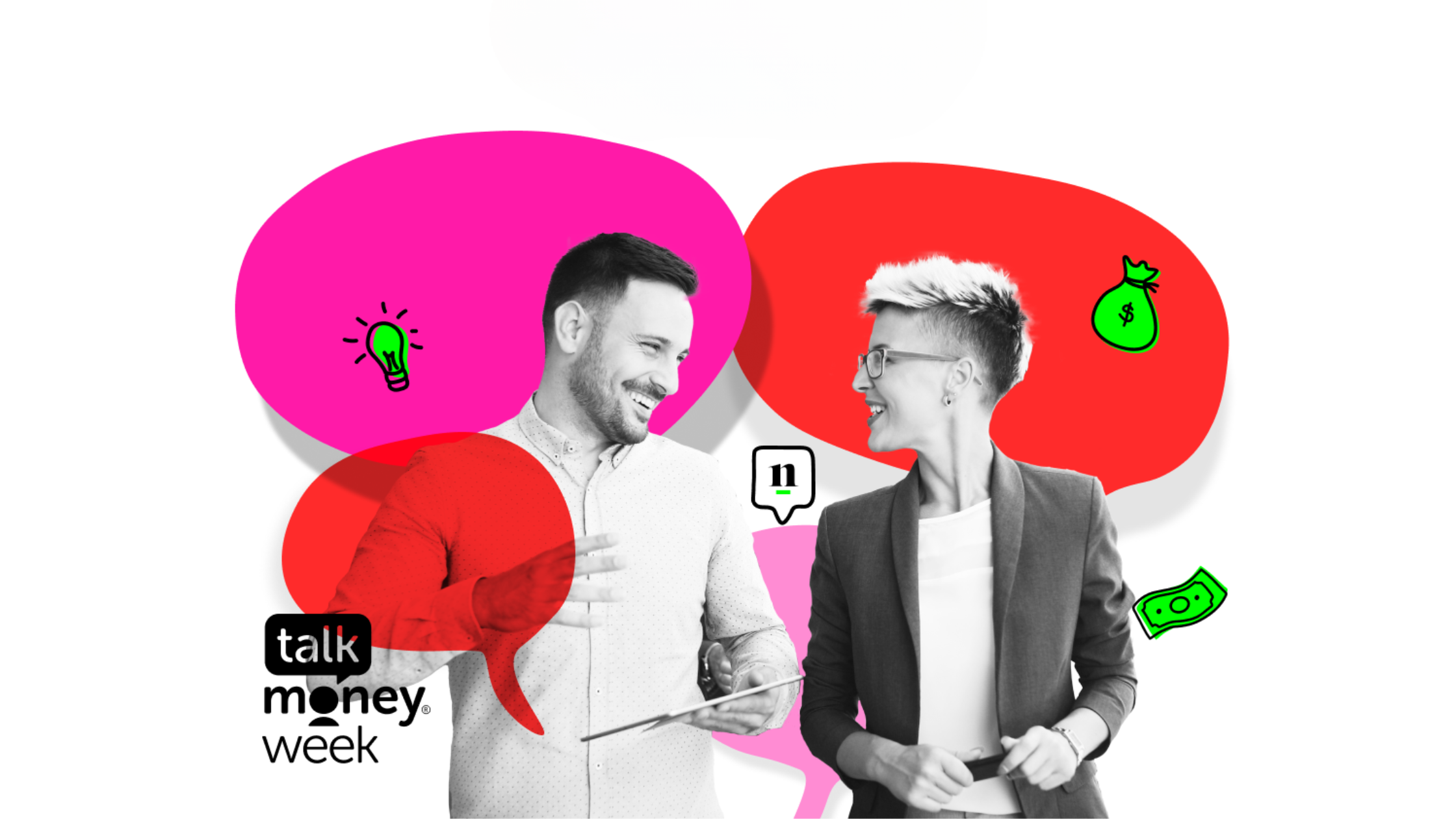 ---
Talk Money Week is an important date in our diary here at nudge. It's a time where we get to bang the financial wellbeing drum louder than usual on the positive wellbeing returns from talking about money. For those of you who don't know, this year's theme is, 'Do one thing' to improve your financial wellbeing and make noise about it to inspire others to do the same.
Too awkward to talk about money?
A recent report from Starling Bank found, 46% of people are too 'awkward' to ask for the money they are owed from friends and family back. This is leading to many people writing off debts to avoid difficult conversations.
The report says, "Many feel a significant impact on their wellbeing, financial or otherwise, when friends or family who owe them money do not pay them back. Nearly a fifth (18%) say they experienced financial anxiety and their mental health suffered. A further 8% have been forced to ask to borrow money themselves due to being out of pocket after lending money to a friend."
Don't let this be you. Why not address the awkwardness? Start small and share education on saving or budgeting to start the conversation with your friends and family.
Are you the Ultimate Talk Money Champion?
From 6-10th November, as part of the Talk Money Week camaraderie, we will be celebrating our client community by crowning our Ultimate Talk Money Champions. The winners will be the pioneers who are playing an active part in breaking the silence by sharing stories, insight and education through nudge.
Sharing financial education, whether it be with friends, family or colleagues, leads to meaningful conversations about money and that helps us to break down barriers and improve our financial wellbeing. So we say, do one thing - talk, share and discuss your money stories today.
Sharing is caring
We believe that financial education is not only personal, but social. Everyone's financial situation involves, and can affect loved ones.
Did you know that with access to nudge's impartial financial education, people can share what they've read and learnt with friends and family, with no login required at the recipient's end. The nudge share feature helps to open up the conversation, pass on knowledge and connect without any awkwardness.
Even better, we've introduced the ultimate sharing experience: Friends and family premium. A brand new feature that gives existing nudge users the opportunity to invite up to five people to set up their own personal nudge account - so their loved ones can benefit from all the great personalized financial education and useful money management tools they do. On top of that, those loved ones can be anywhere in the world and can receive nudge in the language that works for them, with content that is locally relevant.
Why is nudge supporting Talk Money Week?
Every day we champion 'talking money' because we believe it's instrumental to addressing some of life's biggest challenges. And as an employer, this awareness week is the perfect time to empower your people to share and steer the conversation on money so they can take more control of their financial wellbeing, and strengthen their resilience in the workplace. So why not take the opportunity to demonstrate your commitment to your people and their loved ones' financial wellbeing all week, and forever.
Want to know more about nudge and our market-leading features? Get in touch, ask us anything – we'll share everything we know.