Feel strong and stable in 2021 with financial wellbeing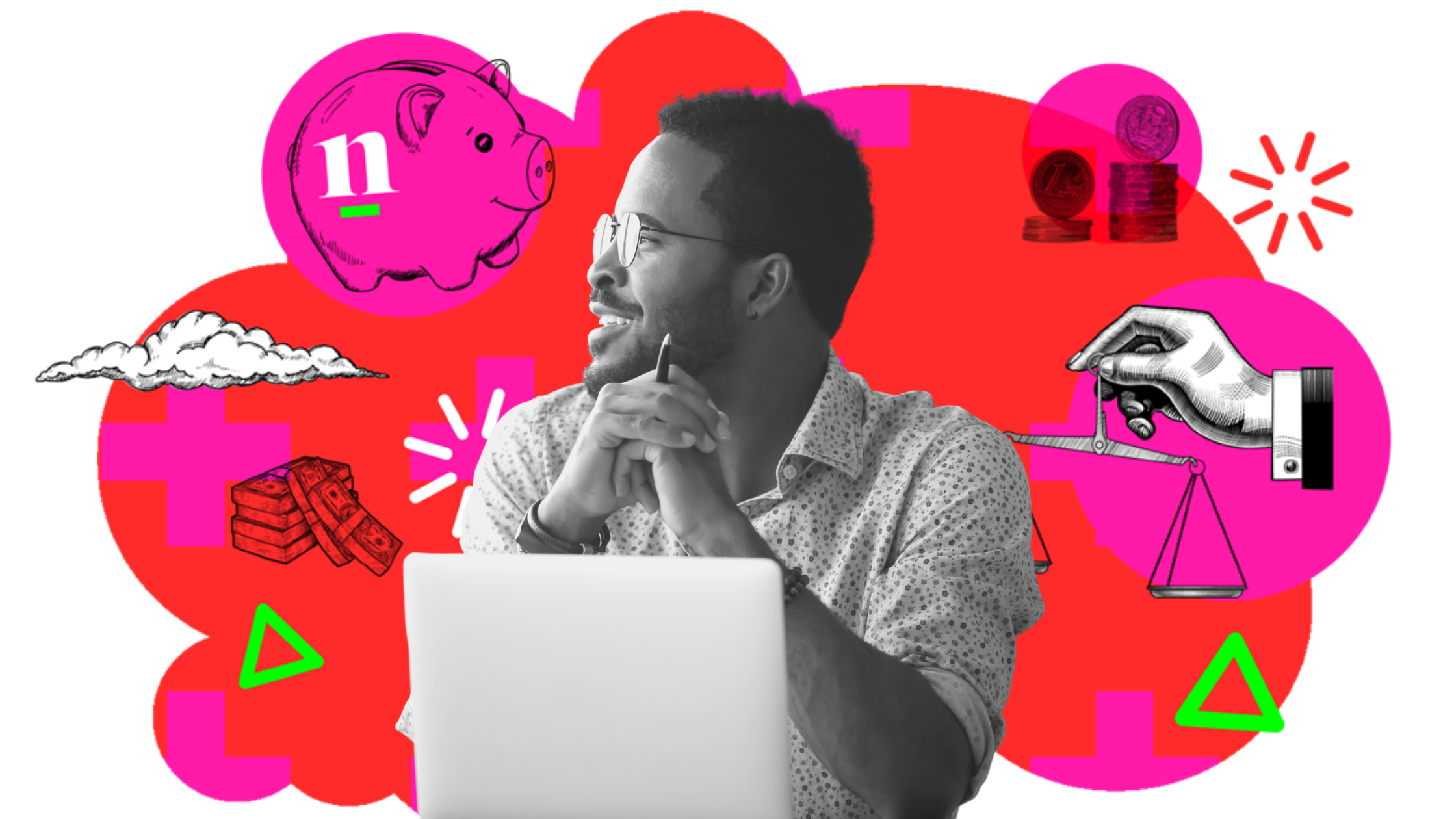 ---
Are you, like us, starting the year by reflecting on 2020, setting goals and planning for the year ahead? We're not alone, many of us are soul searching to bring more productivity and purpose to 2021. But how can we set objectives when the road ahead is ambiguous?
Think back to January 2020. Who could have thought the year would unfold as it did? The global turbulence was tenfold with climate change disasters, racial unrest, political fluctuations - and of course the continued backlash from the pandemic.
From a financial perspective, it truly was a tale of two economies. Some bore the brunt and lost their jobs, spent their savings, spiralled into debt. In our recent report, 'Elephant in the workplace', we found that:
"Half (53%) of the UK population worry about money at least once a week and almost one in five (18%) do so on a daily basis, financial stress is spilling into the workplace. 40% of employers say employees have lost concentration and made mistakes as a result of money worries, while 35% have noticed staff being unproductive at work."
Others spent less, saved more and found more stable financial footing. Financial Times reported, "In terms of cash saved up and debts paid down, the total net improvement to the UK consumers' balance sheet has been £85bn, according to the Bank of England."
The biggest learning from 2020 is not to take your financial situation for granted but instead plan for the unforeseen. Especially today, whilst we continue to live with an uncertain future.
Susanne Jacobs, an expert on trust, psychological safety and intrinsic motivation suggests in her recent article, 'Financial wellbeing: the stability we need in an uncertain world':
"Being out of control of our stability and security is a threat that can escalate quickly. We can catastrophise and find ourselves strangled by our worry about what will happen. Worries that hijack our attention and reduce our cognitive capacity for good decisions. Our motivation and performance are negatively affected, and over time worries about financial insecurity can have a significant impact on our mental and physical health."
Plan ahead to give your people stability
So how can we give people the feeling of control, in particular control of their finances? Because money worries affect us all. Wellness expert Deepak Chopra suggests, "The amount of money that you have has actually very little to do with whether you are financially secure or not financially secure. True financial security comes when a person doesn't worry about money or feel scared that they could run out."
Well at nudge, it's our 2021 goal to be as helpful as possible for our community. We expect that this year will bring even more change, especially to people's finances. To kick start, we've designed an interactive financial wellbeing calendar - it's got everything impacting your people's finances this year, and it's completely free to use.
And if it's your goal to develop a financial wellbeing strategy for your people in 2021?
Here's our latest ebook to energise your planning, '3 steps to building a strong financial wellbeing strategy'.