Global Financial Wellbeing Research 2023
2 min read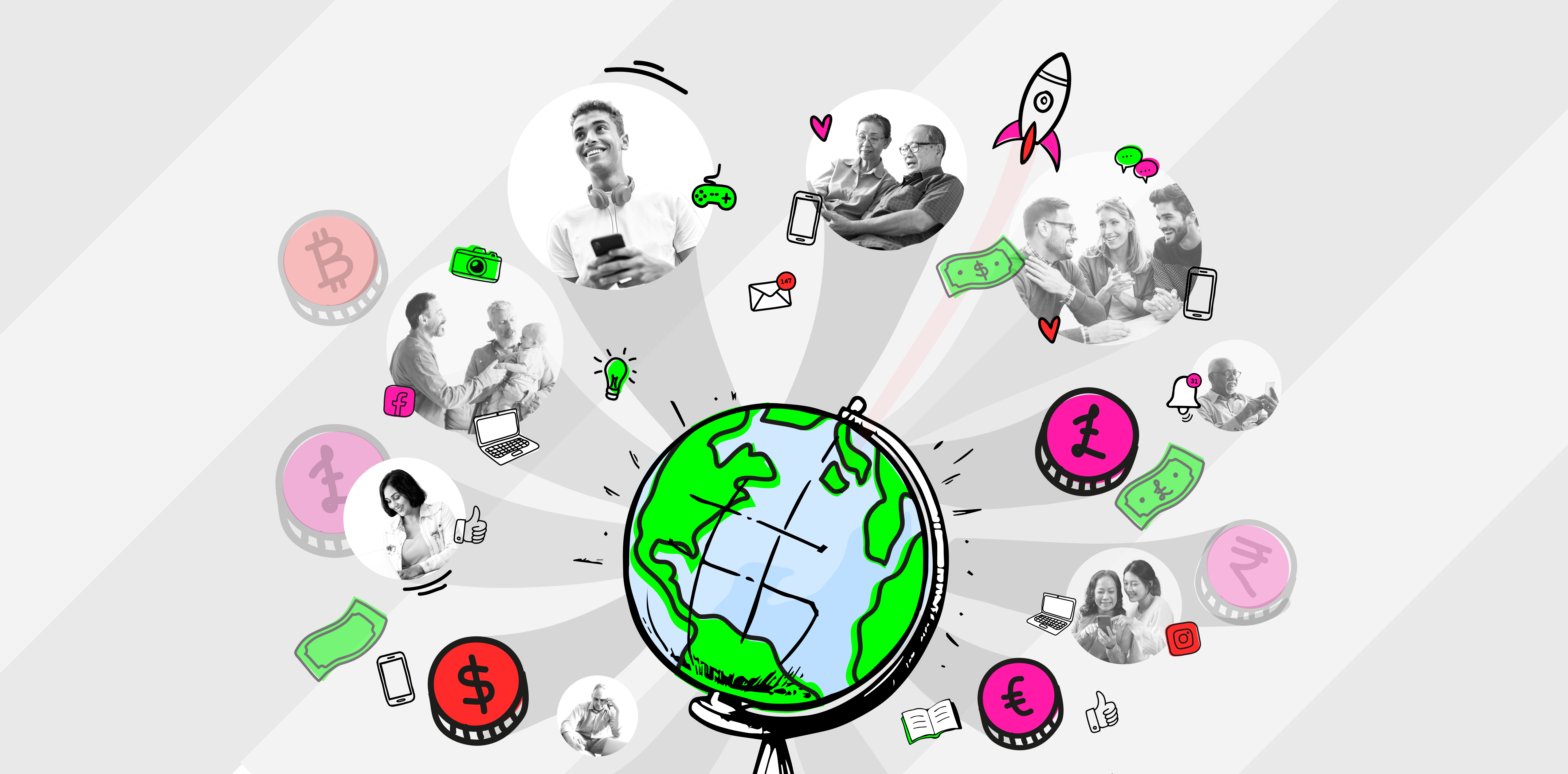 ---
As financial anxiety spikes amid sudden bank closures and sustained inflation, nudge research that surveyed from over 3,000 global respondents shows a sharp contrast between the financial wellbeing of people with financial education benefits and tools - and those without. In fact, people who use financial education are 66% more hopeful about their financial situation (versus 35%) than those who don't.
When commissioning this research, the objective was to understand how the world's top employers are improving their employees' financial wellbeing and the role of financial education in the process. The report outlines the key results from a multi-pronged global study, including interviews with HR and benefit leaders, as well as mixed-method qualitative and quantitative analysis comparing the general population against nudge users – accounting for millions of employees in total.
The research shows people without access to financial education and tools are at risk of greater instability due to being:
85% less likely to have increased their savings
77% less likely to feel hopeful about their financial future
84% less likely to have a strong understanding of their benefits
The research underscores employees' need for better ways to manage their income — and found people need more from their employers. The demand for employer-provided financial education benefits and tools increased dramatically, by 62% in 2023.
"Employees want to know that their benefits are working for them, and now expect employers to provide educational resources to help them manage their finances more effectively," said Jeremy Beament, Co-founder & Director at nudge. "It's no longer just a nice to have."
Globally, employees with employer-provided access to personalized, frequent financial education were:
66% more hopeful about their finances 
41% increased their savings 
63% more likely to feel committed to their employer
The research indicates that the most successful organizations provide their people with financial education benefits to help them achieve financial wellness. But education comes in many forms and can achieve varying levels of success. With this in mind, we set out to learn what components are most important to help employees feel more confident in their finances, save more, and otherwise improve the state of their finances.
Download our Global financial wellbeing report to uncover the positive impacts that financial education has on individuals and organizations.