Looking through the wellbeing lens with Hastings Direct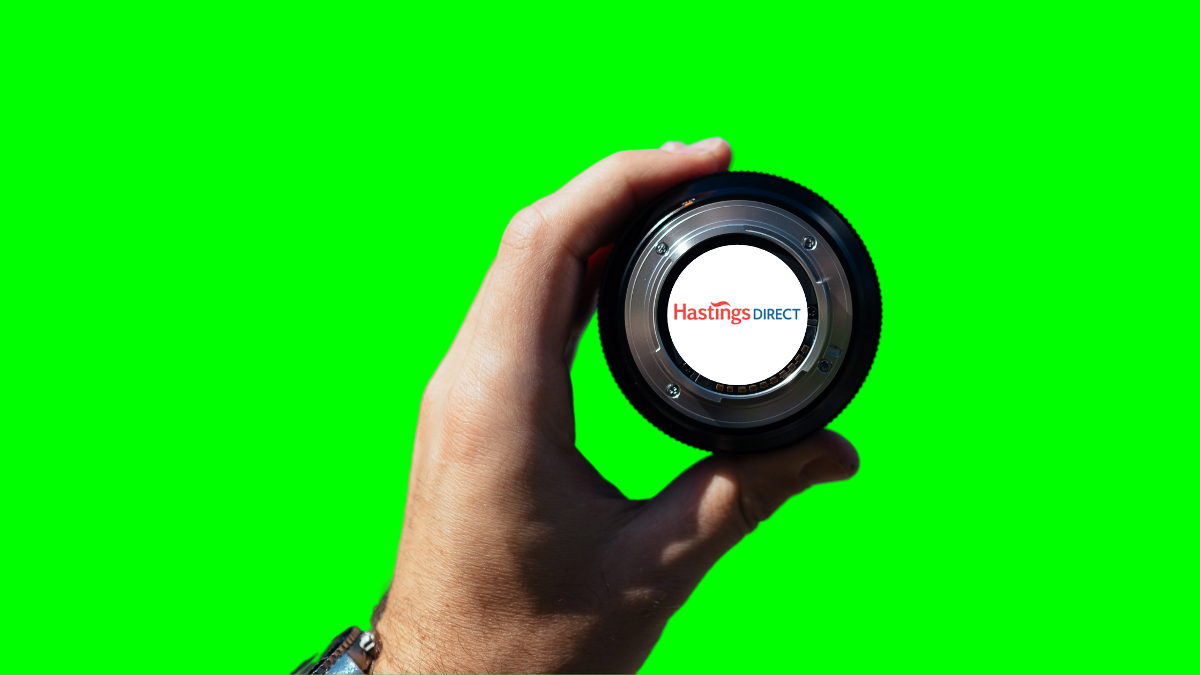 ---
Hastings Direct, a technology driven general insurance provider to over 2.85m customers in the UK, has launched a brand-new financial wellbeing programme for their colleagues, in partnership with nudge.
The East Sussex-based company, which has over 3,300 colleagues, launched nudge as part of their commitment to providing a truly personalised, product-free financial wellbeing solution.
Hastings Direct is proud of their wellbeing programme and the support the team offer to all colleagues. Following feedback from Hastings Direct colleagues highlighting a need for financial wellbeing support, the team identified nudge as a valuable asset that would support this.
Hastings Direct loved how nudge delivered to 'everyone, everywhere', from their actuaries to hundreds of call centre staff. They have a diverse workforce, each with differing interests and needs, so wanted a solution completely personalised to the individual.
Mark Winterflood, Wellbeing Manager comments: "The wellbeing of our colleagues is incredibly important to us. We want to make sure they have the right guidance, education and support available so they're healthier, happier and stronger inside and outside of the workplace. Poor financial wellbeing is a leading cause of stress and can be increasingly hard to manage for individuals. As an employer, we're in prime position to support and help our people improve all areas of their wellbeing and we're thrilled to partner with nudge to do this."
The personal finance solution by nudge works in three ways:
nudges: When there's something you need to know, or a financial action you ought to take, we send you a personal, timely, nudge to remind you to do it. Step by step, before you know it, you're on a path to prosperity.
Education: Snackable content – personalised to your preferences – makes the idea of managing money compelling and interesting. Over time this engagement boosts your financial knowledge, skills and confidence.
Tools: Money management is so much simpler when it's structured. Our intelligent tools make tasks like budgeting or saving for goals easy, inspirational and rewarding. Just plug in your figures, and the technology does the rest.
Mark continues: "Launching nudge during the global pandemic has been vital for Hastings Direct to continue supporting our people. When it comes to our finances, money affects us all and is very personal. We all have different interests and needs - that are everchanging, especially at this time. nudge perfectly complements our wider wellbeing strategy whilst providing our colleagues with totally personalised and unbiased education and money management tools."
Launching nudge in Hastings Direct
Due to the pandemic lockdown, the multi-channel launch campaign was delivered online to all colleagues.
Absolutely crucial to Hastings Direct was ensuring their business leaders and wellbeing champions were equipped to be nudge experts so they can help those that rely on them for ongoing support make the most of it. The nudge Community Engagement team delivered several webinars with these stakeholders who are now key advocates for nudge and financial wellbeing within Hastings Direct:
"I think nudge is really good, I am just about to move house so the budgeting tool will definitely come in handy!"
"As someone who is terrible with money – I'd rather go on holiday and put those holidays on the credit card. nudge has already helped me to budget and put a plan in place and in just 11 months, I'll have my *5!* credit cards paid off. It's such a weight off of my shoulders, and such an easy tool to use."
"I believe that nudge is going to be a great support for ALL colleagues in the business. Everyone has life events that require support, advice or guidance financially. It is secure and you can choose the level of nudges. This will be a very valuable app for ALL colleagues."


Following the launch, nudge also joined a roundtable with Hastings Direct's key people stakeholders and other wellbeing providers. An opportunity to knowledge-share, support on the other wellbeing priorities and work together with the other suppliers in a more strategic, collaborative way, rather than in silos.
Steve Sykes, Client Success Director, nudge, who attended the event commented: "I was delighted to be able to attend this roundtable and contribute to such a positive and productive forum. We identified some key groups of employees within Hastings Direct and how, as wellbeing providers, we could work together to give them the support they need. With employee wellbeing more critical than ever before, this holistic approach has to be the way forward and I would encourage other employers to embrace the example set by Hastings Direct."
Since launching nudge in April, Mark shares how it's going: "The feedback has been really positive. We started by rolling out workshops to our wellbeing champions, mental health first aiders and our HR department as these colleagues are our ambassadors of nudge, signposting their stakeholders to the support that nudge can provide. Allowing colleagues to take control of their finances instead of the other way around will only support wellbeing, which can only be a good thing."
About nudge
At nudge we are driven by a shared vision to create brighter financial futures for everyone, everywhere.
We work with over 100 organisations of all sizes to help fast approaching 500,000 employees maximise financial opportunities, overcome financial problems and make managing money stress free – and sometimes even a pleasure.
Our personal finance solution uses insights from behavioural science – nudge theory – to increase the likelihood of positive outcomes for our users. It's about how and when you present options – delivering the right content to the right person at the right time – for all the right reasons. So they can make the right decisions and improve their financial wellbeing.