No matter who or where you are, nudge is there for you
5 min read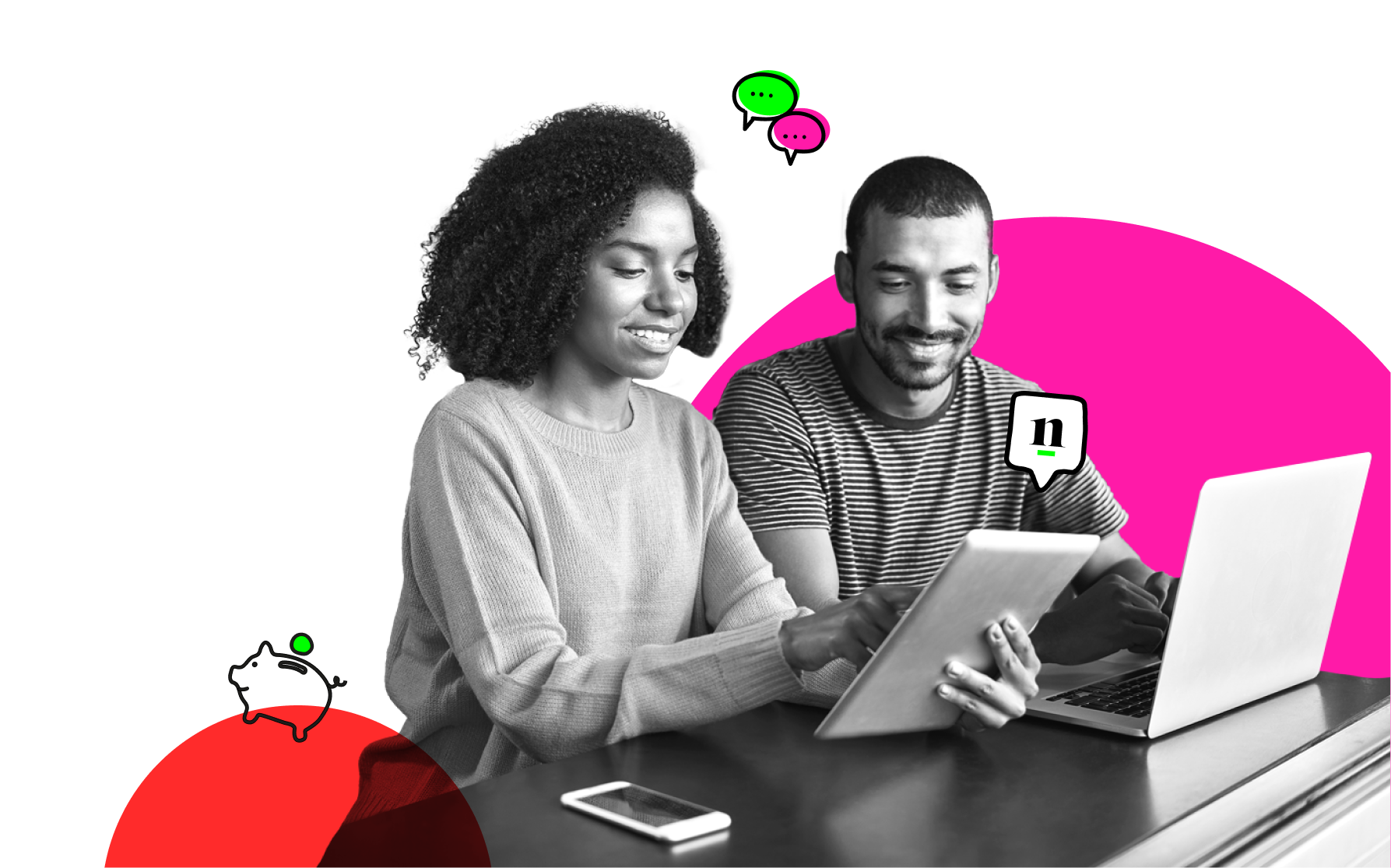 ---
When we think back to the useful things we learned at school, financial education doesn't ring bells for most. While we might be grateful that we can tell the difference between algebra and poetry, we may feel resentful that we were not taught the benefits of topics like budgeting or saving. 
Luckily, we've got you covered.  
nudge is an impartial, global financial benefit solution for all. We believe that the power of education and technology can empower people to make better financial decisions. In fact, chatting to nudge users, we have outlines 3 stories about how inclusive and valuable our platform is, no matter who the users are or where they are based. 
Let's look at 3 people who use nudge, and how our bite-sized impartial financial education supports them with their unique needs: 
Name: Anthony 
Age: 21 
Key challenge: With the rising cost of living, he is worried about how he will keep up with his debt payments – causing stress at home and in work. 
How nudge helps
nudge's financial health check-up keeps Anthony on track with his finances and helps him pinpoint where he is spending too much, and where he might be able to save. What's more, Anthony will receive recommended financial education stories and articles to help him improve his unique situation. He also gets personalized notifications that will be sent straight to Anthony's WhatsApp. Anthony now feels more in control of his money.
Name: Sarah 
Age: 40 
Key challenge: Sarah cares for an elderly relative and is finding life difficult to juggle, she doesn't know what to prioritize or where to turn for support. 
How nudge helps
nudge will allow Sarah to select the interests relevant to her situation. By selecting 'support for carers' she regularly receives timely articles that really help her feel less confused – and, more importantly - less alone. Timely and personalized nudges also keep Sarah up to date on the latest legislation changes that could impact her and her dependents.  
Name: Nia 
Age: 52 
Key challenge: Next month, Nia is relocating to her company's offices in the UK and gets a timely nudge about to help her prepare. 
How nudge helps
Nia has completed the 'new to a country' financial education story – taking her step-by-step through the key things she needs to know, and actions to take as she settles in. The nudge platform allows Nia to toggle from her default country in India to the UK. Giving her all the personal finance education and updates specific to her new location. 
Using the budget planner tools, Nia has already started to get her finances in order, factoring her change in circumstance and different currency. Nia can see a snapshot of her outgoings against her income. With personalised recommendations to improve, as well as benchmarking against others in her position. 
Our mission
We believe that when people are in control of their money, they're in control of their lives. And with our help they can build brighter futures for themselves, their families, and those they love. We believe that once people can see the benefits of financial education, they understand. When they understand, they act. When they act, they're rewarded. When they're rewarded, they come back. This virtuous cycle - once created - continues. 
"The budgeting tool on the platform is so useful. It's helped me understand what I'm actually spending my money on and how to budget effectively. It's the only way I've been able to saving for my first property." nudge user 
Interested in having a chat? Get in touch, we'd love to talk, or even ask us any questions you have – we're all ears!