Tackling FOMMO: How to engage your disconnected employees
5 min read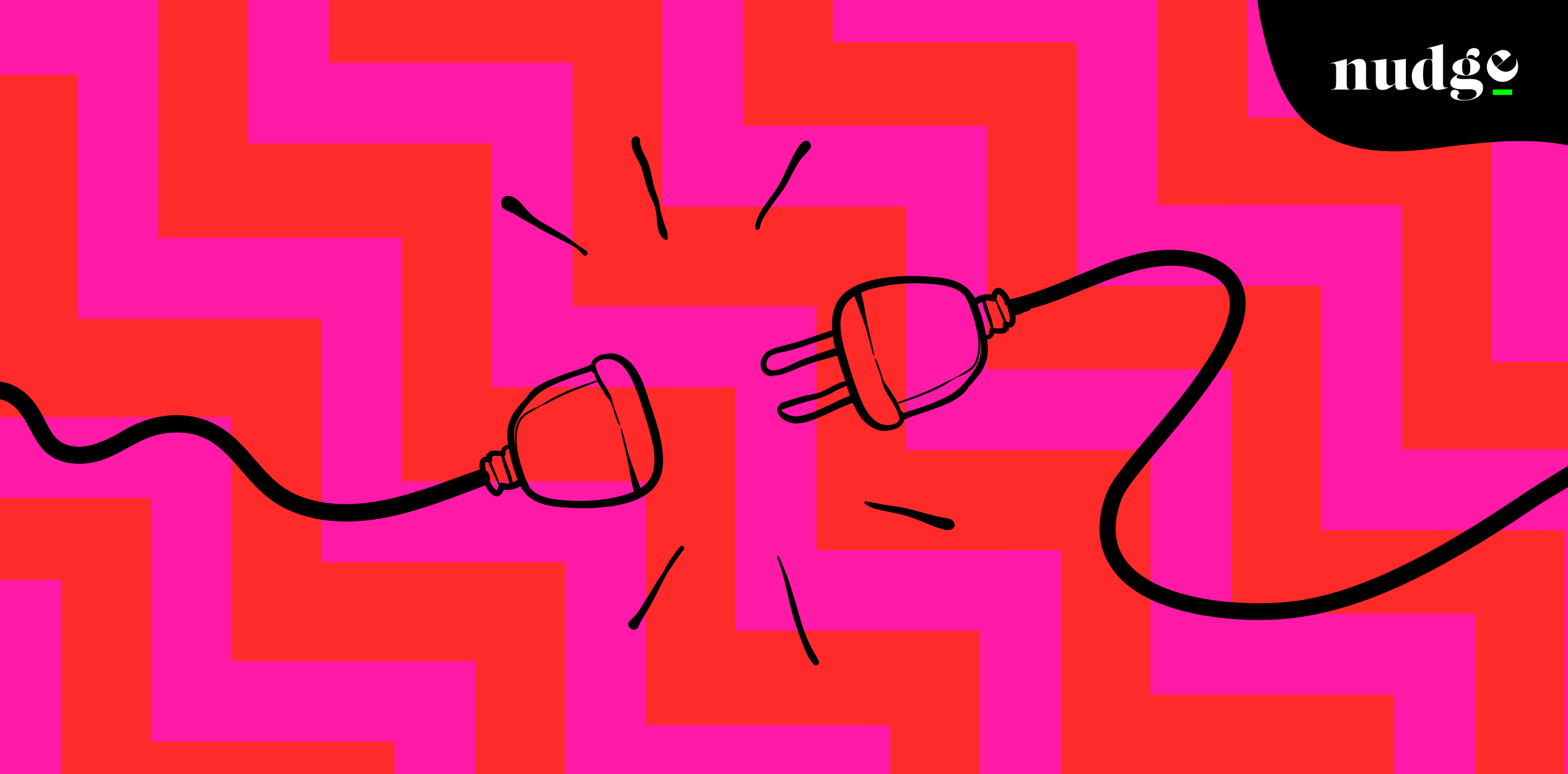 ---
We've all heard of FOMO, but what about FOMMO? The fear of missing money opportunities.
We don't tend to think of poor financial health in the traditional sense of 'illness', but financial unwellness has an impact on overall holistic wellbeing. In fact, 45% of people globally and 77% of Americans, feel anxious about their financial situation. Poor financial health isn't always visible on the surface - so opening up the conversation around money and supporting your people with financial wellbeing has never been more important.
How can you nudge everyone toward financial wellness?
Well, an inclusive financial wellness program is a good starting point. If you've not begun program planning, you can find everything you need to know in our recent financial wellness playbook. For those of you with a rolling program already in place - perhaps a more relevant question is, how can we encourage engagement with employees who struggle with money management?
We've outlined 7 ways to help your less financially stable employees nurture stronger relationships with money.
#1 Collate data to better understand their needs
When you're faced with a challenge, your starting point should always be data. In this case, if you're finding your financial wellness program uptake hasn't achieved the results you expected - start by analyzing who is and isn't engaging. Then deep dive into the disparate needs of the disengaged group to identify their challenges.
#2 Choose an education-first model
Once you have learned to find your disengaged group's needs and challenges. Experience tells us this will highlight knowledge gaps that need to be plugged.
Offering your people an education-first financial wellness solution allows you to be more inclusive. Why? Because an education-first model doesn't assume what your people know about money management. Instead, it allows individuals to self-select areas more relevant to them and provides an experience that is tailored to their knowledge level, guiding people through at a pace that suits them.
#3 Design a simple and accessible solution
When it comes to employee benefits, there's no need for complexities. You have a short window to engage and onboard your people. Historically, people have been hit with lengthy pension packs that are hard to digest. Or faced with health insurance with complicated sign-in processes and little guidance on where to start.
Those days are gone. In a world where attention spans are shortened, the employee benefits experience needs to be simple, straightforward and accessible to all. Employees want personalized and regular communication, single-sign-on, simple signposting, visual guidance (ie. videos), and inclusive technology that's designed to be accessible to all needs and capabilities.
#4 Take your people on a journey
What does this mean in a practical sense? It's all about communication - being regular and personalized about it. Find out what they like, what they don't - and tailor accordingly. It will become obvious when a benefit hasn't landed effectively because no one will be using it.
Take your time to introduce the concept and offer training and masterclasses. Check-in with your people, highlight useful program features, and issue reminders through multiple channels.
You could even line up program advocates within each team to help with the prompting. Try not to launch straight into a product or a solution without any warm-up or education – a launch party is always encouraged!
#4 Offer access anytime, anywhere
Remove any barriers to engagement. The first step is to ask your people's preferences, for not just communication, but learning and development.
We've found that our clients with harder-to-reach groups tend to get good engagement through personal devices. That's why nudge is designed to work seamlessly on mobile and our nudges can be sent via WhatsApp, text message, Facebook Workspace (and email, of course).
We also encourage our user community to share and bookmark, so they can come back to content whenever they please.
#5 Provide an interactive toolkit
Behavioral psychology tells us that self-selection and incentivizing action are both important elements for positive reinforcement. When it comes to financial wellness, educative tools and badges to reward positive action are excellent ways to address this need.
Tools give our users the ability to plan, prepare and organize their finances, from the unexpected to the expected. Our tools are embedded in stories, giving people a reason to use and an action to take.
#6 Personalization is key
Although simple, personalization is often overlooked. If you know what your people are interested in, and give them more of the same, then engagement improves.
Though be sure to stay within the parameters of usefulness. Useful is saying, 'following the completion of your recent retirement planning learning module - we thought this event would be perfect for you.' You can then follow up with some helpful nuggets of information from the event.
Personalization takes a little more thought than a 'one size fits all' approach - but that extra effort will pay off in your engagement results.
#7 Avoid advice
When it comes to engagement, sharing advice is risky because it's likely to be tied into products and services - so the intention can be misplaced. Financial advice is, as defined by FCA, the distribution of a product. The fear is that there's a conflict between 'trusted' advice and the underlining adviser model. FCA is aware of this and FAMR (FCA's annual review) identified 13 ways employers can help employees.
The reality is, there are groups of people within your organization that need more financial wellness support. And often, these are the people who are least likely to ask for help.
By utilizing the steps we've outlined to reach these people and starting the financial wellbeing conversation, you're making an impact that will last a lifetime - as people who receive high-quality financial education continue pursuing even more learning in this area over time.