4 reasons to support your people's mental health through money confidence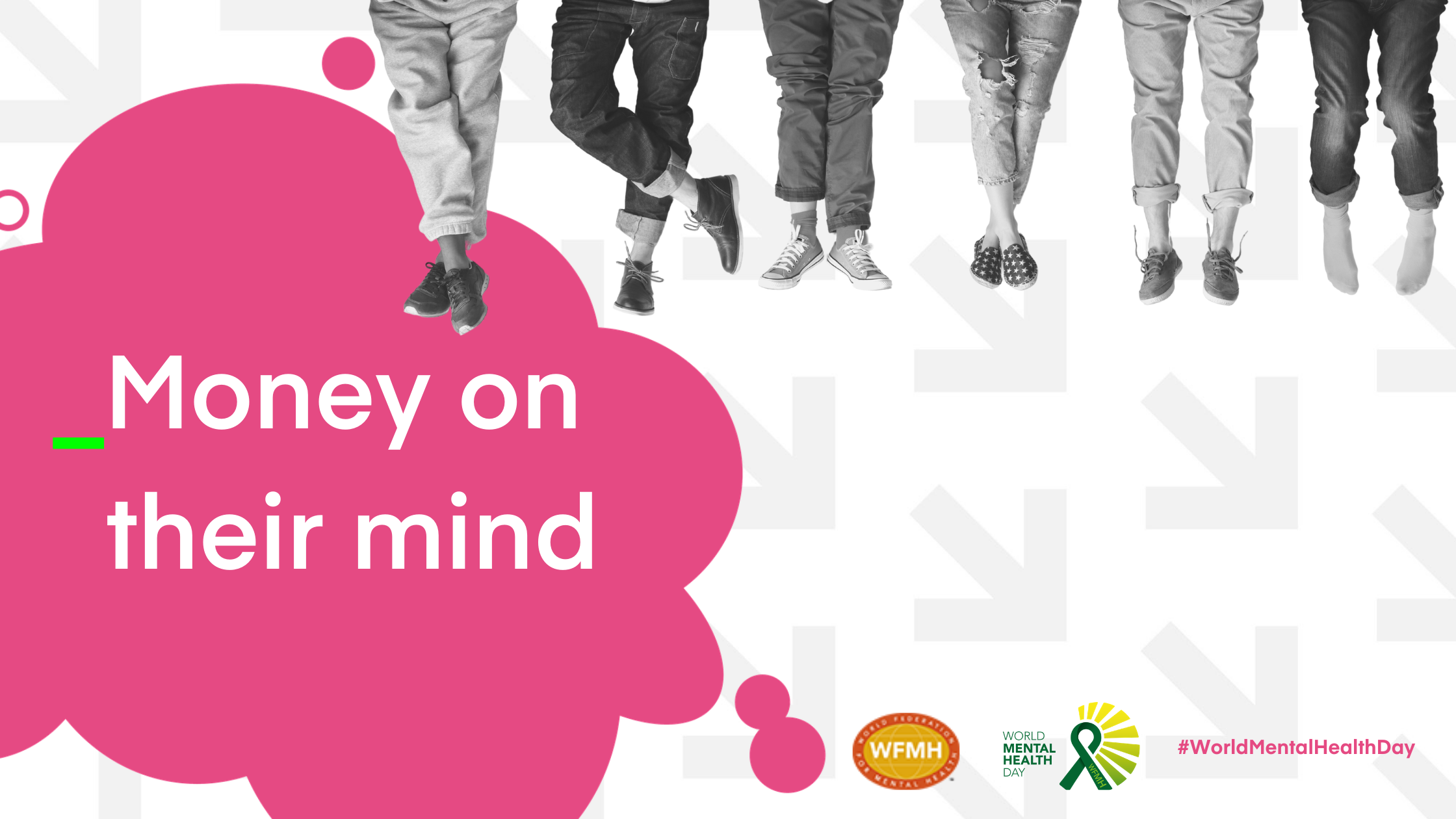 ---
The World Economic Forum announced the world is in a state of crisis over mental health disorders, cases are on the rise in every country in the world, accentuated by the global health disaster. Mental health is costing people's lives and the global economy trillions. The thing is, mental health is complex and everyone's experience different. But there is one thread that knits our global worries together and that's money concerns. In recognition of World Mental Health Day, here are four reasons to support your people's mental health by building money confidence.
1. Money is on people's minds more often than not
We recently conducted research, 'Elephant in the workplace' a temperature check on financial wellbeing, from the perspectives of both employees and employers. The report reveals an undeniable link between money worries and mental health. The data says, 49% of people do not feel relaxed about their financial situation and 24% are often, or always, stressed about money. Sadly some people (18%) worry about money every day and 52% say it's every week. Money worries are an ever-present weight on the mind of most people and it's time that changed, for good.
2. Financial stress is the top cause of poor mental health in the UK 
The Chartered Institute of Personnel and Development (CIPD) reported that mental ill-health and stress feature prominently as the main cause of both long and short-term sick leave. Another CIPD report from 2017 found money worries were a major source of stress. Recent reports now suggest it is - the - biggest cause in the UK and US. 
3. Lack of financial control is causing stress
A deeper analysis of the data depicts a worrying story of people's money management skills. Ultimately, the research shows the biggest cause of financial anxiety is people's savings or lack thereof, and fear of their financial future. If we know it's a lack of savings and future financial planning, your people need a savings and retirement plan today, to make them feel more confident tomorrow. It's not a quick fix but when you have a plan each day brings more confidence and control.
4.People don't know where to turn for help
The question remains, what's stopping people from saving when they know they should? Many have spoken out and said they simply don't know how to manage their money. Some say they're overwhelmed by financial information; others don't know who to ask or trust, and too many just don't have the confidence to take action.
When it comes to younger generations, it's perhaps unsurprising, albeit still worrying, that societal pressures play a big role in spending habits. Thanks, Instagram. But the good news is we now have more awareness of the problem both amongst people and businesses. We can thank the growing body of research, by everyone from mental health charities to government bodies, for cracking open the conversation.
World Mental Health Day - mental health for all
To conclude and to end on a more positive note, change can happen but it's up to you. What came across in our research is people want help to improve their financial wellbeing. They are waiting for you to open the conversation to repair and rebuild strong financial futures for everyone, everywhere. The opening address to World Mental Health Day by Dr Ingrid Daniels, President of the World Federation for Mental Health, she says:
"World Mental Health Day isn't simply a one-day event. We need to start now and continue our call to ensure that no-one is left behind. A great opportunity is provided to focus on the call for greater investment in mental health for all as we lead up to 10 October. Together we are stronger and together we can make a big difference all over the world."
When it comes to mental health and how you can support as an employer, the case is clear. Whether people are struggling financially or not, money connects us all. That is why financial wellbeing is the benefit for everyone.
Access the full story of the elephant in the workplace:
Elephant in the workplace report