Financial Wellbeing Impact Awards 2023, the finalists
3 min read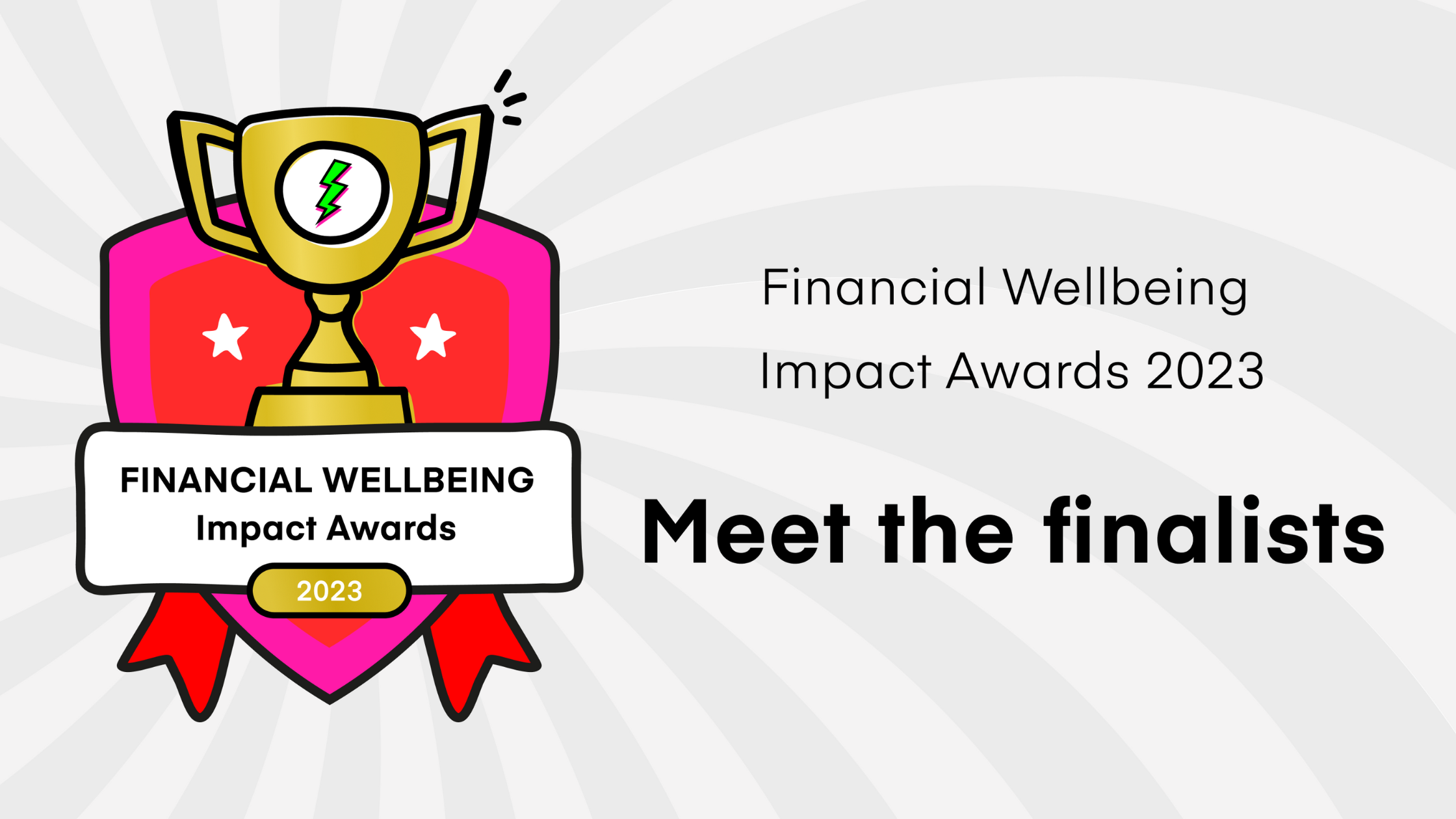 ---
Financial Wellbeing Impact Awards 2023 shortlisted companies were announced today. A global first, and one of a kind, there are no other awards dedicated to financial wellbeing alone. Spanning eight different categories, the awards will recognize employers across the UK who are bold, bright and impactful in the financial wellbeing programs that support employees, customers or members.
With entries now closed, we want to reflect on the incredible trove of stories and successes in financial wellbeing that we received, across all industries and business types. The submissions reflect the positive change in business prioritization of financial wellbeing and, we at nudge, are thrilled about what this means for the future of people's financial health.
Pleased to introduce the boldest, brightest and impactful in financial wellbeing:
Most impactful communication: Canada Life, Vodafone, SAP, Innocent, Veritas, Saint Gobain.
Biggest impact on benefits or retirement plan uptake: Johnson & Johnson, Siemens, AMC Networks, Vertex, AVC Wise, BNP Paribas.
Most inclusive experience: Kyndryl, Phoenix, Southern Housing, RNIB, Entain, CISCO.
Wider business impact: Siemens, AWE, Metlife, Accenture.
Financial wellbeing champions:  AWE, Hastings Direct, Nestle, ARUP, Perennial

, Samsung, Avanade.

Best financial wellbeing strategy: Selfridges, Lilly, Molson Coors, Baringa, Entain

, Intuit.

Biggest impact on financial health: Canada Life, Vodafone, SAP, Money Sweetspot, The Lighthouse Club.
Global impact via financial education: Adobe, City and Guilds, Ab Agri, Vertex.
Quote from Tim Perkins, nudge Co-Founder:
"This is the first ever financial wellbeing awards event, and we're on a mission to recognize, honor and celebrate the financial wellbeing community, from reward and benefits, retirement, HR, consultants, marketing and more. The community is a big family who care about making a positive impact on people's relationship with money. With entries from every industry, the awards reflect the tremendous growth in financial education and we're proud to be part of the story."
The panel of expert judges have been invited to decide the winners because of their collective wealth of experience in the financial industry. Those experts include:
Debra Corey: Award-winning HR consultant, world-class speaker, and five-time best-selling author.
Laura Jackson: Independent benefits and wellbeing strategic consultant. Ex Global Head of Benefits and Wellbeing, Credit Suisse.
Poku Banks: Personal Finance Content Creator with a combined following of 400,000. Co-Founder of The Gen Z Club.
Rob Hicks: Chief People Officer, Atheneum.
Michael Whitfield: Director and chairman in financial services, employee benefits and technology.
Kalpana Fitzpatrick: Financial journalist and author.
Richard Donovan: Global Head of Social Innovation and UK&I Head of Corporate Responsibility, Experian.
Jessica Inskip: Trader and commentator on CNBC, FOX Business, and the TD Network.
David Smith: Economics Editor, Sunday Times.
Carole Daley: Global Share Plans Manager, Burberry.
Find out who the judges choose as winners on the Thursday 6 July 2023.
Join the Conversation: #boldandbright #financialwellbeingimpactawards
Instagram: @nudgeglobal
LinkedIn: https://www.linkedin.com/company/nudge-global-ltd/