Financial Wellbeing Impact Awards 2023, the winners
2 min read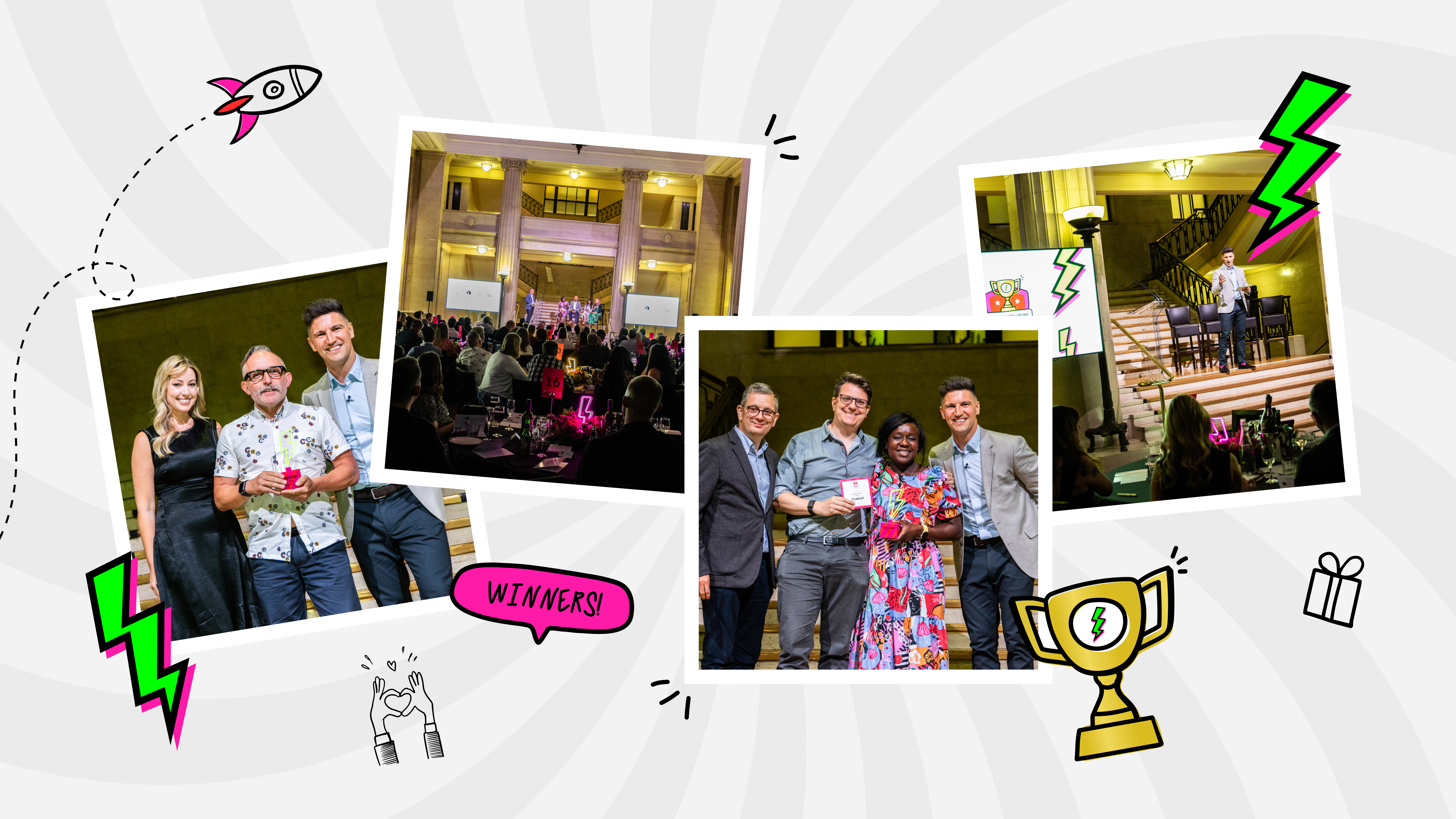 ---
Financial Wellbeing Impact Awards 2023 winners announced today as the boldest, brightest in financial wellbeing. At the Banking Hall in London, a fitting venue, to celebrate the leaders in financial wellbeing with tremendous industry achievement. The expert judging panel deliberated over eight categories, scoring blind and assessed by an aggregate score. With an incredible number of entries across all industries the winners come from a diverse and talented group of nominees.
The WINNERS!
A selection of organizations is celebrated as highly commended to acknowledge their outstanding achievement. Introducing the winners from Financial Wellbeing Impact Awards 2023:
Most impactful communication: Canada Life / highly commended: SAP
Biggest impact on benefits or retirement plan uptake: AVC Wise / highly commended: Johnson & Johnson
Most inclusive experience: Kyndryl / highly commended: RNIB
Wider business impact: Accenture / highly commended: Siemens
Financial wellbeing champions: Mark Winterflood, Hastings Direct / highly commended: Alison Dodd, AWE
Best financial wellbeing strategy: Intuit / highly commended: Molson Coors
Biggest impact on financial health: Money Sweetspot / highly commended: Vodafone
Global impact via financial education: Vertex / highly commended: Adobe
Quote from Tim Perkins, nudge Co-Founder:
"Massive congratulations to all our fantastic winners. It truly has been a night to remember and everyone who made the shortlists should be very proud of their achievements. Well done everybody! The financial wellbeing community is a family who truly cares about making a positive impact on people's relationship with money. With entries from every industry, the awards reflect the tremendous growth in financial education and we're proud to be part of the story."
Shortlisted panel discussion
During the event, we had the pleasure of hearing from some of the brightest in financial wellbeing in our shortlisted panel discussion. We heard from Shield Piper - Accenture, Manesh Patel - Adobe, Louise Wells - RNIB and Dhara Vaitha - Selfridges. The insight the panel shared brought real value to ceremony and we are so grateful to them for keeping the whole industry current and fresh. Watch out the event footage in the coming weeks, where we intend to share snapshots of the discussion.
The wonderful expert judges
Huge thank-you to the expert judges, without whom, we could not have chosen our winners. Here's a bit more about those experts:
• Debra Corey: Award-winning HR consultant, world-class speaker, and five-time best-selling author.
• Laura Jackson: Independent benefits and wellbeing strategic consultant. Ex Global Head of Benefits and Wellbeing, Credit Suisse.
• Poku Banks: Personal Finance Content Creator with a combined following of 400,000. Co-Founder of The Gen Z Club.
• Rob Hicks: Chief People Officer, Atheneum.
• Michael Whitfield: Director and chairman in financial services, employee benefits and technology.
• Kalpana Fitzpatrick: Financial journalist and author.
• Richard Donovan: Global Head of Social Innovation and UK&I Head of Corporate Responsibility, Experian.
• Jessica Inskip: Trader and commentator on CNBC, FOX Business, and the TD Network.
• David Smith: Economics Editor, Sunday Times.
• Carole Daley: Global Share Plans Manager, Burberry.
Watch out for more updates from the awards and find out more about the projects that have made a tangible impact on people and the industry at large.