nudge and RNIB make financial education accessible to all
5 min read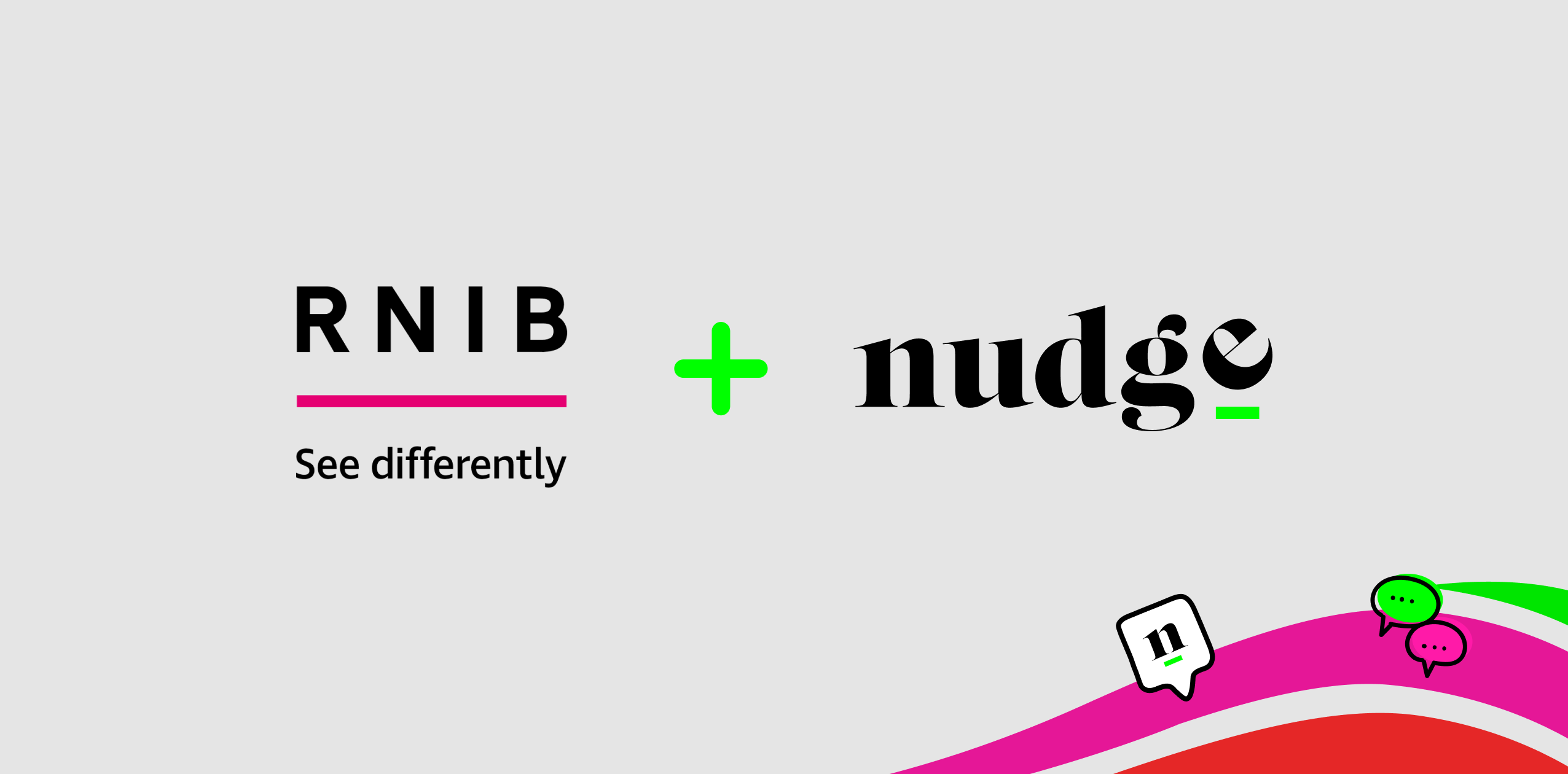 ---
Royal National Institute of Blind People (RNIB), leading sight loss charity, has partnered with nudge to provide people with sight loss access to impartial financial education.
nudge's technology complies with the Web Content Accessibility Guidelines(WCAG) - the golden standard of web accessibility around the globe, to ensure that the platform is suitable for all needs. A non-negotiable element was to ensure that nudge is suitable for users with neurodiversity issues, compatible with a screenreader, and accessible with a keyboard.
RNIB's recent survey found that the financial situation of 69% of blind and partially sighted people has worsened as a consequence of the cost-of-living crisis. People with sight loss already face additional costs in their lives that have been exacerbated by recent inflation. So RNIB partnered with nudge to ensure financial education was accessible to help their global community develop the skills and knowledge to take control of their money.
"We are delighted to be able to offer the nudge financial education platform to all RNIB employees, especially during the current cost of living crisis. nudge has worked in partnership with our Reward Team to launch the platform and collaborated with RNIB's Accessibility Team to ensure that financial education is fully accessible for blind and partially sighted users. We will continue to work with nudge and focus on financial education that will drive employee engagement with the platform through a series of internal workshops."
Louise Wells, RNIB, Rewards and Pensions Lead
"Our partnership supports RNIB on its mission to lead the creation of an accessible world. What's more, our values around equality align to create a brighter financial future for everyone, everywhere. Money is one of the biggest factors in everyone's lives, access to financial education should be equal too."
Tim Perkins, nudge, CEO
About RNIB
Every six minutes, someone in the UK begins to lose their sight. RNIB is taking a stand against exclusion, inequality and isolation to create a world without barriers where people with sight loss can lead full lives. A different world where society values blind and partially sighted people not for the disabilities they've overcome, but for the people they are. RNIB. See differently.
Want to learn more about nudge's recent financial education projects? Check out our latest client stories.