4 big things in personal finance we're looking forward to in 2020 (and you should too)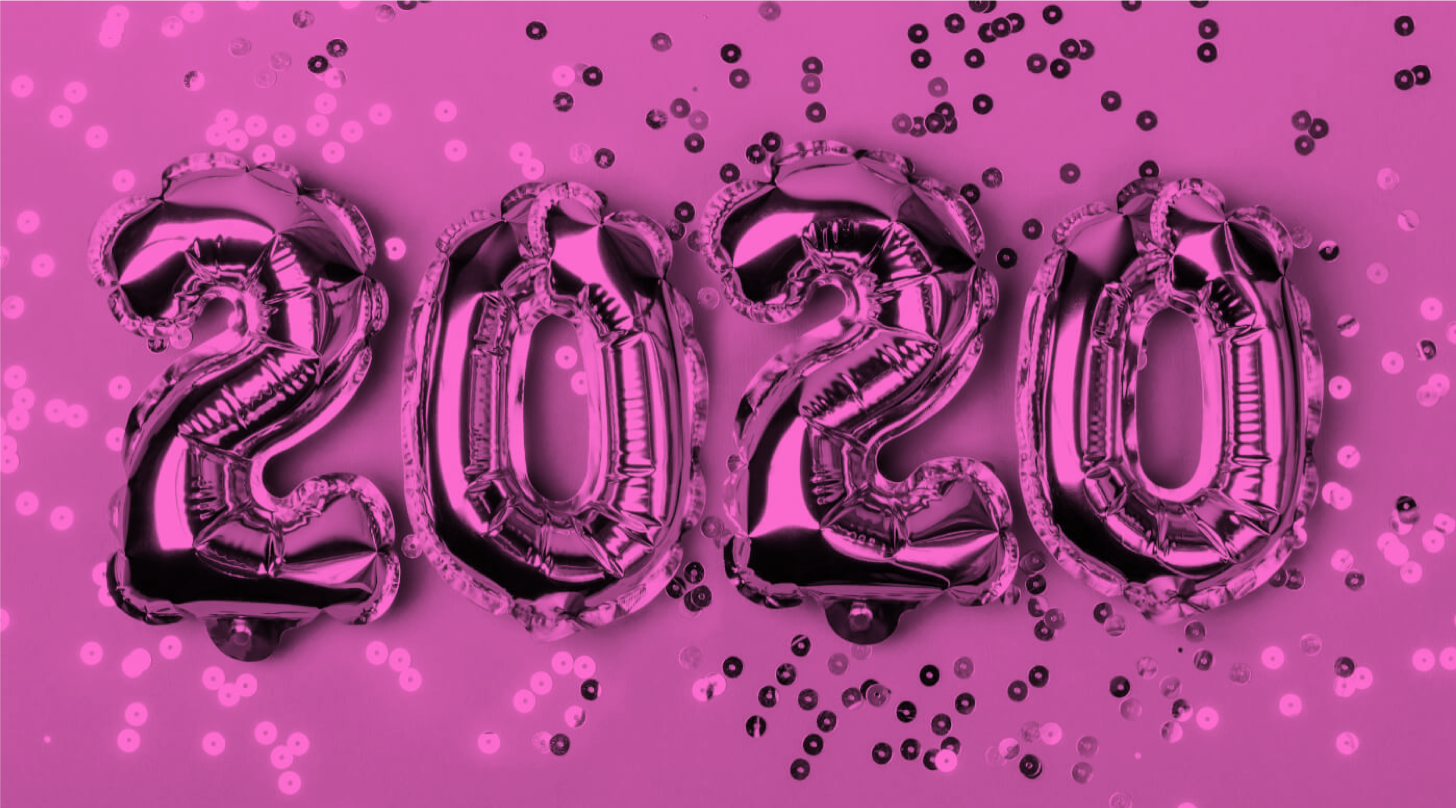 ---
The year ahead promises some exciting developments in the world of personal finance, something that's been somewhat stalled over the past few months amid political uncertainty.
With a Government now in place and a Budget scheduled for 11 March, we can look forward to many more developments popping up throughout the year too, but for now, here's what we're watching out for in 2020.
Cheaper mobile bills
When your mobile contract comes to an end you're probably overpaying. That's because your bill stays the same, even though you've paid off the cost of the handset. From February, the majority of the largest mobile providers will now move 'out of contract' customers onto cheaper tariffs automatically.
This comes at the behest of the telecoms regulator Ofcom, which calculates that more than one million people are spending on average £11 more per month than if they switched to a SIM-only deal.
At the same time, Mobile customers will also benefit from alerts when their contract is about to end and will also be told about the best deals available to them. These alerts - which also come as a result of action by Ofcom - will go to broadband, pay-TV and landline customer too.
The influence of alerts like this on people's behaviour can't be underestimated. Recent research shows how much banks' efforts to send text alerts when people go into an unauthorised overdraft have paid off.
"With a just-in-time overdraft alert, consumers resolve 71% more overdraft episodes within the daylight hours of the first day," research from the FCA has found.
And while all this means consumers are now likely to save money, there are still further actions they can take to save even more, like searching the entire market to find the best deal and reviewing their data needs, for example.
Better protection from bank transfer scams
March will bring with it a long-delayed development that should mean people are less likely to fall victim to a scam that takes advantage of a surprising quirk of the banking system.
When you transfer money to an account, you use certain information: the account number, sort code and the name of the account holder. You might assume that all this information has to match up, but that's actually not the case at the moment. The name of the person doesn't have to be the same as the one on the account, which in the extreme, can lead to devastating consequences.
Most commonly, fraudsters exploit this in what's known as APP scams (authorised push payment).
But by the end of March, all banks will now perform name checks. This Confirmation of Payee (COP) will give people greater certainty they are sending money to the person they intend to and not a criminal intent on stealing their cash.
This new measure had been understandably tough for banks to implement on a technical level, hence the delay. While 2020 is the year it will finally bring much needed added protection for consumers, there are many ways they still need to be on guard when it comes to scams.
Another pensions shake up?
While unlikely to be quite as radical as the arrival of auto-enrolment in recent years, the Pensions Bill Scheme will work its way through Parliament in 2020, bringing with it further (and much needed) evolution in the pensions world.
Firstly, this bill will sow the seeds for an entirely new type of workplace pension scheme in the UK: Collective Defined Contribution (CDC).
"There is a demand for a third type of scheme, able to provide more predictability for scheme members than Defined Contribution, without the cost volatility for employers associated with Defined Benefit," explains a very useful research briefing from the House of Commons Library published just this week (it's well worth a read if you want to know more).
This development has been spurred on by Royal Mail Group.
What exactly comes out of this bill (and when) as well as what a CDC scheme looks like as a result depends on how it works its way through Parliament (as we well know, anything can happen in politics). But it should establish the legal and regulatory framework for companies in the UK to set up a CDC scheme. 
Another part of the Pensions Scheme Bill has the potential to supercharge retirement savings among consumers.Pensions dashboards should elevate pensions and retirement in people's financial priorities by making them as accessible and easy as logging into online banking.
The development of the pension dashboard has changed somewhat from its original inception in 2016, but to quote Theodore Roosevelt: "Nothing in the world is worth having or worth doing unless it means effort, pain, difficulty…".
There will now be multiple dashboards developed by industry with Government support.The bill will provide a legal and regulatory framework for consumers' pension data to be made available to their chosen dashboard as well as a body to oversee the logistics of such a task.
There are echoes of Open Banking here, and it's likely the impact will be felt along the same lines. This bill, subject to its progress through Parliament, sets the wheels in motion for a steady development to take place over time, rather than a big bang launch this year.
But at nudge, with our focus on helping people better understand their pension and retirement (among other money matters), we'll certainly be taking a keen interest in how this one comes to life.
Want to know more?

For more information on some of these events, and a sneak peak at what else 2020 has in store why not download our financial wellbeing 2020 calendar here.