Weathering a storm of extreme conditions this Autumn Budget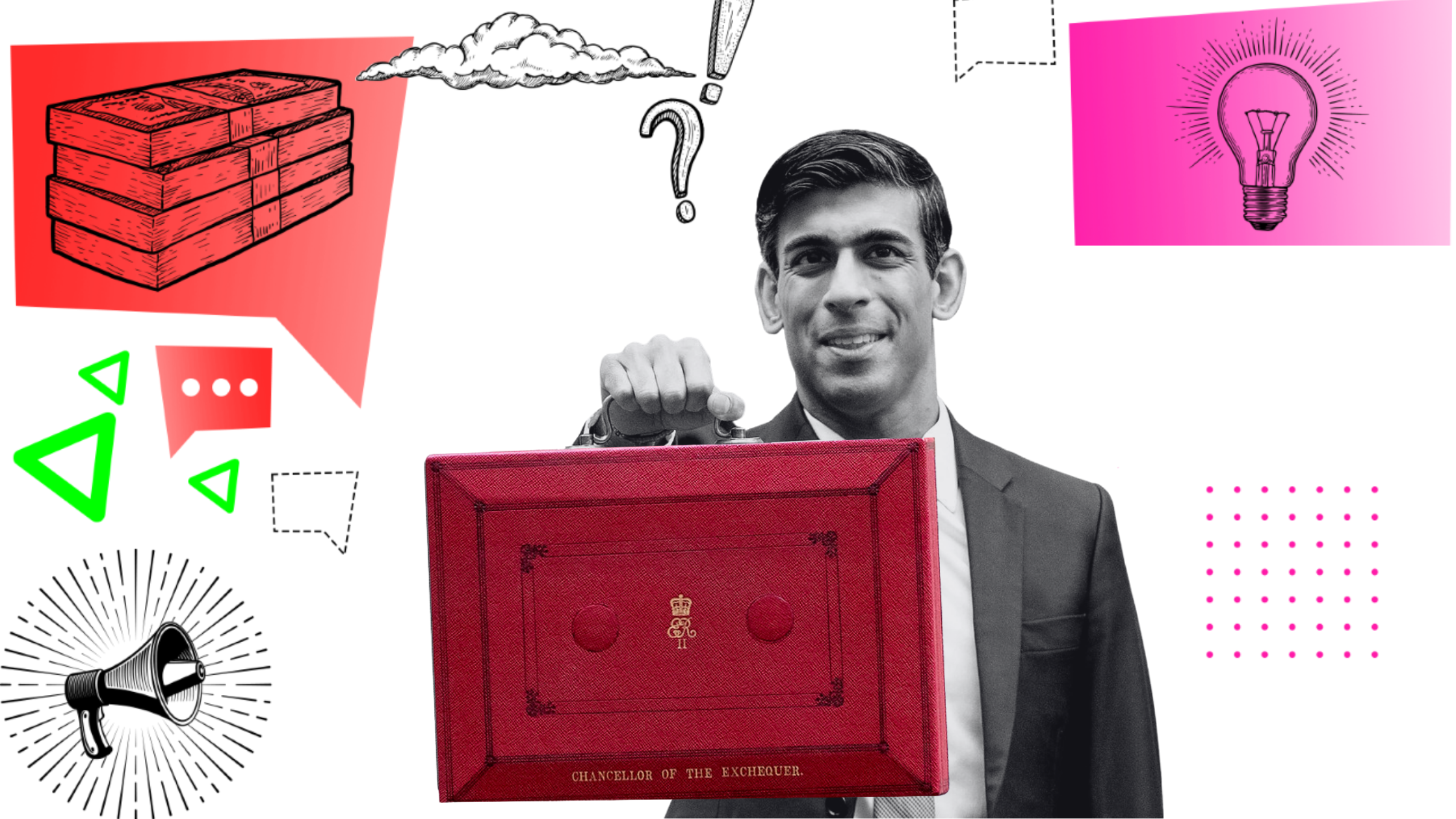 ---
It's that time again. It comes around twice a year. I guess you could call it the financial equinox - it's the UK Budget announcement, Autumn edition.
With the COP26 Climate Change Conference shortly upon us, Chancellor Rishi Sunak is weathering a storm (excuse the pun!) of extreme conditions including climate change, Brexit blunders, inflation fears and long-COVID.
Perhaps it's this turmoil that is to blame for Sunak forgetting the unwritten rule that the Budget shouldn't be briefed (although he's unlikely to be in any doubt now after his very public dressing down by Sir Lindsay Hoyle, Speaker of the House of Commons - ouch!).
Since we already know about the public sector pay-freeze defrost, the National Living Wage increase, the Sure Start family assistance programme, the local transport revolution and the billions for the NHS, post-16 education and housing, my usual pre-budget ritual of reading the tea leaves was extraneous.
So instead, I've used this time to look at our nudgenomics data (financial interests and insights) - to feel the pulse of our nudge community and gauge how the Budget plans will be received by an increasingly informed UK public.
The nudgenomics data revealed some fascinating insights. For example, we've seen a massive shift in interest over the past few months from saving (pensions and investing) to everyday finances. This appears to be underpinned by the increased spending that accompanies a growing economy and the well publicised growing rate of inflation – meaning things cost more.
Aside from the specific areas of interest, what is particularly striking is people's appetite for deeper learning compared to what it used to be.
September's announcement of NI changes for the Health and Social Care Levy and October's announcement of rising energy prices are great examples of this. The nudgenomics data shows that these triggers have seen people learning more in terms of both quantity and detail.
This is indicating that now, more than ever, the nudge community want to know the "why". They want to understand what it means for them beyond the headlines.
So, this is a heads-up to Rishi – the devil is in the detail and the nudge community want to know it.