Disability price tag with Shani Dhanda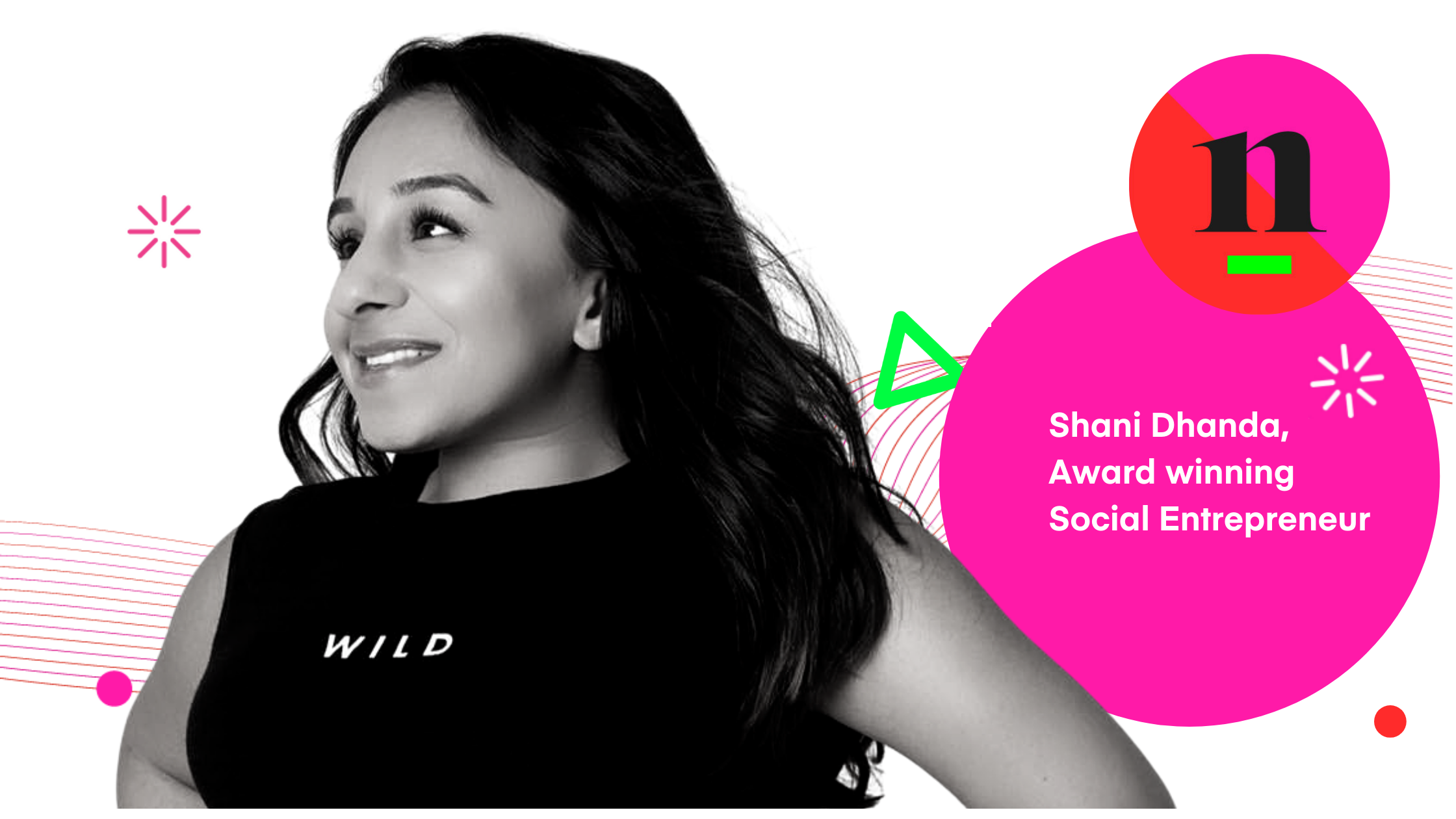 ---
---
We asked 4 influential thought leaders to give their view and experiences of financial inclusion during our recent event, 'How can employers drive financial inclusion.' To give each speaker's topic time to breath we've decided to release each piece individually.
Today we're retelling Shani Dhanda's - Award winning Social Entrepreneur - Disability price tag.
Shani Dhanda is a multi-award winning disability specialist and social entrepreneur. Shani is an incredible influence, so much so, she was recognised in the BBC's latest 100 women list as one of the UK's most influential disabled people. She also founded a number of organisations to improve representation and challenge social inequality. Including Diverse Ability, a brilliant platform for disabled people, that reduces financial pressures and the unavoidable extra costs that living with a health condition or impairment brings.
Here are the key insights from Shani's session, in Shani's words:
"I am a disability specialist and I work with organisations to help them become more inclusive for their disabled people and customers. Diversity and inclusion has just exploded over the last 18 months or so. And traditionally, what we found is, disability is always approached last, if it's approached at all, despite disability being the largest diversity strand in the world. If you live with an impairment or a condition, you are part of the world's largest minority group. But it's so ironic that it's not really always part of, you know, the broader inclusion discussion.
Have you noticed the disability price tag?
I'm here today to talk about the disability price tag. You may, or may not, be aware that on average, disabled people face many unavoidable extra costs due to living with a condition or an impairment. On average, these costs add up to £583 per month. This is money that people have to find after paying their mortgage, their rent, their food shopping, or utility. This is money you have to find after you've paid out all of that everyday stuff. One in five disabled people face extra costs of over £1000 per month. Money that's tough to find.
What this means is that for every £100 a non disabled person has, the disabled equivalent is £68. The additional costs mean that disabled people just have less money in their pocket, and simply have to go without, because what we're doing is we're having to pay more to live the same lives as other people, but have less or no choice.
Welfare falls short for disability costs
If somebody uses an electric wheelchair, they're going to have to charge that wheelchair every single night so they'll have a higher energy bill. Paying out for equipment costs a lot more. At the moment, I need to buy a new wheelchair that's £5000 and my travel insurance is about £1000 for an annual policy because I have a pre-existing medical condition. I've lived my entire life with my condition. So this is all I've ever known. Finding work has been something that's been massively important to me because as a child I felt massively guilty that my parents had to keep paying out for really expensive stuff.
When I was in secondary school, I needed an electric wheelchair, and that cost £7000. I'm a child of immigrants, they have manual labour jobs and just didn't have that kind of money lying around. Even with the support from welfare payments, it just doesn't reflect the true current cost of living and it's really falling short of disabled people meeting these extra costs.
Half of everybody living in poverty is disabled or living with a disabled family member
Someone pointed out that nearly half of everybody living in poverty is either disabled, or they live with a disabled family member. And when your capacity to get out of poverty is largely based on getting employment. It goes without saying that disabled people should have the same job opportunities as everybody else. But it's just simply not the case.
We know that disabled people are twice as likely to be unemployed, they have to apply for 60% more jobs. And when applying for jobs, only half of applications even result in an interview. There's a massive disconnect here. In the UK, there are at least 1 million disabled people that can and want to work, but they aren't being given the opportunities due to this massive stigma that we have in employing disabled people. Essentially what we're doing is judging people's abilities on the fact that they live with a conditional impairment.
Disability pay gap 
Lastly, I just want to raise awareness of the disability pay gap as well. If and when disabled people do get into work and are offered a job opportunity, then they are faced with the disability pay gap, which means that they effectively work for free for the last two months of the year. Now, I don't know anyone that would work free for two months of the year. Especially when you know, you're already being faced with extra costs, then you're being faced with this massive pay gap.
If we look through an inter-sectional lens on the disability pay gap, it gets even bigger. If you're a woman, if you are from an ethnic minority background, and if you continue to add on the layers, it gets even wider and wider and wider. The stats don't reflect what happened during Covid. What we know is that disabled people are the first group of people that are being made redundant.
I've designed a technology to help build financial inclusion. It's a discount platform called Diverse Ability that's aim is to help tackle the root cause of the problem and to help disabled to help reduce disabled people's outgoings."
Find out more from Shani or watch out for our next article from Hashi Mohammad, Junior Barrister, BBC Broadcaster and Author.
Watch the webinar 'How can employers drive financial inclusion?' on demand and hear more from Shani and our amazing line-up of financial wellbeing, diversity and inclusion thought leaders.