How financial education can help #BreakTheBias
3 min read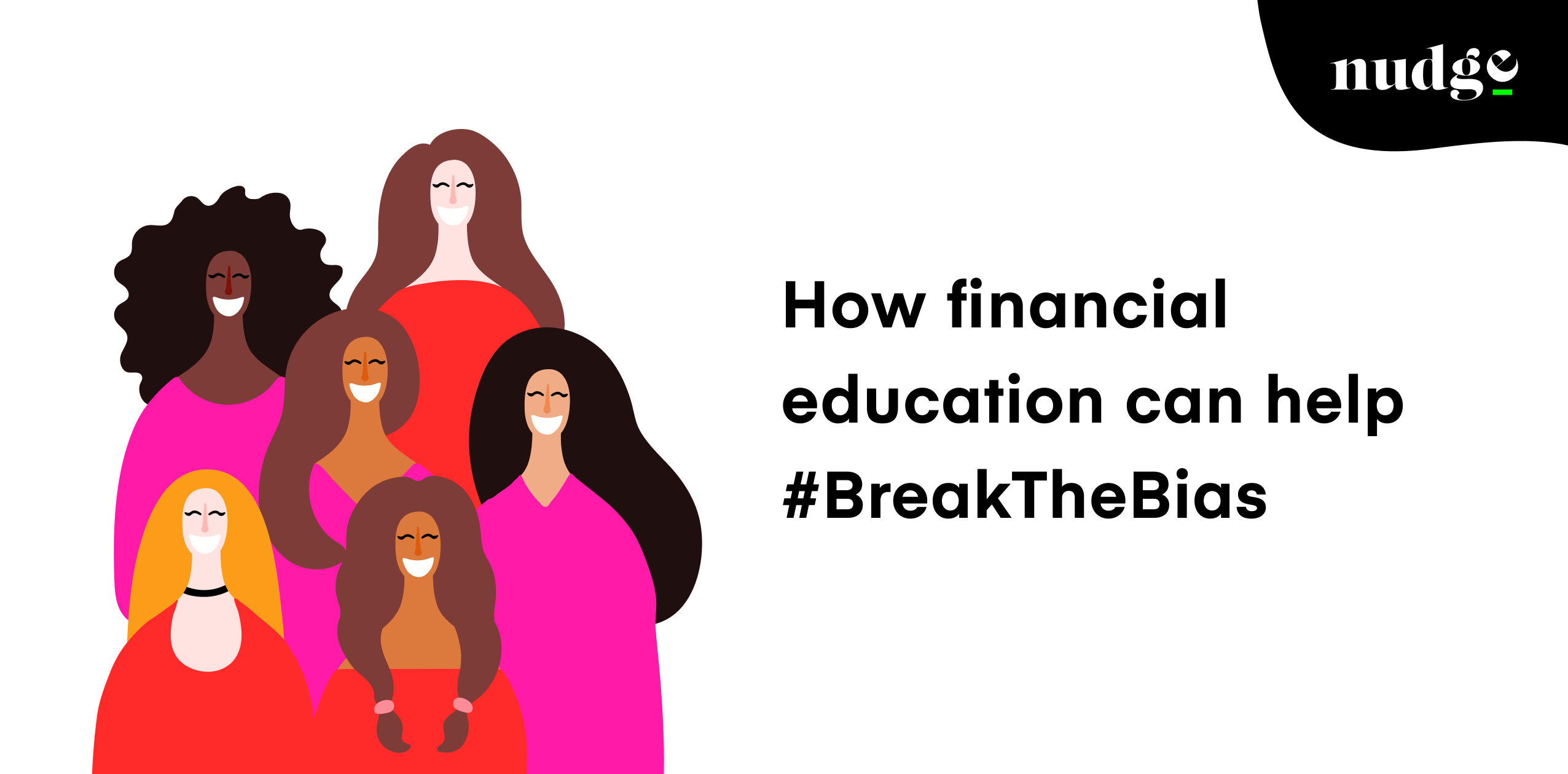 ---
There's no doubt that women today have greater financial freedom than previous generations. However, from the gender pay gap to the pension gap, there are many areas where women are still at a disadvantage compared to men.
International Women's Day (March 8) is a global day celebrating the social, economic, cultural, and political achievements of women. The day also marks a call to action for accelerating women's equality. This year, we're sharing insight into how you can provide your female workforce with the support they need to #BreakTheBias in the world of personal finance. 
All women have unique personal circumstances and individual concerns regarding their money. But when it comes to financial inequality, the most common reasons are lower salaries, caring responsibilities, pricier products and financial literacy gaps. Research shows that 42% of women believe they have low knowledge about financial matters.
There are many reasons and solutions for this challenge. One that we are passionate about at nudge is providing employees with the financial education and skills to navigate these issues. Your female workforce will then have the information they need to get their finances in order and handle whatever life throws at them.
More than just an income gap
The Independent recently shared that men are twice as likely to invest than women. In fact, a study by AJ Bell puts the gender savings gap across all types of savings and investments products at £1.65 trillion. 
Why does this matter? Savings are great for purposes like building an emergency fund or putting money away regularly to pay for a holiday or car, but savings don't build wealth. Investments, on the other hand, can increase in value over time and are often key to creating positive financial futures. So why are women less likely to invest?
The mainstream media doesn't tend to treat women like they're investors. One study of 300 UK magazine articles found that 71% of them encouraged women to seek out vouchers, discounts, bargains and coupons to save money. Conversely, the men's articles used words like 'dare' to encourage men to 'invest' and to 'spend' and achieve 'power'. If these are the messages being sent, perhaps it's no surprise that so few women see themselves as potential investors. Research shows that only 13% of women believe they have a good knowledge of investments compared to 26% of men. 
This doesn't mean all women don't currently understand financial topics and of course returns are never guaranteed, but does highlight exactly why financial education and money confidence is so vital. By learning more about the topics they don't feel so confident in, women will be more likely to feel in control of their finances and make considered choices that are right for their circumstances.
Knowledge is power
We recently spoke to Victoria Mallinckrodt, Procurement Development and Financial Wellbeing lead at the World Economic Forum, who shared that: "Financial literacy is really important because it improves your financial stability and it also improves stock market participation… Research published this year found that a third of the financial literacy gap can be explained by a lack of confidence. Researchers are now calling for women to be more fearless."
Knowledge is power ─ especially when it comes to money. Women can't enjoy financial wellbeing without the tools and information they need to make informed decisions. This is where employers come in. By providing your people and their families with access to impartial financial tools, news and education, you can empower them to feel more confident in their personal finance decisions.
Will you help break the bias?