Monthly global money spotlights [April]
3 min read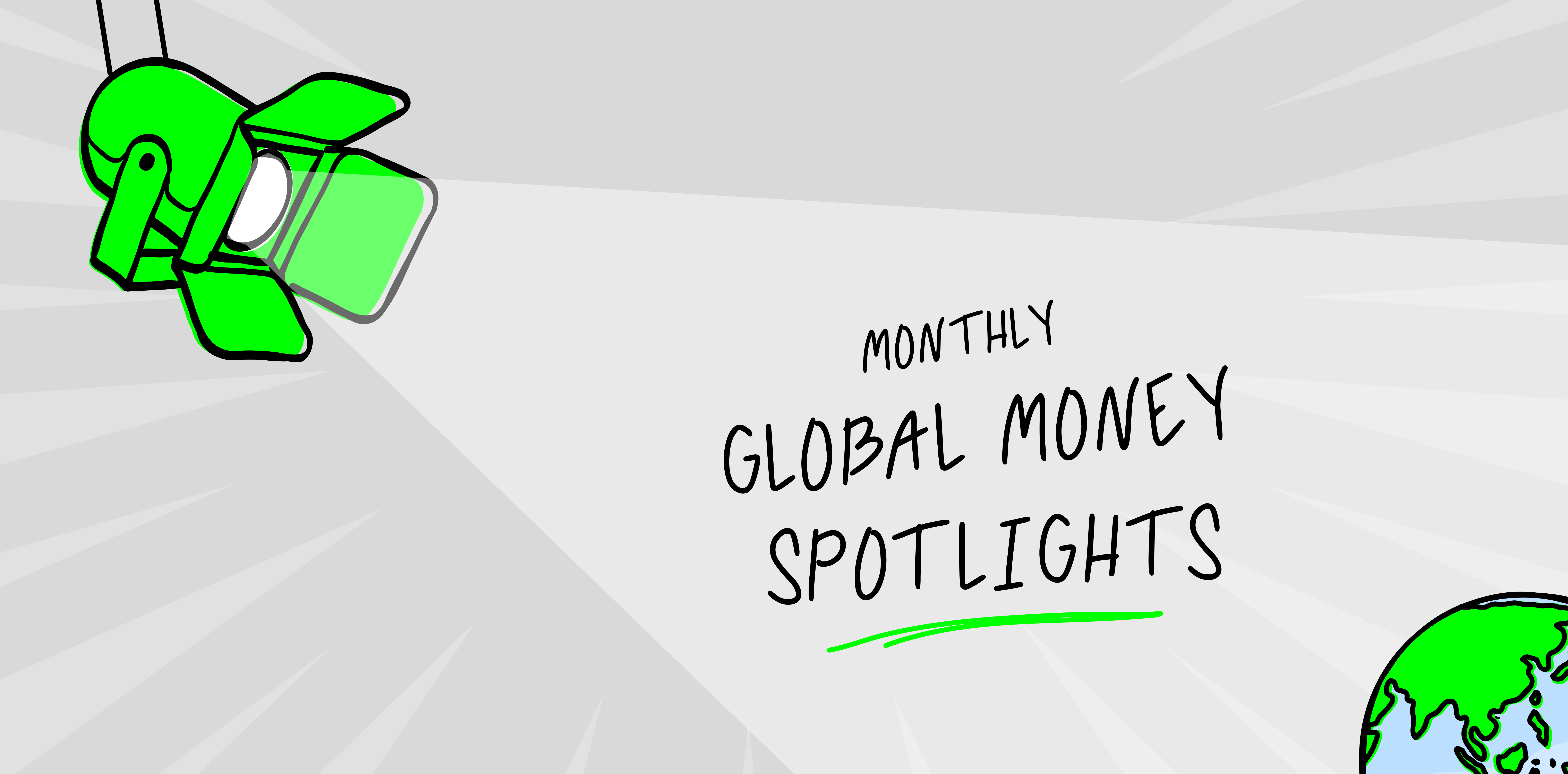 ---
In-house nudge writer Giorgia Rose shares what you missed from our live news feeds this past month. Here is her roundup of global financial trends from April 2023:
Savers getting better returns
With central banks around the world having repeatedly raised interest rates this past year, savers are benefitting from better returns on their cash savings accounts.
Plus, after the recent banking crisis in the United States and Europe, many banks have adjusted their offering bonuses to new and existing customers, urging them to keep money parked in their accounts.
Sounds like a great time to be a saver! But think before you rush to score these cash rewards.
Frequently switching or taking on multiple bank accounts may lower your credit score if you're taking on overdrafts, and this can impact mortgage applications. And although higher interest savings accounts can appear enticing after years of near-zero rates, the interest you'll earn will almost never beat the rate of inflation, so while your balance increases over time, its value will lose purchasing power.
Easy-access savings accounts are ideal for storing any money you'll need within the short- to medium-term, including what you'd need in case of an emergency or a sudden loss of income. If you're looking for long-term growth, you may decide to invest your capital.
nudge can teach you more about choosing the right bank account, interest rates, inflation, and investing.
ESG's reputation debated in the US
Environmental, social, and corporate governance (ESG) investing frameworks were a major point of contention in the US this month after several Republicans came forward arguing that socially and environmentally conscious investing sacrifices earnings for investors and public pension funds.
On the other side, PitchBook analyst Anikka Villegas says the idea that ESG requires sacrificing returns or breaching fiduciary duty is misinformed, and likely comes from people thinking ESG and impact investing are the same thing. In the past, some impact investors accepted below-market returns to achieve the goal of producing a positive, measurable social and environmental impact, whereas now, some studies show that ESG strategies improve returns.
However you feel about using ESG strategies in your own portfolio, the value or ESG-oriented assets under management is forecast to more than double in the United States to $10.5 trillion; rise 53% in Europe to $19.6 trillion; and more than triple in the Asia-Pacific region to $3.3 trillion in 2026.
nudge can teach you more about choosing investments and sustainable personal finances.
Substantial charitable contributions made after Ramadan
Many of the world's approximately 1.9 billion Muslims gave Zakat al-Fitr during the celebratory days of Eid al-Fitr in April. This is a set sum of money that is traditionally paid at the end of Ramadan to support the less fortunate.
The amount for Zakat al-Fitr varies depending on the region and the price of food. In most countries, it is equivalent to the cost of one meal or one kilogram of rice or wheat – for example, it was determined to be MAD 20 in Morrocco, GBP £5 in the UK, and AUD $13 in Australia. The amount is usually paid on behalf of every household member, including children and the elderly.
As well as this, Muslims are obliged to donate 2.5% of their total savings and wealth above a minimum amount each lunar year, and this applies to all disposable income, qualifying property, and other assets.
It's often the case that, when you give money and assets to charity, you can make your contributions go further with help from tax deductions.
nudge can teach you more about maximizing your charitable donations, tax efficiency, and Islamic finance.
Watch out for Giorgia's next installment, and find out the latest financial trends from May, in her monthly money global spotlights. Or get in touch and find out how to get your people full access to nudge.