Monthly global money spotlights [August]
2 min read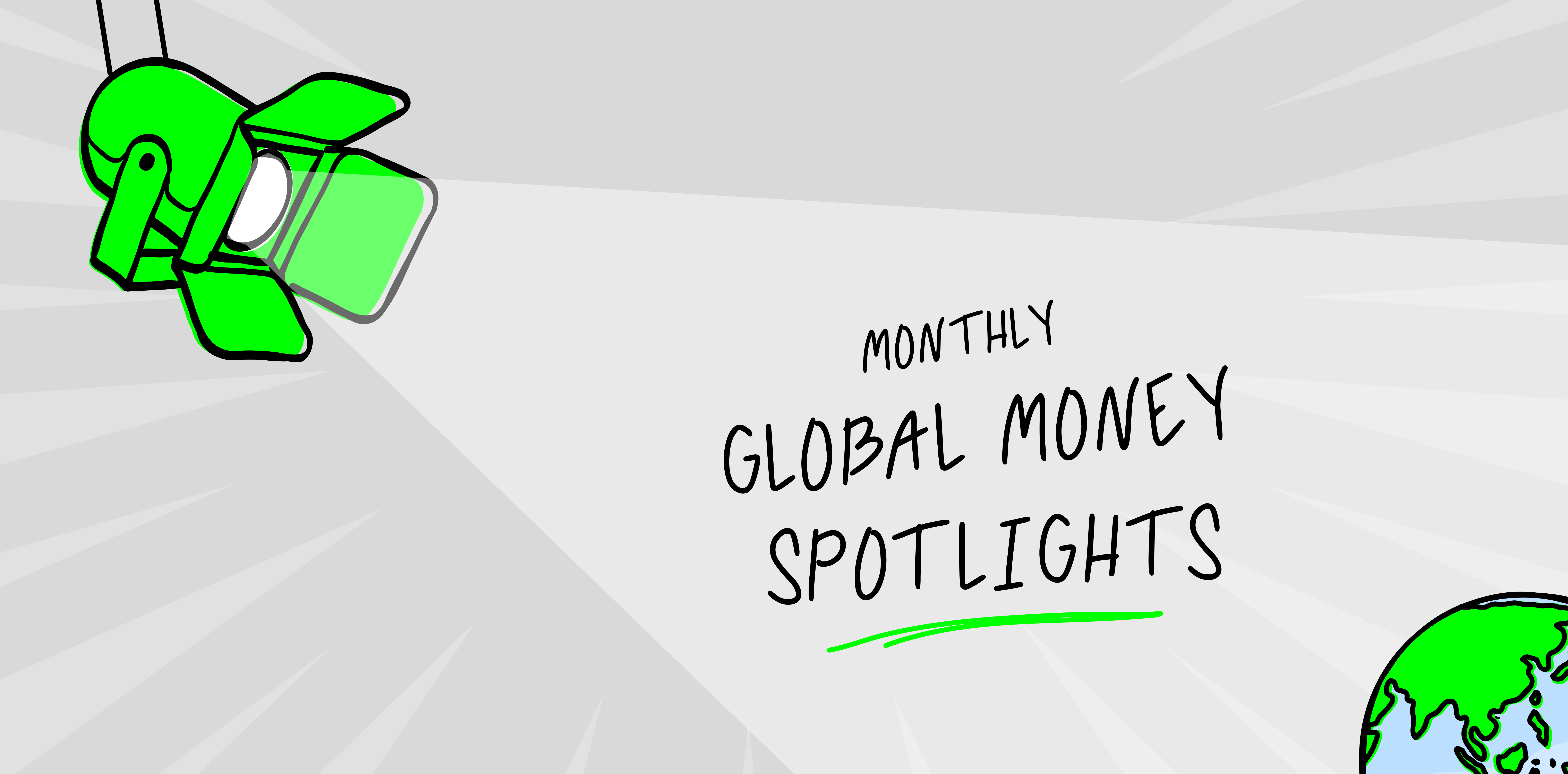 ---
In-house nudge writer Thomas Riggs shares what you missed from our live news feeds this past month. Here is his roundup of global financial trends from August 2023
Global financial literacy gender gap
An Allianz global survey highlighted the ongoing financial literacy gender gap across numerous countries, except Germany which had a higher proportion of women in the high financial literacy category versus men. The survey mentioned that "A larger share of women in Germany reported being the sole financial decision-maker in their household, which could boost the level of financial literacy".
Worryingly, the results evidenced how low financial literacy tends to be around the world: only 10% to 18% of the respondents have "high levels" of financial literacy, whereas those with "low" financial literacy are higher, from 20% to 32%.
Unsurprisingly, it found older generations have higher levels of financial literacy compared to younger generations.
nudge is here to help increase financial literacy for all.
Regulators clamp down on "finfluencers"
Regulators are cracking down on unqualified social media financial influencers to stop the spread of misinformation and the promotion of get-rich-quick schemes.
The Securities and Exchange Board of India has warned any so-called "finfluencer" claiming there is a guaranteed way to make money will be treated as fraudulent.
Meanwhile, the Financial Conduct Authority in the UK has announced proposals that would require firms to monitor the output of finfluencers they pay to promote products. It has partnered with 15 content creators to deliver financial guidance and increase engagement with younger people who are looking for authentic information around money matters.
It is likely we will see more countries worldwide ensure the safety of consumers by validating the advice of content creators.
nudge can help you spot reliable financial information.
Rice prices are at their highest level in almost 15 years
Rice prices have soared to their highest level since October 2008 as India banned some exports and dry weather in Thailand threatened production.
The Thai white rice 5% broken benchmark jumped to US$648, according to data from the Thai Rice Exporters Association.
India, the world's biggest rice exporter, banned shipments of non-basmati rice last month to maintain domestic prices. Meanwhile, low rainfall in Thailand's key growing region has led authorities to discourage planting to conserve water for households.
The price surge could increase costs for importers, leading to higher prices in stores.
nudge can help you save money on your supermarket shops.
Watch out for the next installment, and find out the latest financial trends from September, in the monthly money global spotlights. Or get in touch and find out how to get your people full access to nudge.