Monthly global money spotlights [July]
5 min read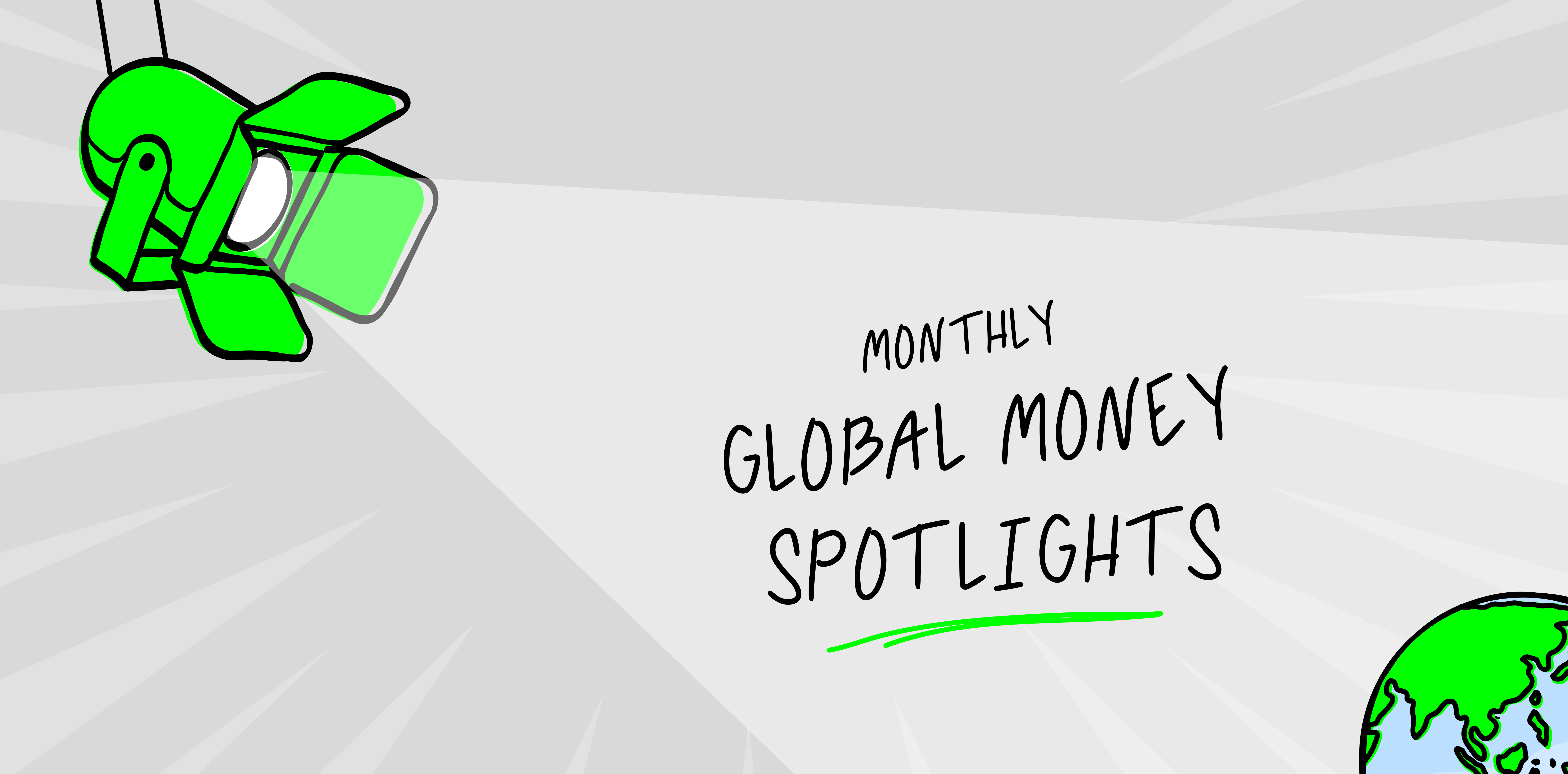 ---
In-house nudge writer Giorgia Rose shares what you missed from our live news feeds this past month. Here is her roundup of global financial trends from July 2023:
What dollar weakness means for markets
US inflation is cooling, causing the dollar to fall nearly 13% against a basket of currencies from last year's high. Due to its power in the global financial system, a wide range of assets look set to be affected.
Raw materials that are priced in dollars begin to be more affordable to foreign buyers when the dollar is weaker. Debt denominated in dollars in emerging markets also becomes easier to service.
Forex investors could use this news to their advantage by selling off dollars for higher-yielding currencies. According to data from Corpay, those who sold US dollars for Colombian pesos collected 25% so far this year, and those who traded dollars for Polish zloty profited 13%.
nudge can teach you more about currency trading.
Consumers are delaying purchasing new homes
About 13% of consumers across 10 countries delayed a new home purchase in the past year, according to insights from Kantar's latest community report.
More than one third of consumers have moved since 2019, and an additional 22% say they plan to move in the next year, with 77% saying they'll finance their purchase with a mortgage.
The International Monetary Fund has said that, over the past year or so, interest rates have risen by an average of four percentage points across major economies, making mortgages more expensive. This could have had an influence on the decision by many consumers to delay a home purchase.
nudge can teach you more about how interest rates affect the housing market.
Emerging market equity inflows overtake developed market funds
The potential long-term benefit of a diversified portfolio has been highlighted by a surge of investment into emerging market equity funds.
Emerging markets saw $30.55 billion of inflow investment in the first half of the year compared with outflows of $88.65 billion from developed equity funds, according to Refinitiv Lipper data.
In addition, the Institute of International Finance revealed foreign investors have poured $22 billion into emerging markets portfolios in June alone.
Investing in emerging markets is one way to diversify a portfolio, which can help reduce risk by spreading your investments so you are not exposed to one asset class.
nudge can teach you more about diversifying your investments and savings.