Monthly global money spotlights [June]
3 min read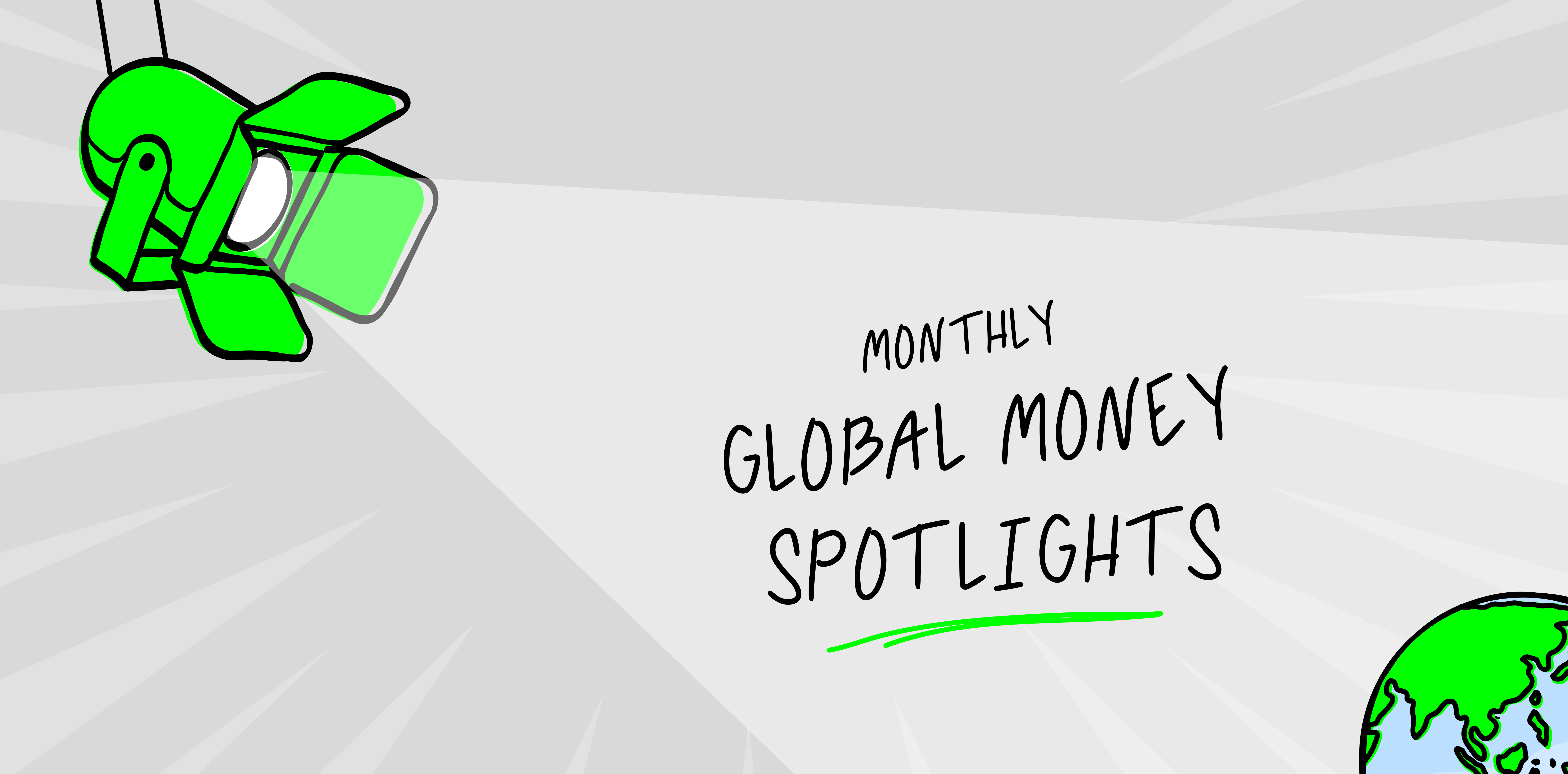 ---
In-house nudge writer Giorgia Rose shares what you missed from our live news feeds this past month. Here is her roundup of global financial trends from June 2023:
AI tech stocks in trouble
Fear of missing out pushed retail investors in droves into the tech rally driven by artificial intelligence gains earlier this year. But the hype may soon be over, as the market saw its biggest outflows in 10 weeks in June.
In a sign that the 'baby bubble' could be bursting, investors sold off $2bn in tech shares in the week leading up to June 21.
After the success of ChatGPT earlier this year, tech firms linked to the AI craze saw their stock prices soar; up 64% from the start of the year, compared to just a 3% increase across the rest of the S&P 500.
However, the investor exit demonstrates how not to be overconfident in the continued growth of any one stock or sector rather than broad investments, such as index funds, like the S&P 500 or DAX.
nudge can teach you more about AI and your finances, how to choose investments, and how to assess the performance of your investments.
Recession in the EU could impact U.S. and beyond
The eurozone slipped into a recession in the first quarter of the year and the effects could impact U.S. and global economies.
The U.S., the world's biggest economy, has felt repercussions from European financial trouble in recent history. When the continent fell into debt in 2012, U.S. policymakers noted that the situation weighed on public confidence and caused restrained household and business spending.
While Europe's current situation is not close to a crisis of that scale, the U.S. does frequently trade goods with Europe and lends to and borrows from Europe and European financial institutions. Exchange rates between the euro and the U.S. dollar also influence U.S. inflation and this can have ripple effects globally.
nudge can teach you more about exchange rates and how a recession could affect your money.
Focus on Japan: Nikkei 225 index hit a 30-year high, but yen hit lows against the euro and dollar
The Nikkei 225 hit its highest level for 33 years in June as investor sentiment continues its positivity.
After 10 weeks of consecutive gains, the index of Japan's 225 biggest listed companies has risen 28.4% so far this year, and 11.5% in the past month alone. Meanwhile, the equivalent US index, the S&P 500, climbed comparatively less this year at 14.44% and 5.7% in the last month.
Some international investors are optimistic about this Japanese stock market momentum. Billionaire investor Warren Buffett's Berkshire Hathaway has increased its exposure to Japanese stocks and The Bank of America has identified purchases of Japanese equities as one of the most crowded trades of the past month.
At the same time, however, the Japanese yen hit a 15-year low against the euro and a seven-month low against the dollar in late June, sparking speculation that Japan will intervene to buy the currency and prevent further losses.
nudge can teach you more about stock markets and currency trading.
Watch out for Giorgia's next installment, and find out the latest financial trends from July, in her monthly money global spotlights. Or get in touch and find out how to get your people full access to nudge.