Monthly global money spotlights [May]
3 min read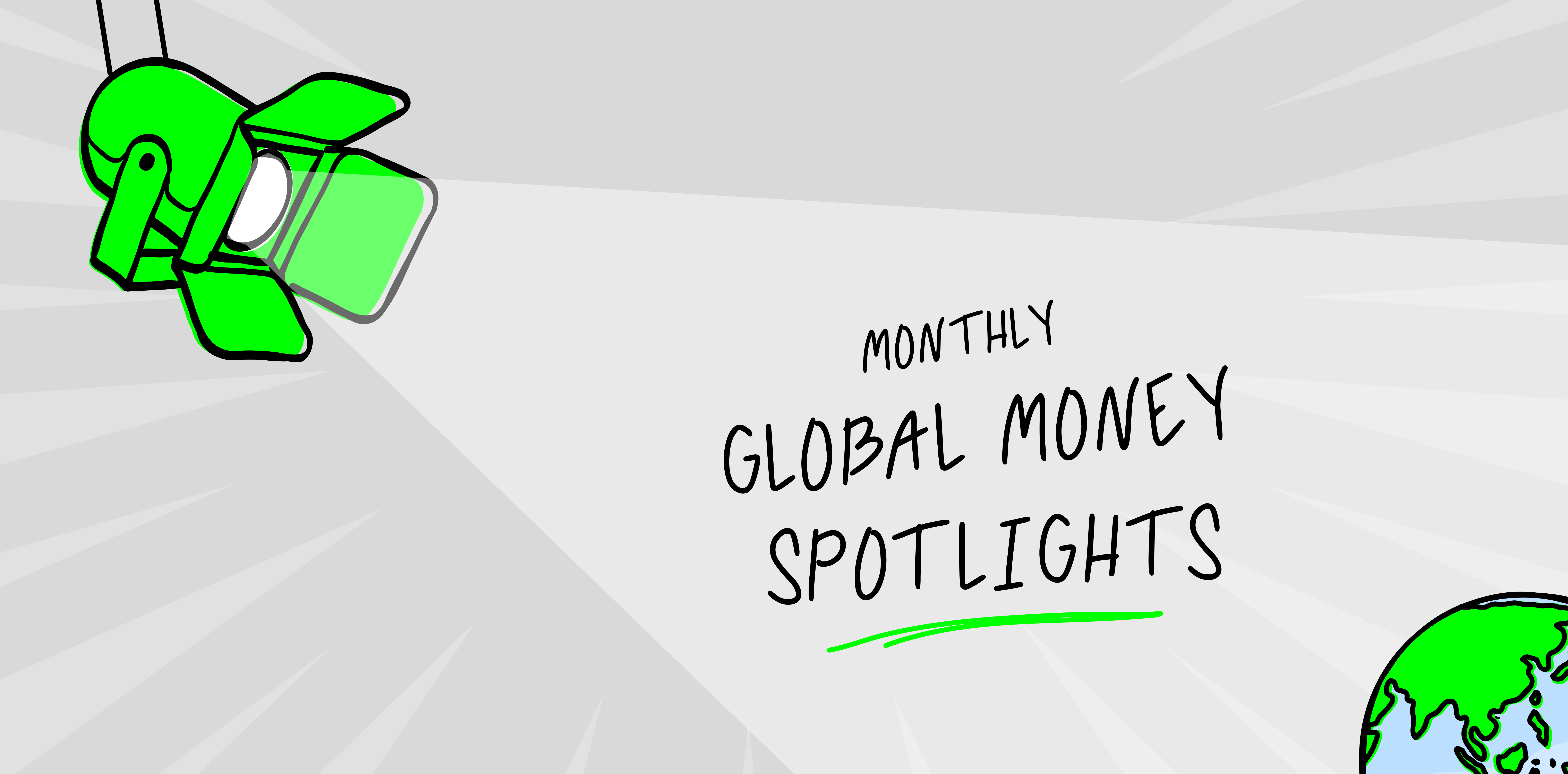 ---
In-house nudge writer Giorgia Rose shares what you missed from our live news feeds this past month. Here is her roundup of global financial trends from May 2023:
China makes moves to popularize its digital currency
We're already using digital payments for many of our daily transactions – so are government-backed digital currencies (CBDCs) the logical next step? 11 countries have already launched CBDCs, and China is a key player, having made huge strides in popularizing the digital yuan (e-CNY).
In May, public sector workers in the city of Changshu, Jiangsu province, were paid fully in the e-CNY, and the currency is now available in 26 cities across 17 provinces and accepted in more than 5.6 million shops.
However, there are concerns because CBDCs could give the government too much control of people's financial activities.
nudge can teach you more about digital currencies around the world and the future of payments.
Elections spook market
Two elections 4000 miles apart shook the markets in May.
Turkey's presidential race pushed the value of the Turkish lira to a new low in May, now standing at 20.4TL to US$1 after long-time President Recep Tayyip Erdoğan won the vote.
Erdoğan is famous for his unorthodox financial policy decisions, particularly when he ordered Turkey's central bank to slash interest rates to combat rising inflation. This move was the direct opposite of what other central banks did, and as a result, inflation surged to 85% in October 2022 before falling to 44% last month.
Meanwhile, in Thailand, eight pro-democracy parties formed a coalition to win the national election, causing investors to worry about the potential for political uncertainty.
Foreign investors sold US$505 million worth of the nation's bonds and stocks in the days following the May 14 election. The Thai baht has dipped to a two-month low, losing 2% against the US dollar, and the main stock index is poised for a 3% drop, the biggest since June 2022.
nudge can teach you more about currency trading and how to build an investment portfolio amid market volatility and political instability.
Sales of electric vehicles soaring in 2023
Global demand for battery-powered vehicles continues to grow, and nearly one in five cars sold this year will be electric according to the International Energy Agency (IEA).
Electric vehicle (EV) sales passed the 10 million mark in 2022 and look set to hit 14 million for the current year as increased competition has made EVs more affordable.
Looking further ahead, the IEA predicts that, by 2030, 35% of all cars sold will be EVs.
nudge can help you consider whether switching to an EV is the right decision for you.
Watch out for Giorgia's next installment, and find out the latest financial trends from June, in her monthly money global spotlights. Or get in touch and find out how to get your people full access to nudge.