Monthly global money spotlights [October]
2 min read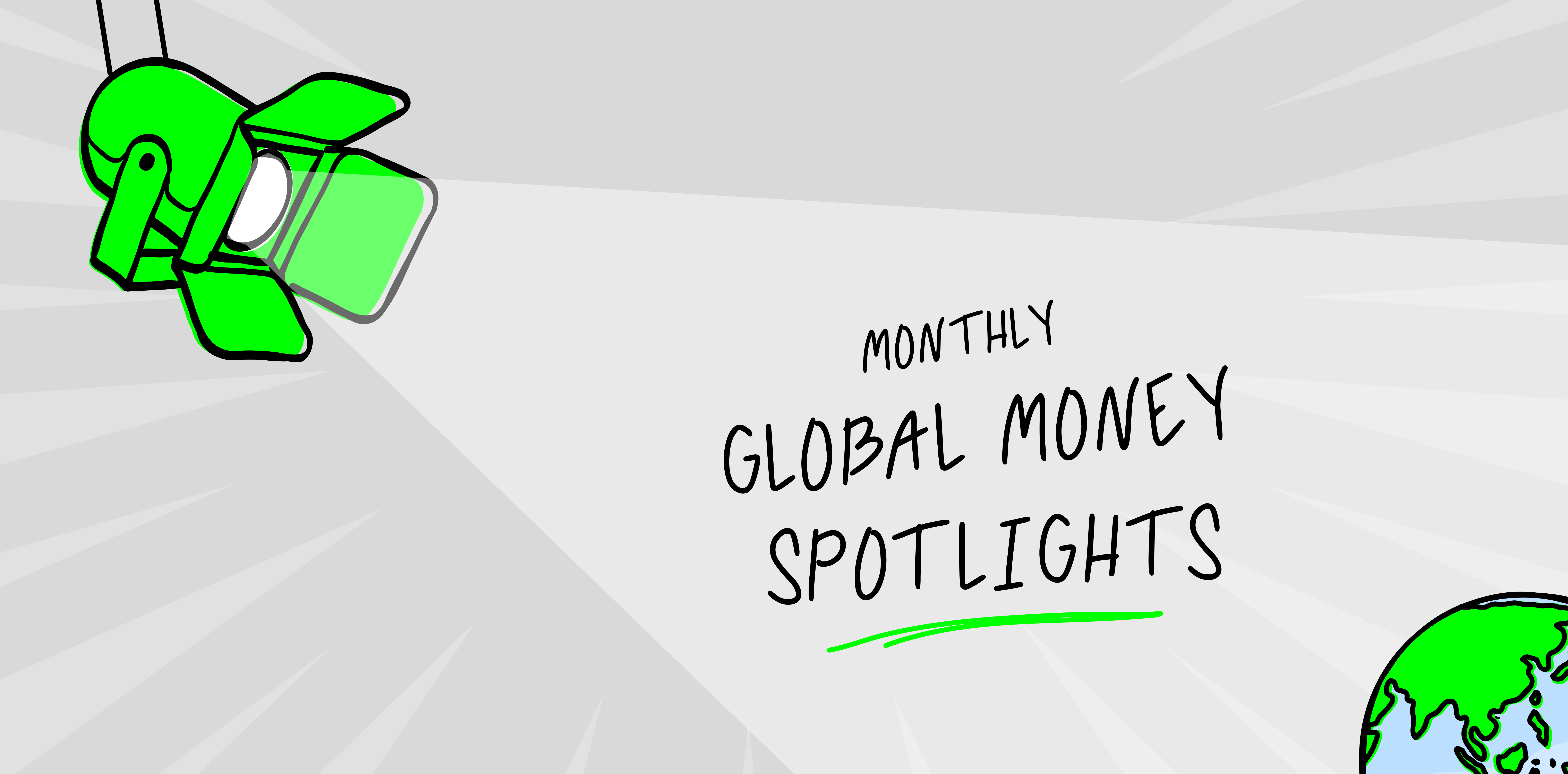 ---
In-house nudge writer Giorgia Rose shares what you missed from our live news feeds this past month. Here is her roundup of global financial trends from October 2023
Social media budgeting trend could leave your cash at risk
Insurers have warned about the risks around a social media budgeting hack that has gained popularity.
The trend for "cash stuffing" – putting cash for certain expenses into different envelopes – has led people to keep more cash at home.
However, some insurers limit the amount you can claim if your notes and coins are lost or stolen, so it's important to ensure your cash is covered.
Also, keeping funds in cash rather than in a savings account means your money won't earn any interest, which means it will lose value as inflation rises.
Check out our budgeting guide to help you take control of your finances.
nudge can run you through finding the best budgeting method for your needs.
Oil prices soar after Israel attack
The price of West Texas Intermediate, the U.S. oil benchmark, rose $2.50 per barrel to $85.30 two days after Hamas's attack on Israel.
Meanwhile, the global benchmark Brent crude jumped $2.25 per barrel to $86.58 amid concerns the conflict could disrupt output from the Middle East.
Israel and the Palestinian territories are not oil producers, but the Middle Eastern region accounts for almost a third of global supply.
If there is a cut to oil production, the cost of transporting goods and the powering of machinery will be impacted.
nudge will tell you when and how world events affect your finances.
U.S. bond market on three-year run of losses
Losses in the U.S. bond market over the past three years are the worst since records began, according to strategists at Bank of America Corporation.
The price on the 10-year Treasury bond, a key benchmark for borrowing costs across many areas of the economy, has tumbled, causing its yield to soar to its highest level in 16 years. When the Treasury yield rises, this can tighten the broader market, affecting everything from overdrafts to car loans.
Meanwhile, central banks in Brazil, China, Japan, and Saudi Arabia have halted their US bond purchases, and in some cases, have started selling instead.
nudge explains what bonds are, how interest rates affect their yields and why investors buy them.
Watch out for the next installment, and find out the latest financial trends from November, in the monthly money global spotlights. Or get in touch and find out how to get your people full access to nudge.