Representation data with David Whitfield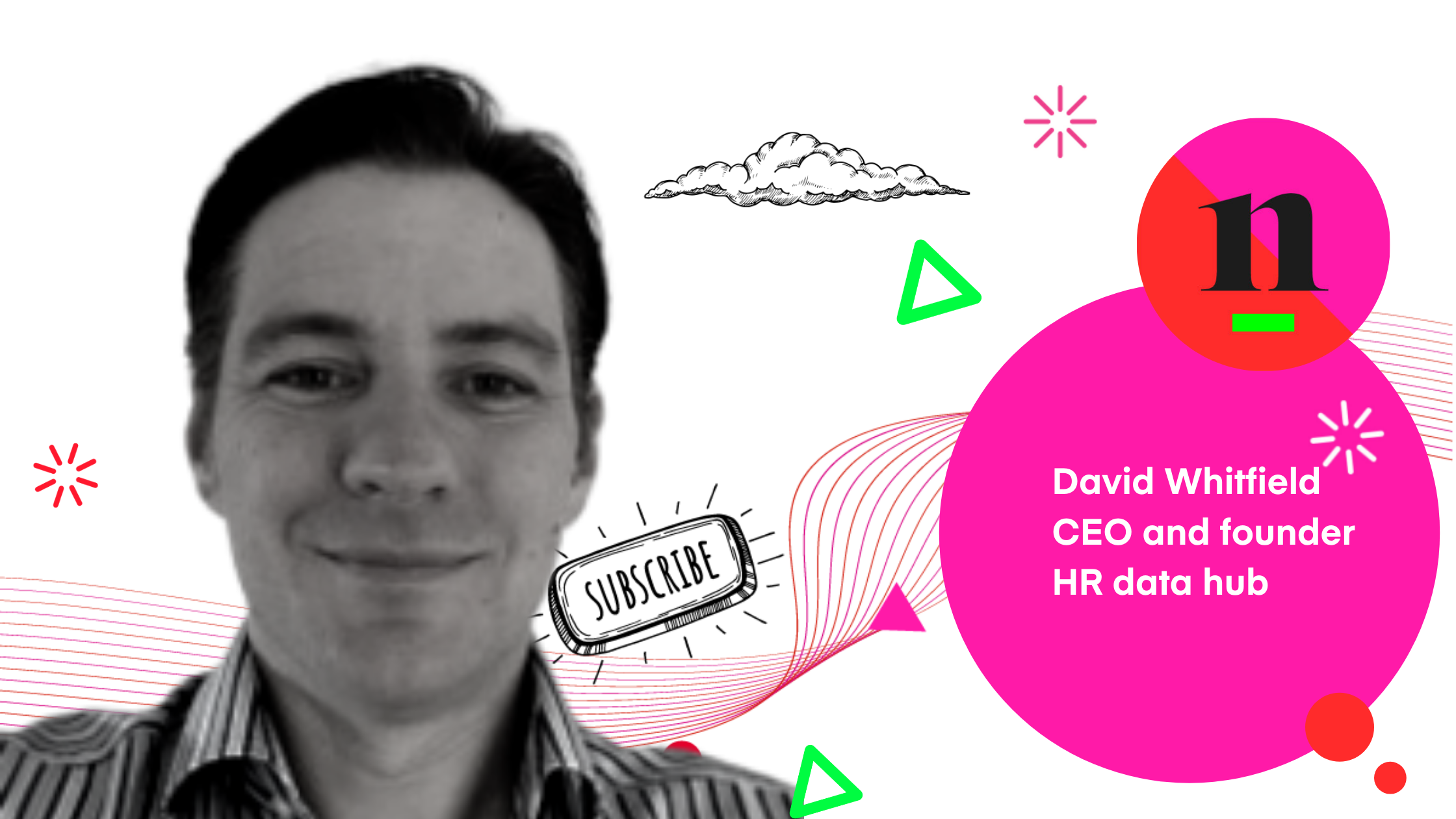 ---
We heard from four influential thought-leaders in our recent event, 'How can employers drive financial inclusion'. Each speaker's story needed to be shared with space to breathe, so we've released each piece individually.
We're ending our speaker series on a high with our final expert, David Whitfield - CEO and founder of HR data hub - on representation matters at every level.
20 years experience in the world of HR and reward, David saw a gap in the market for richer, more robust, more valuable benchmark data. HR data hub is revolutionizing the way organizations share and access bench marking data across all areas of HR. Including diversity, ethnicity, and gender pay gap data.
Here are the key insights from David's session, in his words:
"I'm going to look at the ethnicity pay gap and HR Data Hub has done a huge amount of research in this area, over the last year and a half. It does just apply to the UK at the moment. We are a complete bench marking platform, covering all areas, as well as, reward, diversity and inclusion, etc. We're supported by an amazing community that comes together to provide us with data and insights. We can provide real evidence back to companies and to the government to influence change. HR Data Hub is currently trying to help 350 organizations change the way they collect data and make an impact with it.
What happens when the data source is flawed?
The commission on race and ethnic disparities, they did their report, a couple of months ago. It reported, little to no, pay gap for ethnic minorities in the UK. They said it was 2.3%. But the data source was flawed, and was very concerning to us. It's almost a job done. They found no issue around financial inclusion in ethnicity. The report said ethnic groups are being paid the same broadly as everybody else, which again, is extremely worrying.
The real UK ethnicity pay gap
We found a very different median ethnicity pay gap by looking at a sample taken from our platform that represents 228 companies. And these are very big companies, so the data points are in the millions. What this sample tells us is it's actually 12%. That's the actual pay gap for ethnicity in the UK.
Representation matters at every level
From the companies that we've seen, the gap differs by sector. This creates a wealth gap between the different protected characteristics of ethnicity. And that's why representation at every level matters. So what we get is, a lot of companies think they've got brilliant representation, that it's in line with the UK census 14%. Broadly, that's right for a lot of companies, and it's great to get the representation overall. But it matters at every level.
We took a sample of 90k employees and segmented by pay levels and ethnic minority. Shockingly, 70% sat at the minimum or living wage. And as we go up the pay scale, very few individuals within those groups hit above 50k. Which is very concerning for us in terms of levels of representation in the companies, where individuals get the right level of financial independence.
What are other companies doing in terms of frequency?
We looked at three years of pay gap history, and at the frequency of measures used by companies that have managed to close that gap over that three year period. When it comes to ethnicity data collection analysis, putting in place actions at work, is the most important step companies are taking right now to try and address the ethnicity pay gap. We've got an ethnicity pay gap database on our platform of 120 companies who self-reported in the UK.
Employers are stepping up financial wellbeing benefits
We also did a survey asking 156 companies what their focus is for this year, and what they've done through Covid. One of the survey questions was on financial benefits. The results showed employers have really started to step up and enhance a lot of the benefits that they've got around financial wellbeing and are now looking to implement them, which is great.
There's still a lot to be done
From our perspective, the acknowledgement of companies around financial wellbeing is so much better than it was when I was in the corporate world some five years ago. In particular, looking at financial wellbeing platforms and advice as well. But there's still a lot to be done, some companies are not really seeing the light in terms of the impact that financial benefits can have on inclusion.
In summary, we have seen UK ethnic minorities are underpaid by 12% less in the UK, and they're likely to be in a lower paid role. This is just looking at one characteristic, once you start overlaying gender and disability or sexual orientation, these numbers tend to get a lot worse, from the research that we've done.
How to create focus?
We get asked a lot, what can we do to fix the data journey? We saw the events of last year with George Floyd, there was lots of just stuff going on. But there wasn't a lot of focus. We advocate that companies actually create the right business case to get the commitment from their board then:
build trust within their organization
define what data to collect,
start collecting information (I'd go far beyond ethnicity)
try to get information across all of the different protected characteristics
then you can start doing the analysis
set the targets and create the action plan that matters most for closing those gaps
track the progress
celebrate the successes and challenges - be open and honest with your colleagues."
We hope you found this speaker series interesting, watch out for our Global financial wellbeing forum write-up with insights from Wade Davis, Former NFL player, public speaker and VP of Inclusion Strategy for Product at Netflix. And Victoria Mallinckrodt, Procurement Development Lead at World Economic Forum.

You can find a recording of webinar 'How can employers drive financial inclusion?' and hear more from David and all our sensational financial wellbeing, diversity and inclusion thought leaders.