"When I grow up, I want to buy a casino" - Financial education for young people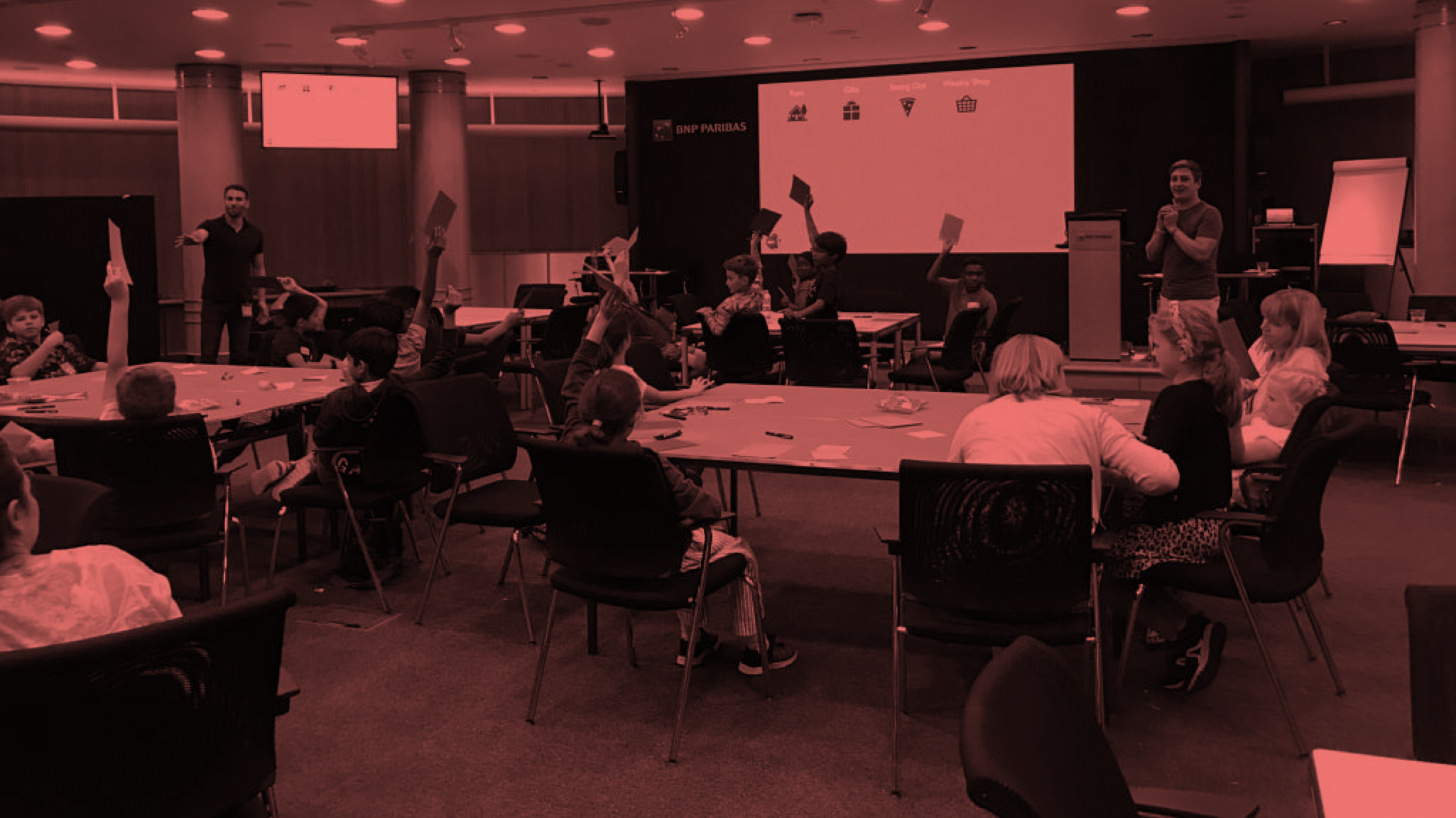 ---
A significant portion of the UK population are facing big challenges with money management. Recent research has found 8.3m people are over-indebted, 10.7m people don't save and 11.5m people have less than £100 in savings to fall back on[1]. And for young people it's no different; 53% of 22-29 year olds have no savings at all[2] and 71% of young people say they are concerned about money[3].
Financial education is vitally important for every age group and there is mounting evidence that we need to do better, earlier.
So what is being done to ensure children have a brighter financial future?
In short, not enough.
Financial education is not being given enough time in the classroom and although young people are asking for it, it's not being taught in the right context and it's not being delivered frequently enough.  82% of young people want to learn more about money and finance in school and 48% of students have not had access to financial education within the last month[4]. Meanwhile, at home most parents don't talk to their kids about money because they don't feel confident sharing personal finance lessons with them, yet ages 8 - 14 are critical times in the development of children's financial behaviour. During these years, they form habits on saving and spending that can last well into the future.
At nudge, we deliver financial education workshops for children age 8 and above, helping them understand the importance of goal setting, the purpose of saving, where they can keep their money, the different ways they can spend it and how to budget. For 16-18 year olds, we look at student loans, employment, pay-slips, tax, tax codes and the difference between gross and net pay.
Schools have been great in taking up the workshops, as have employers who are making the most of 'Bring Your Children to Work' days and other family day initiatives.  And the observations have been fascinating.
We typically start the workshops with an ice-breaker asking children what they last spent their money on, and for the 12 year olds that come into the workshop with a Frappuccino from their local coffee shop (more than you'd expect), they don't have to cast their minds back that far! 
Another great way to get children engaged with the workshops is by asking them about their long-term financial goals and some of the responses are brilliant. They range from filling their piggy bank to buying a casino, and from going to Disneyland to buying a house!
When presenting the kids with a number of different financial priorities, more than you might expect rate gaming as more important than rent; while gifts and pets are often a 'need' rather than a 'want' for the fashion conscience and animal loving younger generation. Electricity sometimes ranks as important too!
And if none of this is a surprise, what perhaps might be, is the ability for school children to retain and apply very important financial concepts.  After being given different scenarios ("Ahmed is saving for a holiday in 1 years' time", "Zara is saving for a deposit for a house and won't touch the money for at least 5 years") children as young as 8 and 9 are able to explain when a current account is most appropriate or when a fixed rate account or ISA may be the way to go.
I recall at the end of one workshop, well after the presentation slides had come down, a 10-year-old telling me that he wanted to set up his premium bond account as soon as possible.  Perhaps a smarter gamble than setting up a casino!
What's the lesson?  Kids are fascinated by money, eager to understand it and have a great capacity to learn about it and start applying important principles, whether it's how best to use their pocket money or when helping mum and dad plan the family holiday.
71% of young people may say they are concerned about money now but that doesn't have to be the case.
If you're interested to find out more about how we bring the world of personal finance to life for adults and children alike, click here to get in touch.
[1] Executive Summary of the Listening Document, Money and Pensions Service
[2] How well are you doing compared with other young people, Office for National Statistics
[3] Young people borrowing and worrying – but too few seek advice, Money Advice Trust
[4] The London Institute of Banking and Finance Young Persons' Money Index 2019