Facebook, Mercer and nudge talk all things financial wellbeing in Ireland
Webinars
As the COVID-19 emergency takes its toll, financial wellbeing has understandably become an even more significant concern for many Irish employees. As employers, it's time we recognise the impact of financial stress on productivity and employee engagement, and most importantly take action.

In this webinar with Facebook, Mercer and nudge you will hear how the financial wellbeing landscape in Ireland is evolving in light of recent events, why financial wellbeing should be the foundation of your wellbeing strategy and next steps and real-life examples to create your financial wellbeing programme.
WATCH NOW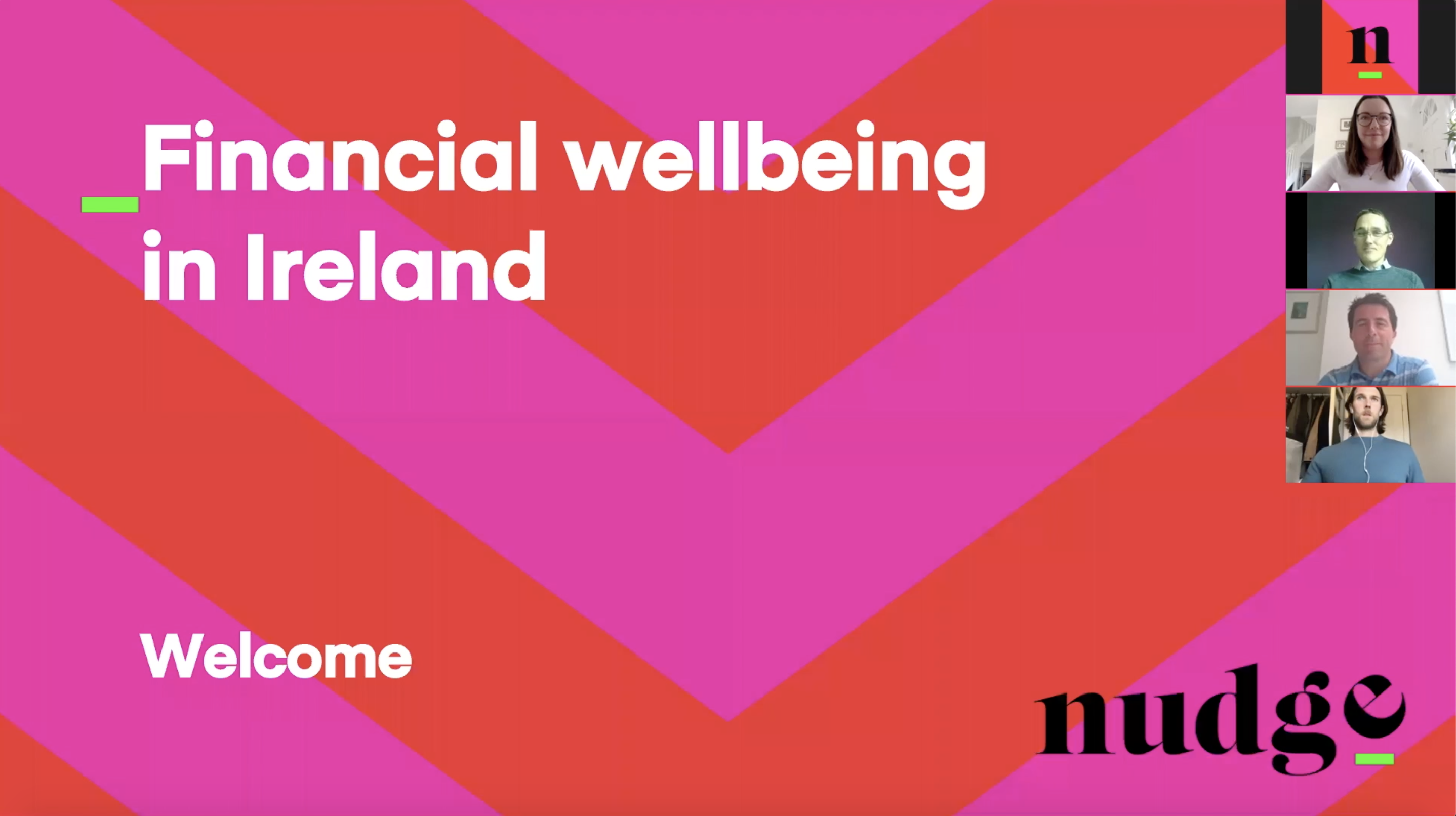 Watch webinar
Fill out the form to learn more about the current financial wellbeing landscape in Ireland.