Customer engagement like never before
Build customer engagement
Want to give your customers a richer experience with your company? Help them better understand the world of money, and your products or services. Your five-star ratings will sky-rocket.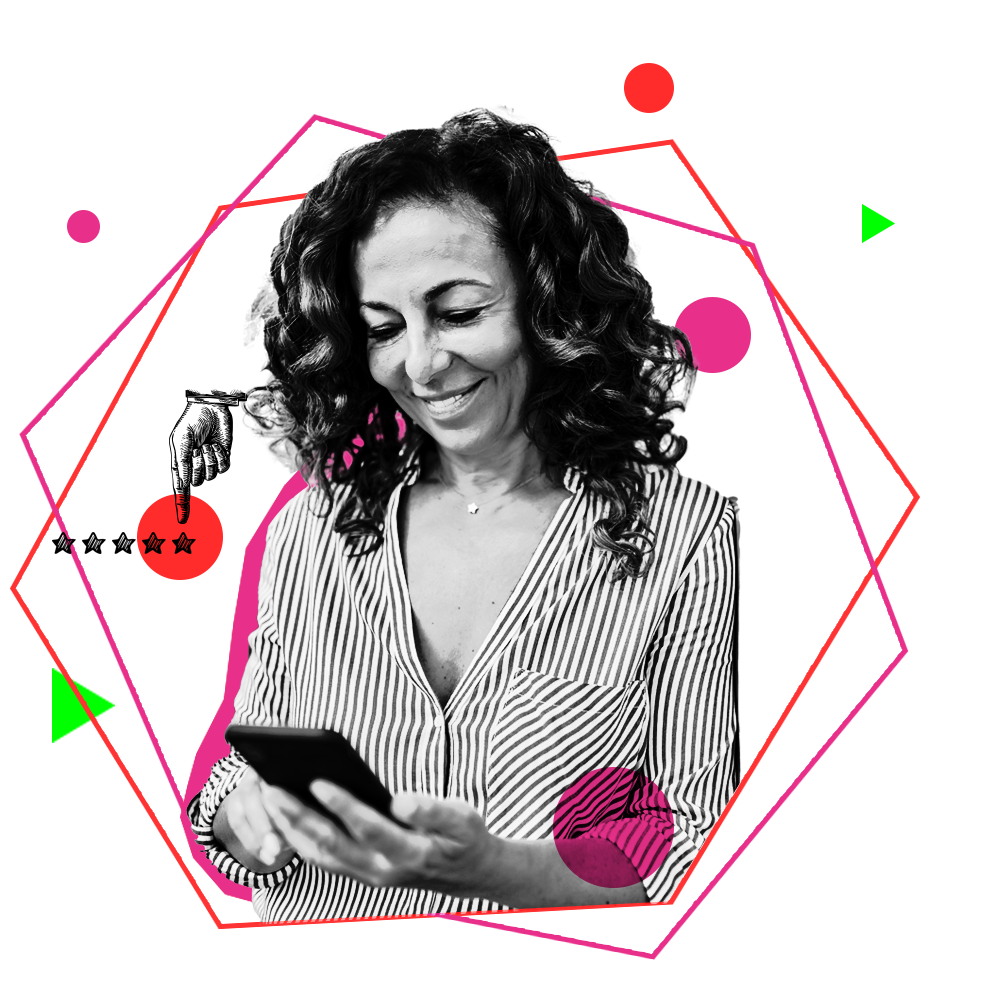 nudge is the world's leading financial wellbeing platform that integrates news, data and behavioural psychology. nudge gives your customers personalised financial education, timely unbiased prompts and tools to help them plot a path to prosperity.
Unique posts and articles
To guarantee independence, engagement and the highest standards, all of our content is crafted by our team of global editors. Giving your customer the very best reader experience.
nudge works for you
nudge gives you the flexibility to create your own content and personalise it to each of your customers. Truly a blank canvas to position your products and services.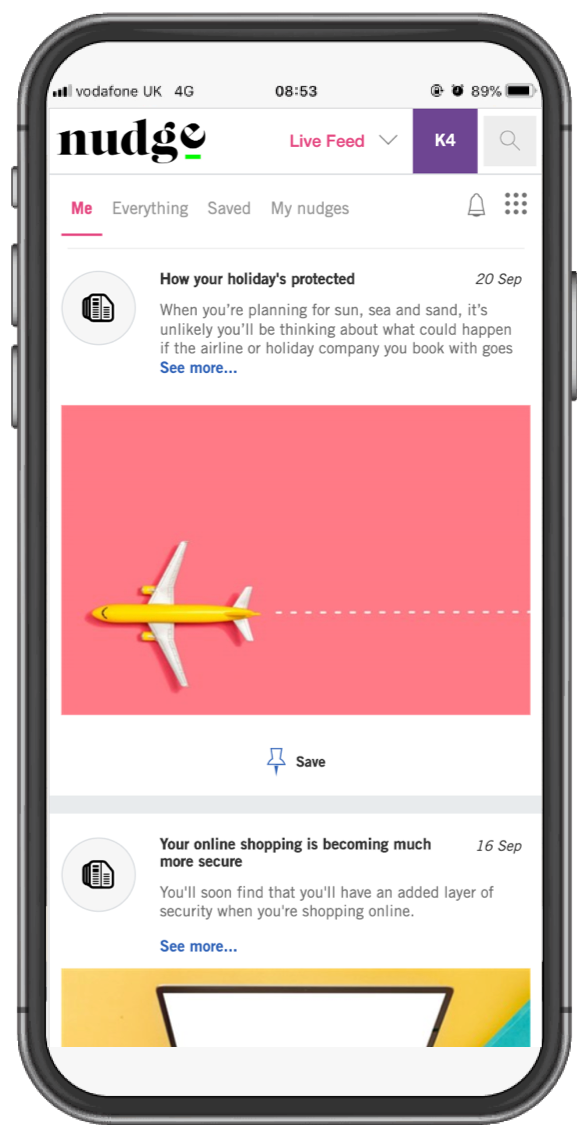 The halo effect
nudge is 100% unbiased, ethical solution – your brand will benefit from our reputation and ethos. There is zero conflict of interest. We always act in your customers' best interest.
Market-leading tech
nudge has a familiar, friendly interface making it easy to use on any device, And your customers can choose a preferred communication, be it: text, email or WhatsApp.
Our "nudgenomics" analytics suite tells you what areas of personal finance really matter to your customers, so you can make evidence-based decisions on the future of your retention strategy.
Client success stories