Give your employees
the benefit of nudge
Recent studies have found that many employees – regardless of how
much money they make – struggle with planning their financial lives. This leads to stress, distraction and dysfunction that damages both the individual and the business.
As an employer you're in a unique position to turn this around to improve your employee's financial wellbeing. And your own bottom line.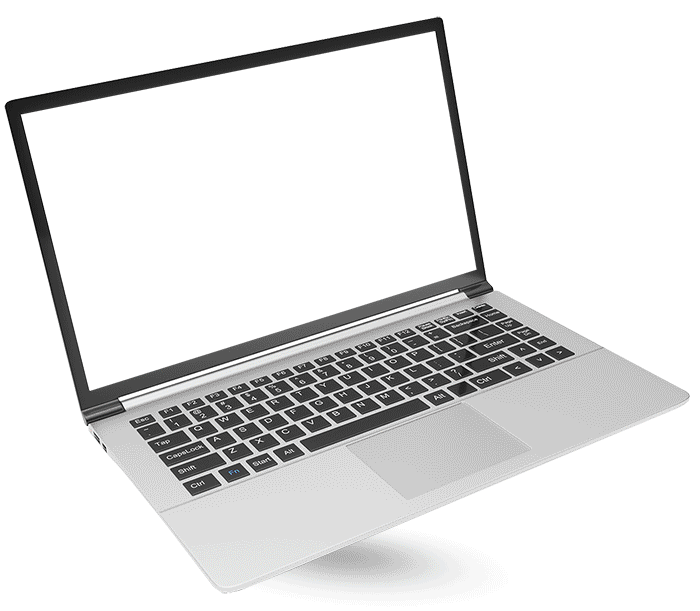 Control costs
By helping your employees get control of their money and make more of it, you effectively give them a raise at marginal cost.
Positive business returns
nudge helps reduce stress and anxiety and increase happiness. This reduces absenteeism and stress-related illness, and increases engagement, loyalty and productivity.
Reduce risk
Financially literate employees will make better business decisions for your company.
Conserve HR resources
nudge can help you communicate highly technical matters in an easy way – saving HR the job of doing it.
Unlike every other solution on the market nudge is totally transparent. And 100% free of product or provider bias. But, for HR, there's a lot more to it than that.
OUR SOLUTIONS
What's so good
about nudge?
Quality personal finance content
Our global content editors deliver the best content out there – improving the financial wellbeing of your employees.
Easy integration
nudge will integrate with your existing HR, benefits and employee communication platforms. So your users get a friction-free, optimally engaged experience. And you get critical MI.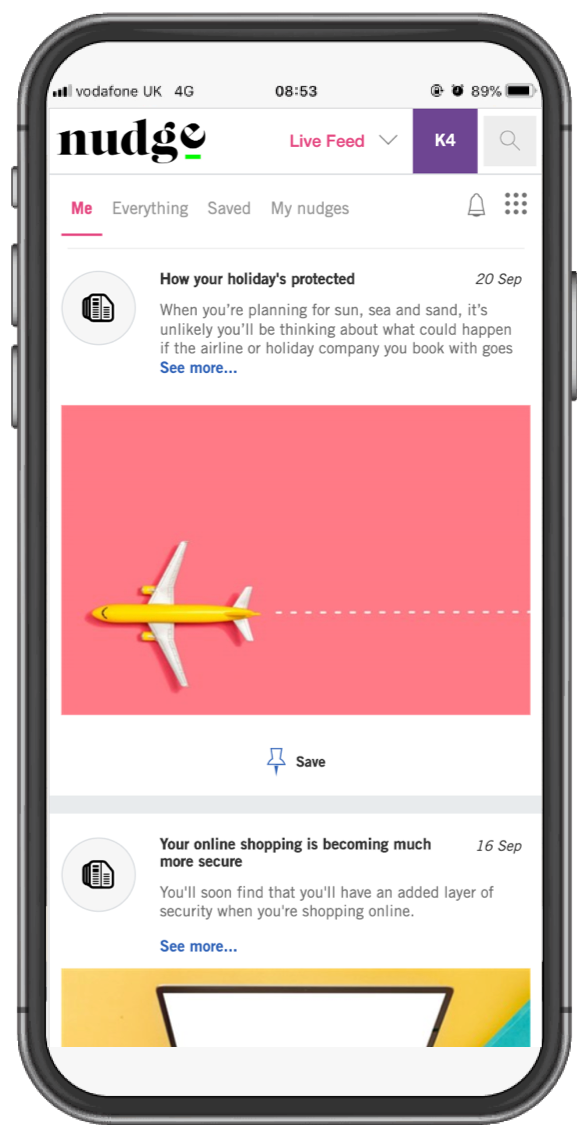 Promote your reward package
Your organisation will have a unique package of rewards, benefits and wellbeing services. nudge gives you the flexibility to create your own content and use our solution to promote it.
Understand and improve
Our "nudgenomics" analytics suite tells you what areas of personal finance really matter to your people, so you can make evidence based decisions on the future of your reward strategy.
No matter how good it is, technology alone won't improve people's financial wellbeing if they don't value, understand and engage with it. That's why we provide extensive support to help your employees get to know nudge and all the ways it can help them.
nudge your people to get to know nudge
Communication packages
We have communication packages that can be tailored to suit your needs whether you're launching nudge or already up and running.
Workshops
We'll come to your workplace to help your people explore nudge and some of the more tricky personal finance topics. Ask us anything.
Accurate feedback and reporting
Our "nudgenomics" analytics suite will help you determine the impact of communications and workshops, so you know exactly what you need to do to increase adoption.
WHY CLIENTS LOVE NUDGE
30 days on us!
Need a little nudge to make your mind up?
nudge sounds great in theory. In practice it's even more impressive. Explore how our market leading combination of news, intelligent tools and nudges could make a real difference in your organisation. Please leave your details below and start looking forward to your free 30-day trial.
nudge by name, nudge by nature
The nudge solution uses insights from behavioural psychology – nudge theory – to increase the likelihood of positive outcomes for our users.
It's about how and when you present options – delivering the right content to the right person at the right time – for all the right reasons.
So they can make the right decisions and improve their financial wellbeing.
Brighter financial futures for everyone, everywhere
nudge uses simple, relevant, timely education to help people understand complex financial matters.
nudge helps people take simple proactive actions to increase their wealth, avoid financial problems and make managing money simple and stress-free (sometimes even a pleasure).
nudge helps people achieve financial wellbeing and happiness.