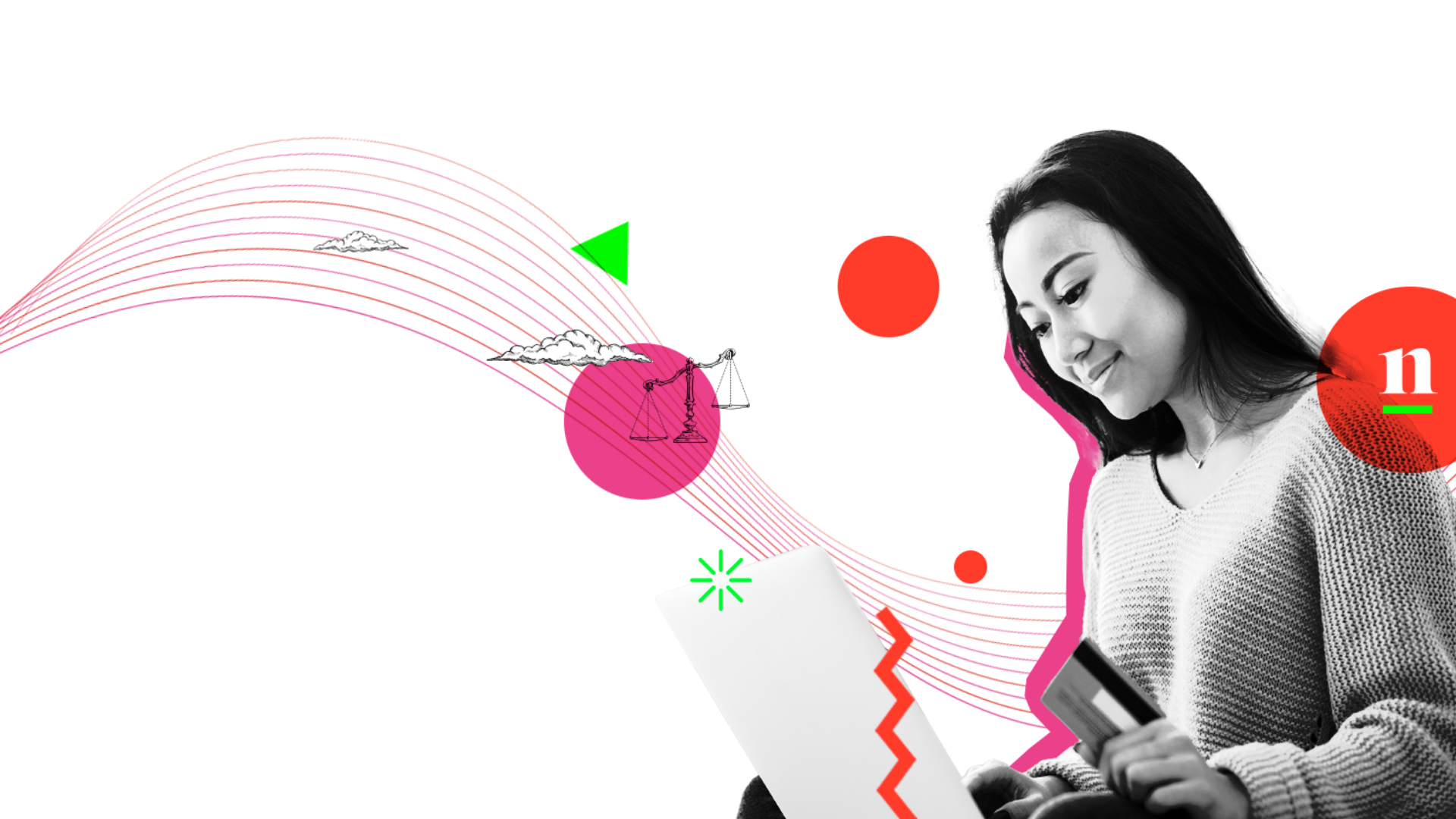 Please read these "Terms and Conditions" which govern your use of the website [www.nudge-global.com] and all pages within it ("Website"). By accessing this Website, you accept and agree to be bound by these Terms and Conditions. This Website is owned and operated by Nudge Global Limited ("we", "us", "our").
These Terms and Conditions were last updated on May 2019.
1. Website Access and Use
1.1 The copyright in all material on this Website ("Content") is owned by us or our licensors and must not be reproduced in whole or in part on any medium without our prior written permission.
1.2 Users of this Website may display Content on a computer screen, and print copies of individual pages of the Website on paper for personal non-commercial uses only or for internal distribution amongst staff within a company with a view to offering all or part of the services featured on the Website.
1.3 Except as permitted by these Terms and Conditions and without prejudice to paragraph 1.2 above, users of the Website may not do any of the following without our prior written permission:
1.3.1 store or transmit Content to any paper publication, user group, other website, electronic bulletin board, mailing list, server or other storage device in electronic or print form;
1.3.2 distribute, perform, display, modify, publish, transmit, reproduce, adapt, or in any manner exploit all or any part of the Content;
1.3.3 reproduce, modify or in any way commercially exploit Content;
1.3.4 remove any copyright, trademark or other intellectual property notice(s) from any Content;
1.3.5 do anything that may interfere with, damage or interrupt any functionality of the Website or any computer software or hardware whatsoever.
1.4 This Website may contain links via which you may access other websites. Whilst we hope you will be interested in those websites, you acknowledge that their owners may be independent from us, that we do not necessarily endorse or control them, nor do we accept any responsibility for their content.
1.5 Any use of Content which is not specifically permitted by these Terms and Conditions is expressly prohibited.
1.6 We may from time to time make available message boards, discussion forums or other web pages. Any such facilities may enable you to post comments and/or material, but only for your private and noncommercial use and for the exchange of lawful, relevant, fair and appropriate information, opinions and comments. The use of any part of this Website that is inconsistent with those stated purposes is strictly prohibited as are the following activities (together the "Rules of Acceptable Use"):
placing on the Website any material which is obscene, defamatory, abusive, offensive, discriminatory or hateful or which encourages or entices any other person to do so;
posting any material on the Website which has been disclosed to you in confidence or which, by its nature, is confidential;
posting any material on the Website (including contact details, last names, telephone numbers, street addresses or other identifying information of private individuals or public figures) which compromises your privacy or security (or anyone else's privacy or security);
placing on the Website any material which may encourage criminal conduct or which may give rise to civil liability, or which is otherwise unlawful;
placing on the Website any material belonging to any person (or any material where the rights belong to any person) other than yourself without the prior written consent of the owner of it;
placing on the Website any advertisements or making commercial solicitations (which would include using the Website to promote or encourage the sale of your or any third party's goods/services);
placing on the Website any material that authorizes, enables or encourages the dissemination of junk mail or chain letters; and/or
placing any links on the Website where those links take users to unlawful material or material that contravenes any of the foregoing prohibitions.
We will not view or edit or pre-screen any contribution that you or anyone else make to the forums or to the Website generally and therefore, unless we are specifically notified of the nature of any item of content, you cannot assume that we are responsible for having made it available on the Website. We, and others that we designate, shall have the right (but not the obligation) at our sole discretion to refuse or remove any Content that is posted to, or available on, the comments, message boards, personal profiles and any discussion forums or pages of the Website without the need to give any reasons for doing so.
If you do not comply with these Rules of Acceptable Use, we reserve the right to prevent you from making any future submissions to this Website (or any other website operated by us or any of our affiliates). We accept no responsibility for any submissions made by you or any third party on the Website, or for any loss or damage resulting from your breach of the above Rules of Acceptable Use.
2. Disclaimers
2.1 Whilst we take every care to ensure that Content is accurate and complete, much of it is supplied to us by third parties and we are unable to check its accuracy or completeness. You are advised to verify the accuracy of any information contained on this Website before relying on it. Further, due to the volatile nature of the internet, errors, interruptions and delays may occur and we cannot guarantee that the Website and/or Content will be uninterrupted or error free.
2.2 We do not guarantee the accuracy of any Content. To the fullest extent permitted by law, we hereby exclude any liability whatsoever to us for any loss or damage arising from your use of the Website or Content and/or a third party material on the Website.
2.3 We shall have no liability for any disruption or interruption to the Website however caused, or for loss of or corruption to Content when downloaded from the Website onto any computer hardware or software.
2.4 We will use reasonable endeavors to ensure that the Website does not contain or promulgate any viruses or other malicious code. However, it is recommended that you should virus check all materials downloaded from the Website and regularly check for the presence of viruses and other malicious code. We exclude to the fullest extent permitted by applicable laws all liability (other than liability for death or personal injury) in connection with any damage or loss caused by computer viruses or other malicious code originating or contracted from the Website.
2.5 This Website is provided on an "as is" basis and we make no representation or warranty of any kind (whether express or implied) regarding the Website or Content including without limitation any representation or war.
3. Intellectual Property
This website may contain trademarks or other intellectual property belonging to us and/or our affiliated entities. You may not use any of these trademarks or our other intellectual property without our prior written permission.
4. General
4.1 We may change these Terms and Conditions from time to time (for example in order to comply with new legal requirements) so please do check here from time to time to note such changes.
4.2 Nothing in this Agreement shall be deemed to or shall constitute a restriction on, or exclusion of either party's liability for death or personal injury arising from its negligence. We shall not be liable for any loss of profits, loss of revenue, loss of data, loss of contracts, loss of customers, loss of opportunity, loss of savings, loss of goodwill or reputation, wasted staff or management time, or for any incidental, indirect, punitive, consequential or special damages of any kind or nature arising under or relating to this Agreement, whether such liability is asserted on the basis of contract, tort (including negligence or strict liability) or otherwise, and whether or not a party has been advised of the possibility of any such loss arising.
4.3 In the event that any term of these Terms is held to be invalid or unenforceable, the remainder of these Terms shall remain valid and enforceable.
5. Choice of Law and Jurisdiction
5.1 These Terms and Conditions shall be governed by and construed in accordance with English law. The parties irrevocably agree that the Courts of England shall (subject to paragraph 5.2 below) have exclusive jurisdiction to settle any dispute arising out of, under, or in connection with this Website and these Terms and Conditions.
5.2 We shall have the right to bring proceedings for loss or damage arising out of, under, or in connection with, the Website or these Terms and Conditions, in the courts of any country where you reside, where you accept these Terms and Conditions, where your principal place of business is located or the country of your trade or profession.
Registered Office: Portland House, 114 Sarsfeld Road, London, SW12 8HL, United Kingdom. Registered in England No. 08711475.
Data Protection Registration Number ZA046765.