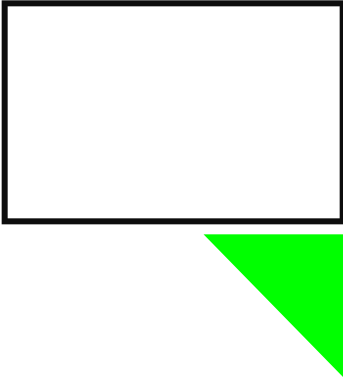 Why our clients love nudge
Hear from companies who have successfully embedded nudge in their organisation. Supporting their people with a personalised financial wellbeing solution that is 100% free of product and provider bias.

AB InBev
"By using nudge, not only are we improving our employee's general financial wellbeing, we are also able to promote and 'nudge' our employees about the fantastic benefits available to them that set us apart as an employer. We know from the increased participation in benefits like this and direct employee feedback that the nudge service is making a real impact on our employee's lives, creating brighter financial futures for them and their families."

ACCA
"When selecting our financial education provider, we wanted a solution that integrated seamlessly with our benefits platform via single sign-on, making it simple for our people to access when and where they needed it. It was also essential that the education covered the whole spectrum of money management and was a trusted source, free of product and provider bias. All of which nudge does."

Arup
"Financial wellbeing is an important factor in overall wellbeing. Offering personalised financial education helps our people to make sound financial decisions and encourage all important behaviours such as long-term saving. Communicating this information via email, WhatsApp or text message means that we can engage with our people more simply, quickly and effectively than ever before. When choosing a financial wellness provider, nudge met all our key selection criteria which was a service that supports our people whenever and wherever they needed it, and one that was free from any product push or bias."
AWE
"When assessing the market for financial education providers, nudge stood out as offering the only service that was truly independent, with no products to sell, as well as utilising a personalised method of delivery. We are truly excited about the opportunities it will offer our staff to tailor their education to their specific lifestyle needs."

BD
"Because financial matters touch every part of a person's life, we saw financial education as a great way to engage with all of our employees and do the right thing for them. As many of our people work long hours and remotely, seminars and face to face sessions haven't worked that well for us in the past and therefore delivering it through technology was a must to engage with the whole of the workforce. We also needed to ensure that this wasn't a complex implementation for us and nudge were able to deploy the service with literally just a few hours work from us which was surprising and refreshing."

Benefex
"As we continue to develop our best of breed benefits ecosystem, we have a desire to offer our clients the very best in terms of new innovation in the market. We see nudge as a best in class tech company and we have already created a Single Sign On that integrates RewardHub and nudge to create a seamless employee journey."
BlackRock
"Financial education is one of the fastest-growing employee benefits in the UK and one of the most important to get right. We feel that nudge provides the best and most interactive and efficient tool available to engage our workforce and to provide good, unbiased information, that is tailored to individual needs and available 24/7."

BNP Paribas
"The take-up of benefits and the interests of people don't necessarily always correlate to their age, job grade or gender. It's therefore essential that a financial education solution, like nudge, is personalised to the needs of each individual, whilst communicating relevant benefits in a way that help them come to life."

Capgemini
"At Capgemini we recognise the importance of financial wellbeing and the impact effective money management can have on our employees. We wanted to create an opportunity to empower our graduates and apprentices to be savvy and in the driving seat when it comes to their finances. To do this we partnered with nudge, our financial wellbeing provider and designed a webinar which provided a tailored session to showcase how to make the most of nudge and be in control of their money."

City & Guilds Group
"As a business our purpose is to pioneer skills development via work-based learning. By adding financial education from nudge to our reward strategy, we want to give our people the skills and capabilities to better manage their money and prepare not only for their financial futures, but those 'rainy day' moments."
Ricardo D'Ash
Group Reward Manager

Clifford Chance
"nudge has been a real success at Clifford Chance. We particularly like that it is inclusive and can be easily adapted and targeted. From our trainees just starting their careers to our senior lawyers and business services people, there is something for everyone."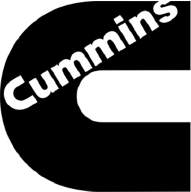 Cummins
"We introduced MyMoney to help employees better understand and make more of their hard earned money. There are two ways this helps our people: Firstly, event driven 'nudges' in line with changes such as home moves, changes in pay or legislation changes. Secondly, an independent and confidential website where employees have a trusted source of information. A large proportion of our people don't work from a desk so it is essential we are able to support them on their terms – where and when they want. Knowing we will 'nudge' them when there is something they need to know about, they have the peace of mind they're not going to miss anything."

DAC Beachcroft
"We are keen to set ourselves apart in the legal sector. Providing our employees with the tools to assist them to achieve the right level of work-life balance and wellbeing creates an enjoyable place to do business and the overwhelming feedback from our clients is that they prefer working with happy, motivated employees. It's critical for us that anything new we add to our reward package is joined up with what is already in place, so financial education from nudge is a great addition because it provides a wrapper to help promote what we already offer"

Dentsu Aegis Network
"We completed an extensive review of our reward programme and a key part was asking people what they want, need and value. 44% said that 'financial benefits' were their priority with 'Financial Education' the 4th most popular benefit from a list of 20. A large proportion of our people are aged 20 and 30 so we need a solution that supports this audience in terms of both content and delivery. Being available via smartphones and supporting the popular gen-y topics of student debt, saving for holiday and getting on the housing ladder, as well as more traditional topics such as pensions, was therefore imperative. nudge ticks all the boxes for us."
Equifax
"We're delighted with the high levels of engagement that we've seen with nudge and the way that the personalised experience enables us to communicate effectively with employees regardless of age, wealth or lifestyle. The core mission of our business is to improve the information that consumers have about their own finances, so it's vital that we practice what we preach when it comes to our own people. We want to offer a globally consistent approach, giving them the support they need to make managing their money simpler."
Finastra
"By offering a tailored financial wellness strategy, our people are able to build resilience and deal with financial stress so they can remain focused and productive. We have already seen great levels of engagement with nudge which fits the needs of our multi-site, tech orientated workforce. When selecting the right service for us it was imperative that our people could personalise the education to fit their individual interests and that they are prompted at the right time to take action."

getty images
"We chose to work with nudge because they ensure that the service deeply integrates with our benefit package. Going forward, by tracking and benchmarking our employees' usage, we have an essential feedback mechanism to help shape our wider reward strategy."

GVA
"We believe that employees should be able to tailor their benefits to suit their needs and lifestyle, and wanted to launch a financial education benefit that met this, and became the foundation to our financial wellbeing strategy. When selecting our provider, we wanted a solution that's available when and where our people need it, and which personalises the financial education provided. It is also critical to us that the education covers the whole spectrum of money management and is free from product and provider bias - all of which nudge does."

Hastings Direct
"Launching nudge during the global pandemic has been vital for Hastings Direct to continue supporting our people. When it comes to our finances, money affects us all and is very personal. We all have different interests and needs - that are everchanging, especially at this time. nudge perfectly complements our wider wellbeing strategy whilst providing our colleagues with totally personalised and unbiased education and money management tools."

Heineken
"Supporting the financial wellbeing of our people is more important than ever. The combination of timely personalised nudges, educational content and money management tools provided by nudge is helping our people to take more control of their personal financial situations. I would definitely recommend a focus on finances right now for any employer that is looking at how they can support their people at this time."

IBM
"Following the pilot launch of nudge, 90% of those who took part said that nudge would help them better understand, manage and make more of their money. Within the first 6 months of fully launching nudge to IBM employees, we saw a take-up of 43% which was a very pleasing number for a brand new benefit and we look forward to building on this year on year."

JTI
"nudge allows us to tailor the education each individual employee receives, according to their age, salary, interests and their dreams and goals. It's really important to us that we give our people the nudge they need to make better financial decisions."

National Grid
"The financial wellbeing platform has been really well received within our organisation. The nudges are relevant, timely and it's great that we can personalize them to highlight our company benefits and nudgenomics give an insightful look at employees' financial interests. I'd recommend nudge to prospective clients; they're a pleasure to work with and provide a great service!"
Paypal
"Today's masterclass has been a resounding success. Each of the 5 sessions were well attended – I would estimate we had 80-90 participants in total! Nathan was excellent – he really engaged the whole room and there was lots of interaction. He also successfully flexed the content to ensure maximum time was spent on the topics of most relevance to each group."

Samsung
"We love the way nudge personalises education according to the employee's age, gender, salary and benefit choices. It integrates with our flex system and delivers engaging education driven by changes in circumstances or legislation."

Santander
"I think the new WhatsApp nudges are great. Using WhatsApp to receive nudges means I don't miss out on them and, with direct links to the full nudge content on the platform, makes it even easier to access the financial education available."

SSE
"Financial education for employees is growing in popularity as it improves financial wellbeing and helps take the stress out of managing money. We wanted to launch a service designed to appeal to all employees regardless of age, wealth or lifestyle – eg, a school leaver understanding their first credit card, or a retiree planning inheritance for their family."

Starr Companies
"From the very first meeting with the team at nudge, we were impressed with their passion and approach to financial wellbeing. We were naturally a little apprehensive at that prospect of our project being as smooth as was being discussed, yet I can honestly say our expectations were matched, and actually surpassed, in a thoroughly impressive manner. nudge will become the centrepiece of our financial wellbeing offering and we couldn't be happier."

TD Securities
"nudge drives more understanding and awareness of our benefits, as well as completing the wellbeing jigsaw puzzle for our people. The feedback from employees has been excellent."

UK Power Networks
"Nearly 40% of our people have worked for us for 15 years or more, and it's important that we continue to innovate our employee benefits strategy to stay at the forefront of the market in how we support our people to improve their wellbeing."

Unum
"We have a global vision to create a culture that supports the financial, emotional and physical wellness of our people. nudge is the missing piece of the jigsaw. It links everything we give our employees together and empowers them to take control - with a few 'nudges' along the way!"

Virgin Atlantic
"Thousands of people work at Virgin Atlantic and Virgin holidays so we needed a platform which could after personalised education covering a wide range of topics and needs. nudge can be accessed from anywhere in the world and offers our people helpful tools to make managing their money and financial wellness easier - all at the touch of a button."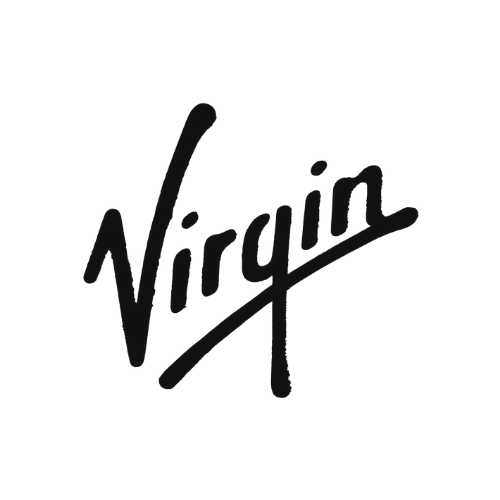 Virgin
"None of us have a magic money tree! In order to justify introducing our financial wellness programme we pledged to drive up salary sacrifice savings across the company. By doing this we have more than offset the cost. nudge has increased flexible benefits logins by 18%, active selections by 22% and Bonus Exchange take-up to 14%. The ROI has paid for the service and provided extra funds to increase our pension contributions."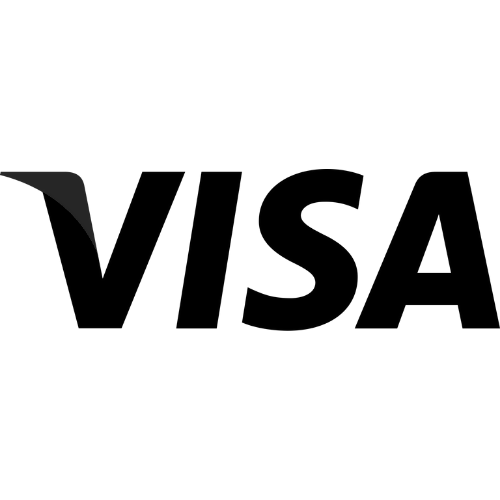 Visa
"At Visa, we're proud to offer a range of amazing benefits that are tailored to our employees' unique circumstances. We're always looking for new and innovative ways to make sure that they're continuously aware and making the most of what's on offer. And hopefully save some money along the way. Working with nudge to deliver personalised, timely and relevant communications has made a real impact on engagement with our bonus waiver scheme and we're thrilled with the outcome."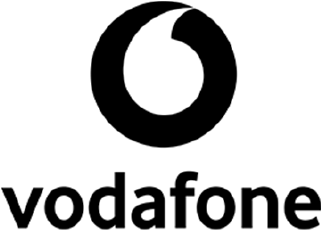 Vodafone
"Supporting the financial wellbeing of our people is more important than ever. We've used nudge to keep our people informed, reassured and empowered during these turbulent times. Money masterclasses and personalized posts have been really well received. I'd definitely recommend a focus on finances for employers looking at how they can support their people."

William Hill
"We really wanted to get the message across to our employees that the sharesave scheme offers a very simple, hassle-free way to save for their medium-term financial goals. We were delighted with the highly personalised and creative way nudge supported us achieve this and are even more delighted with the results!"