Financial education platform,
demystifying

money management for all.

nudge is impartial. We are unaffiliated with any financial products, our inclusive employee benefit improves wellbeing through financial education and personalized communication.












People with access to financial education
41%
have increased their savings
66%
are more hopeful about their financial situation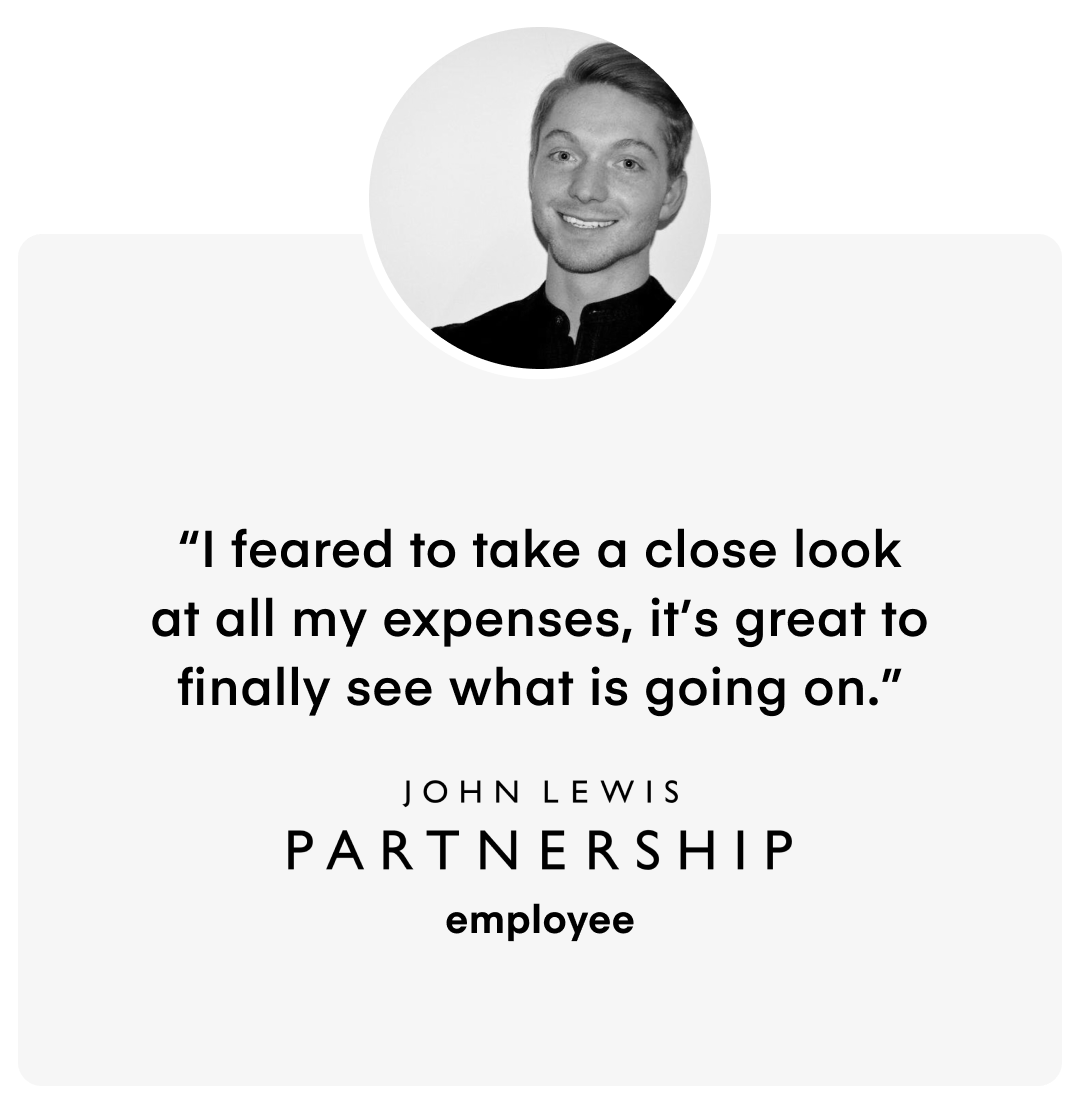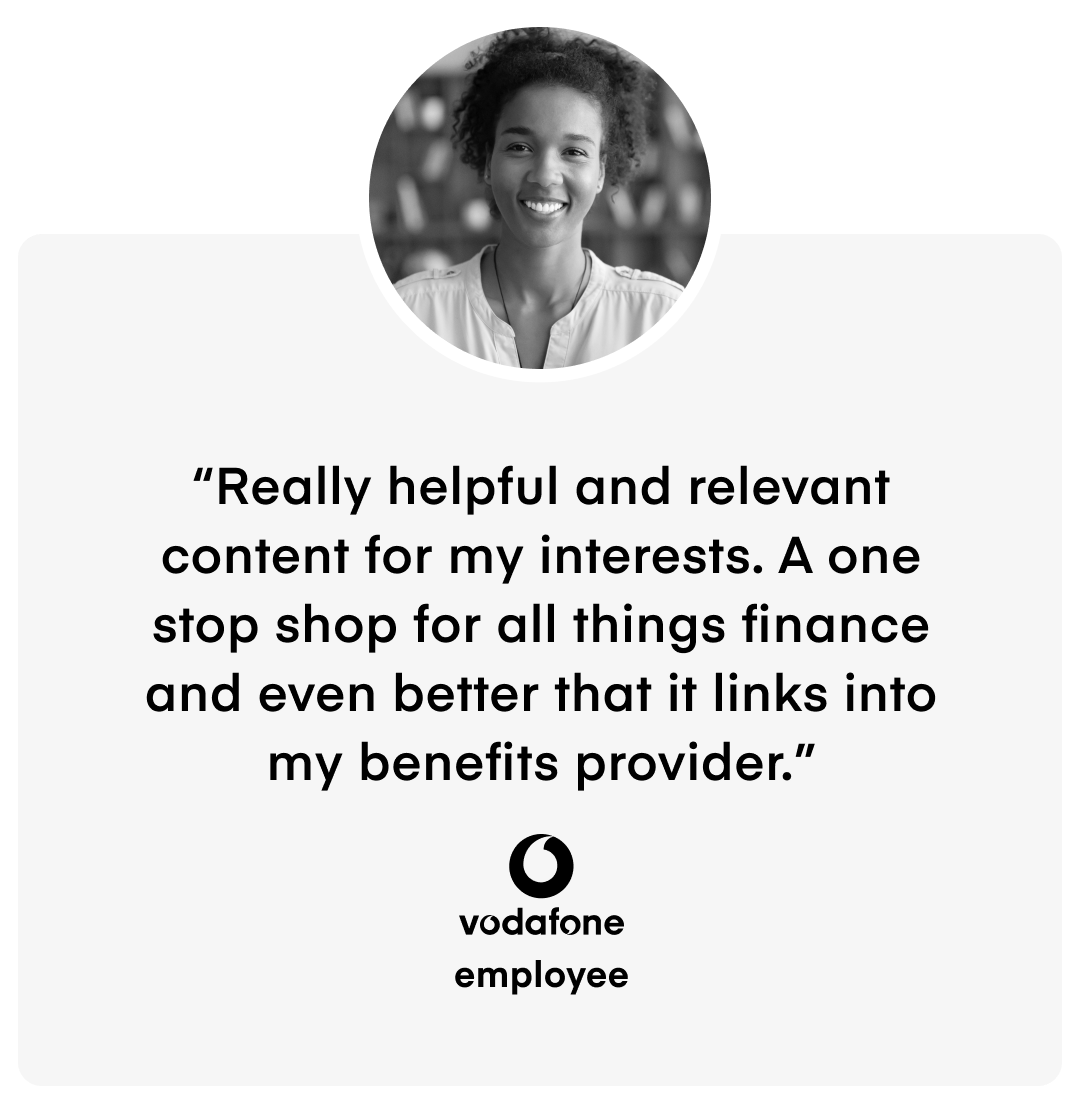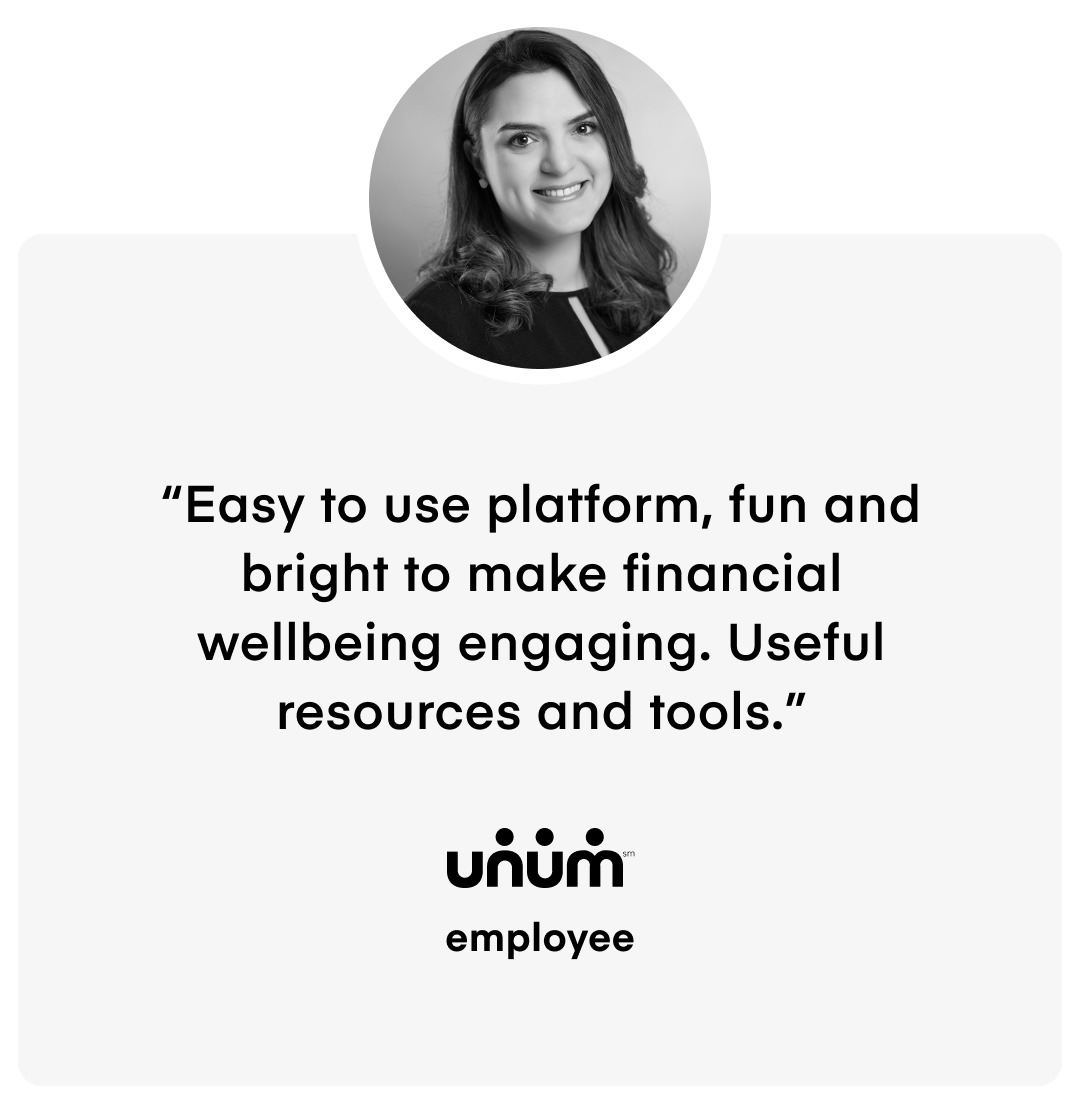 What
you get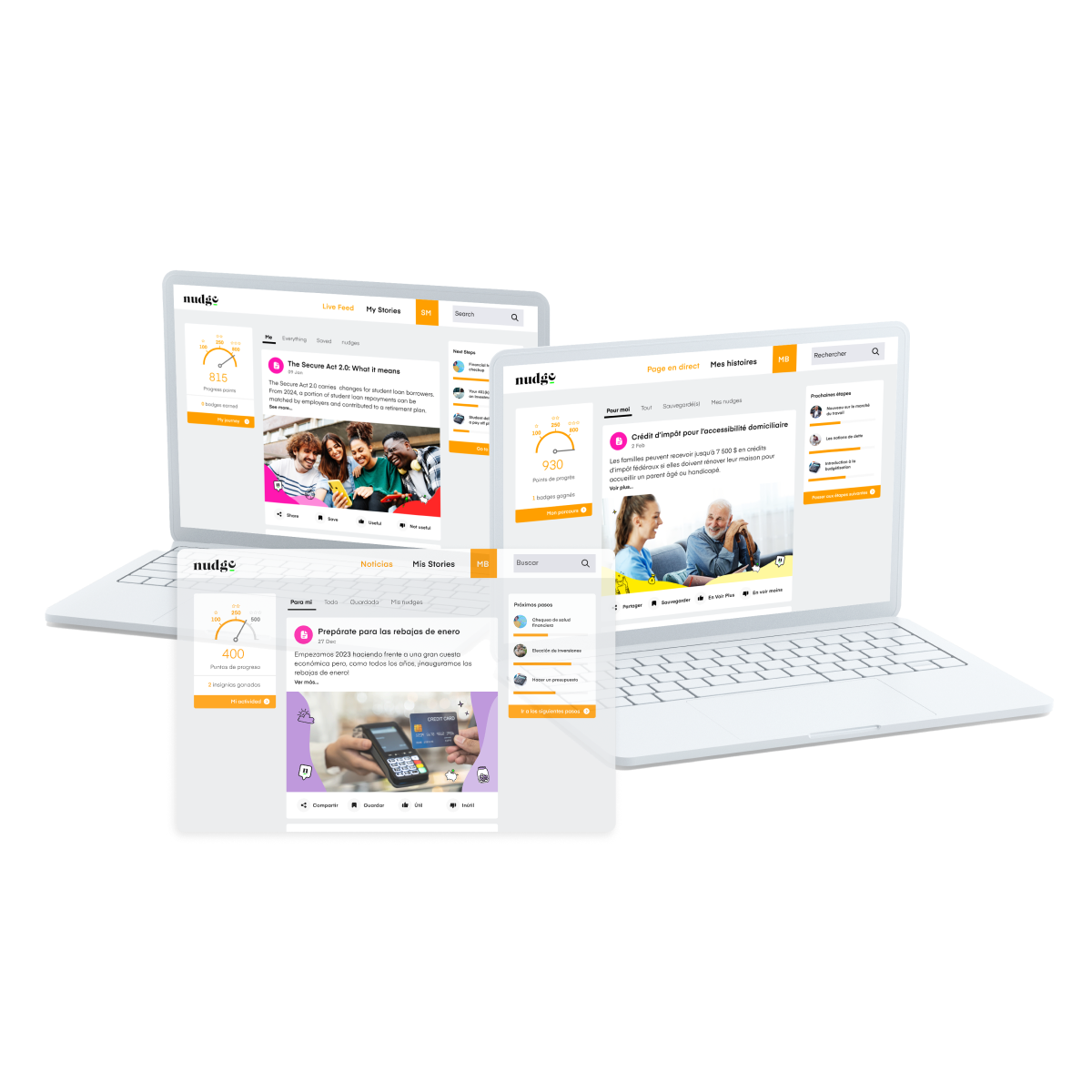 Financial education feed
A personalized feed full of bite-sized financial education posts and snackable articles, all curated to be inclusive of circumstances and interests. In one click, save and review later - or share with friends and family so they can benefit too. nudge has a 68% engagement rate; make the world of money fun, familiar and accessible.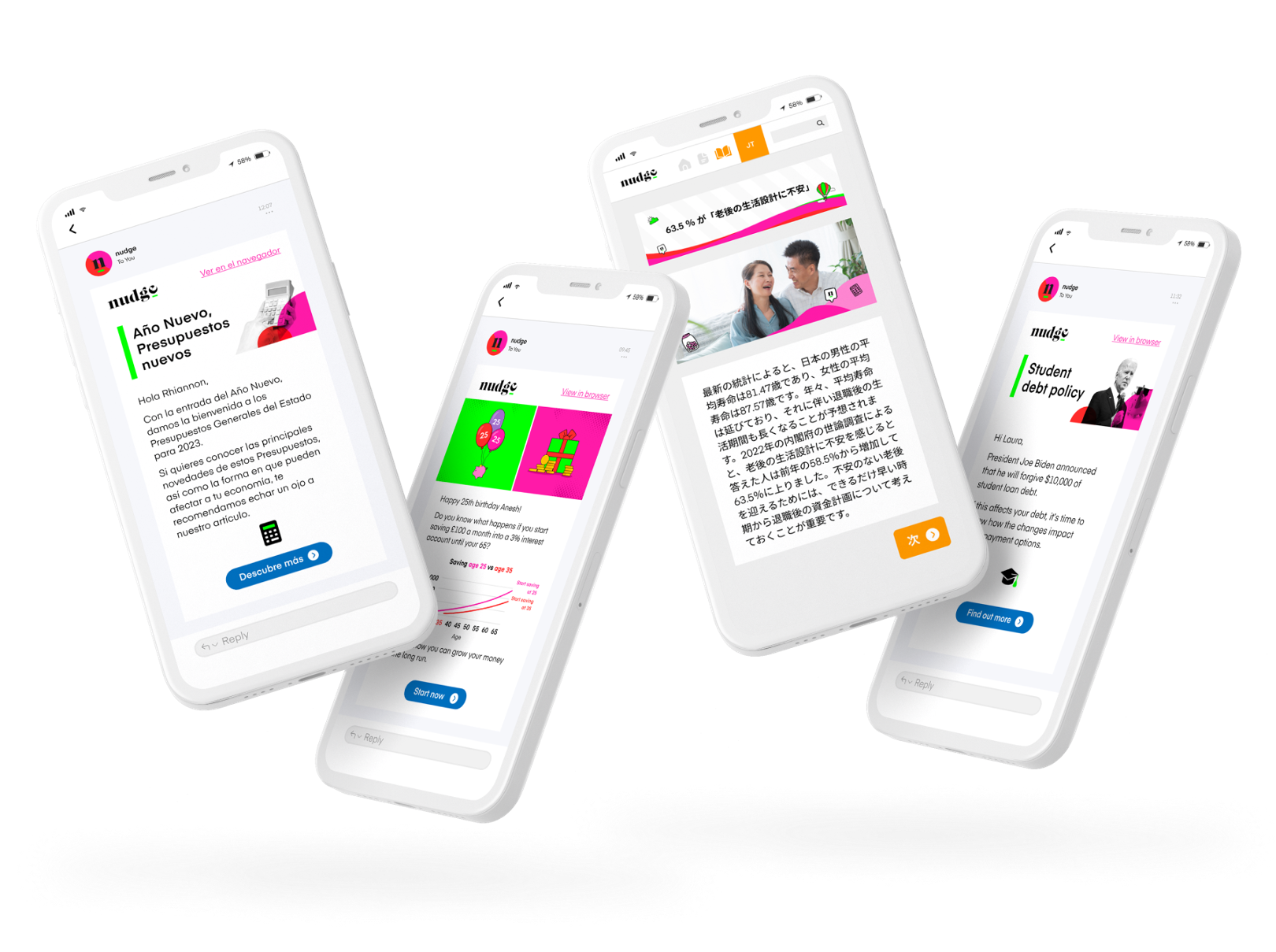 Get a nudge in the right direction
Powered by behavioral psychology and data. When there's something you need to know, or a financial action you ought to take, we'll send you a personalized, timely nudge as a reminder. Then step by step, before you know it, you're on a path to prosperity. nudges can be received via SMS, email, Slack, Teams, WhatsApp or Meta. Only 1% of users unsubscribe!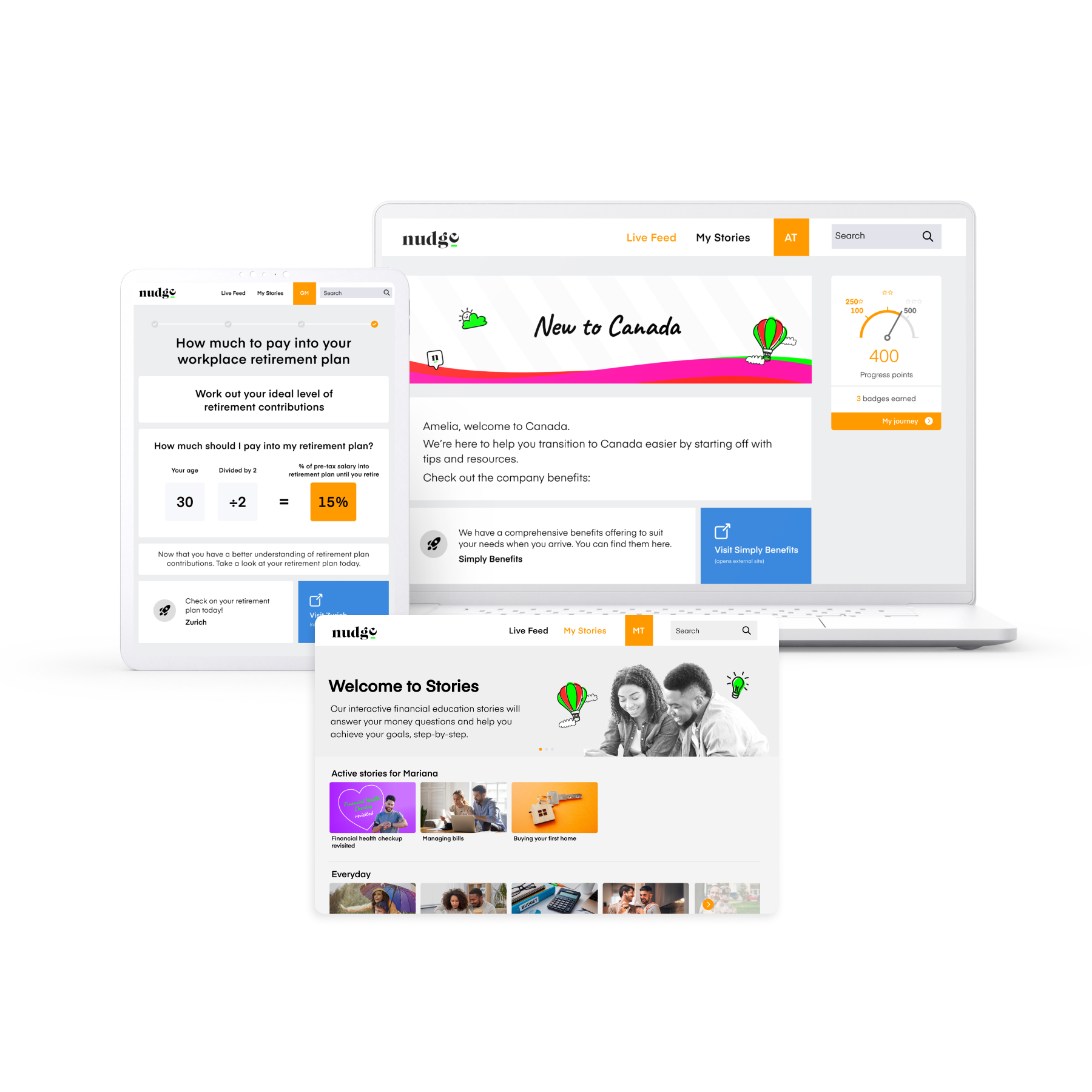 Change the narrative with stories
Step inside our library of dynamic financial education stories, written to help you achieve what you want in life. It could be buying a home, saving for a holiday or getting out of debt. Interactive, impartial financial education, money management tools and progress trackers mean you'll never miss a step.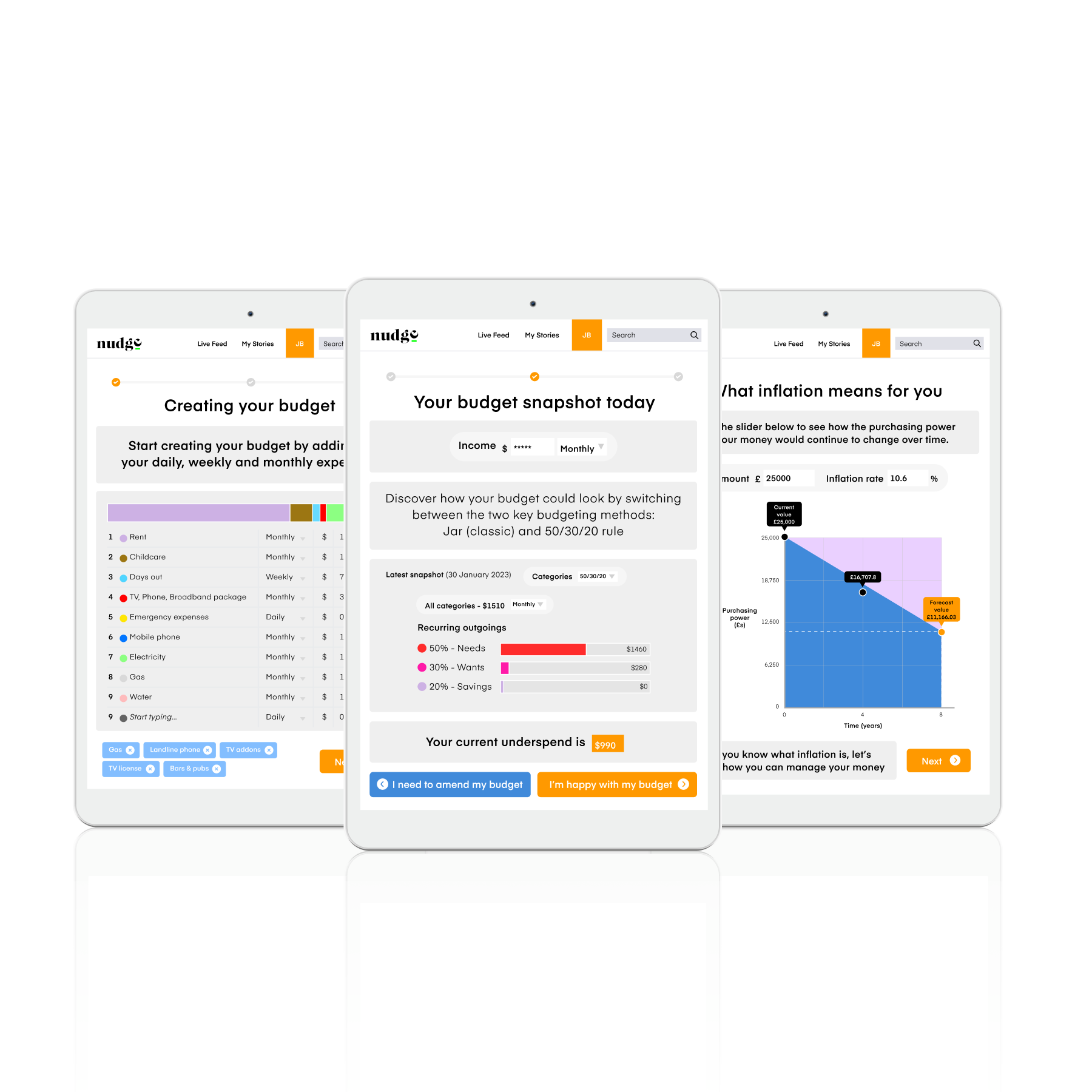 Make money management easy with tools
Our interactive tools help you plan, prepare and organize your finances from the unexpected to the expected. The tools (for budgeting, saving and investing) are embedded in stories, demystifying money management at exactly the right time in your learning journey.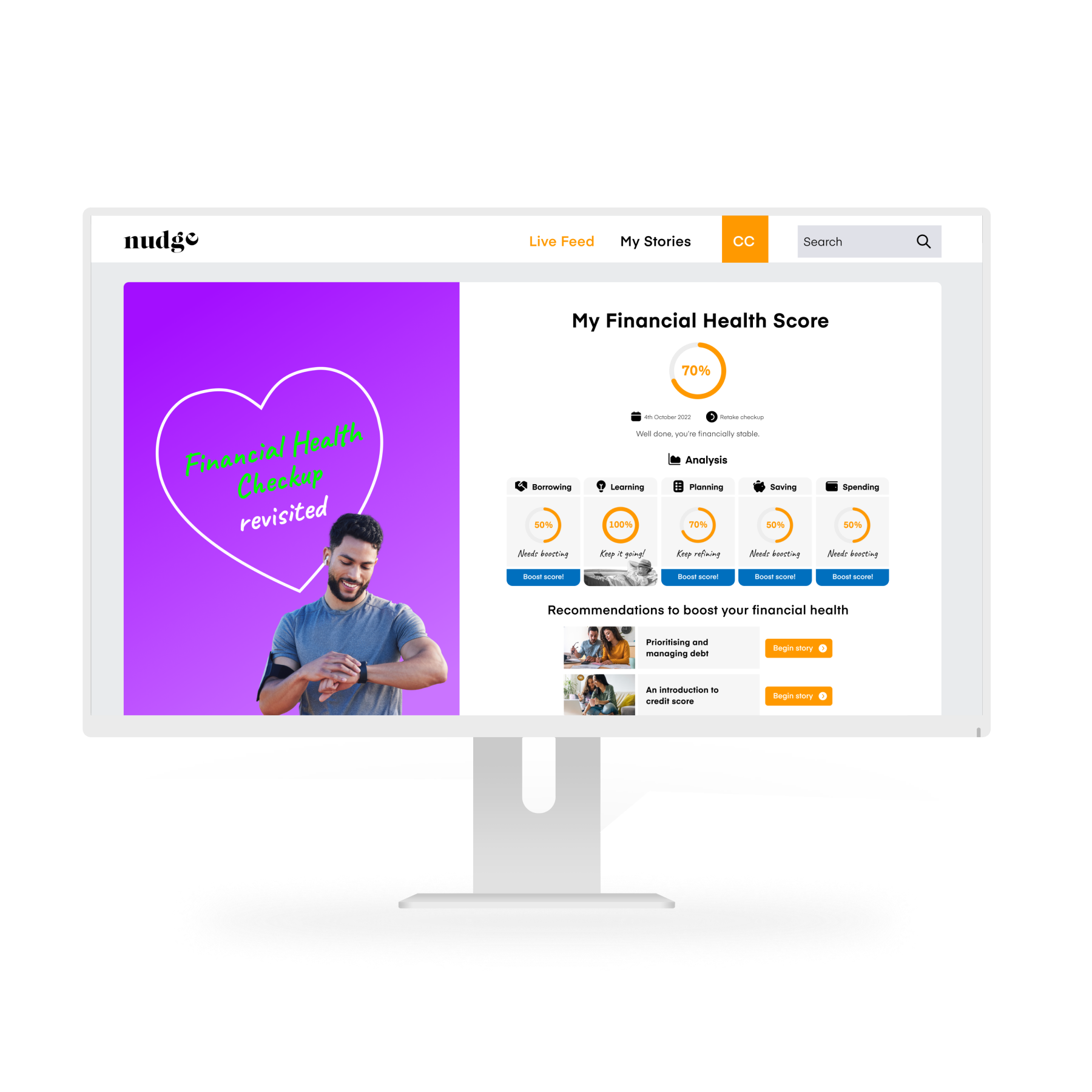 Checkup on your financial health
Our financial health checkup helps you understand where you're thriving and where there's room for improvement - from saving and spending to borrowing and planning. You'll get an instant score with a plan of recommended financial education stories and articles to improve your financial health. This enables you to measure the impact nudge is having over time, and take action.
Contact us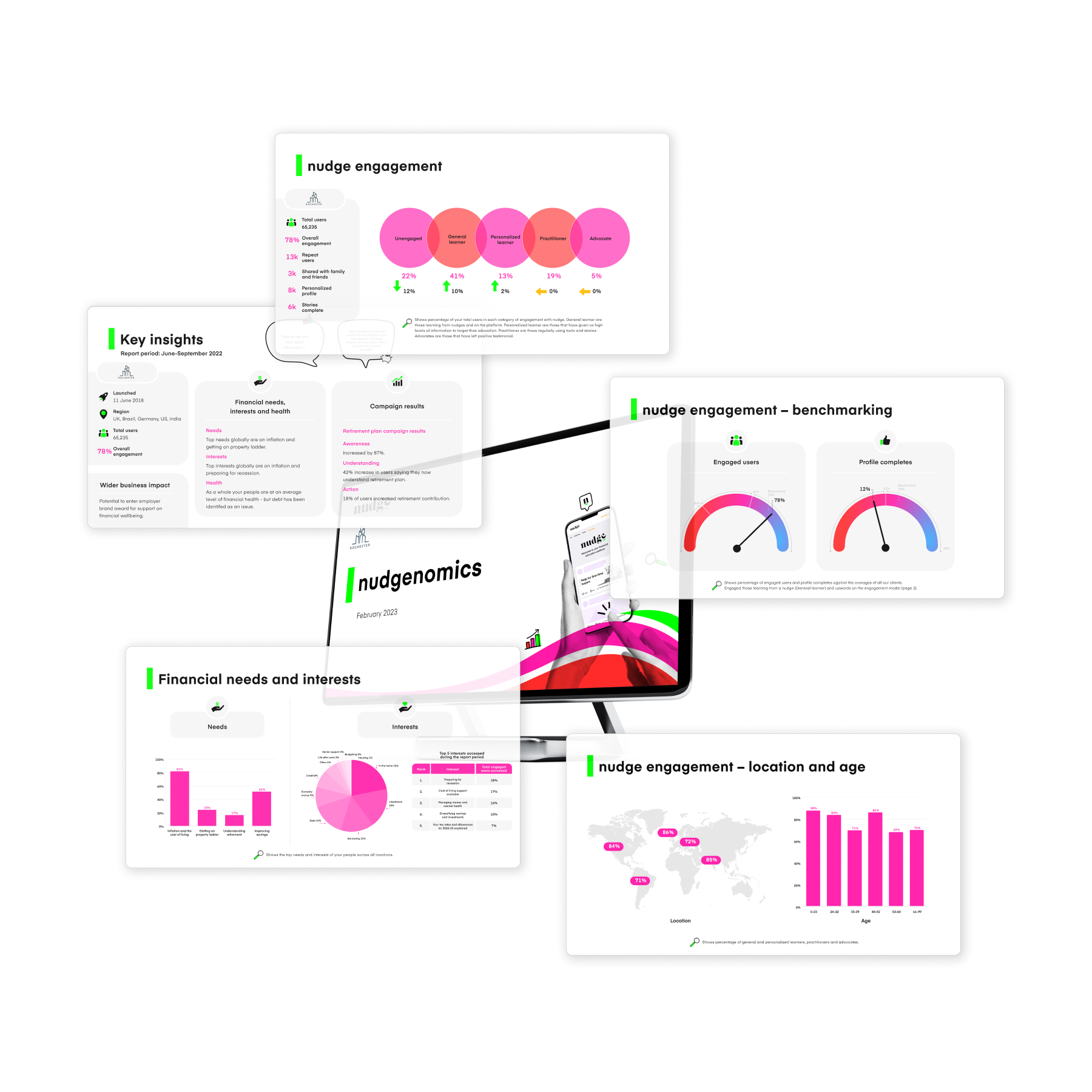 The power of nudge data and insights
Want to know more about the financial interests, habits and needs of your people? Well look no further than nudge's analytics dashboard, or as we like to call it, 'nudgenomics'. Get access to critical data and deliver programs that your people actually want and need. nudgenomics will inform your overall financial wellness program, maximize your investment with targeted education campaigns, and demonstrate the value of the nudge to your organization.
Find out more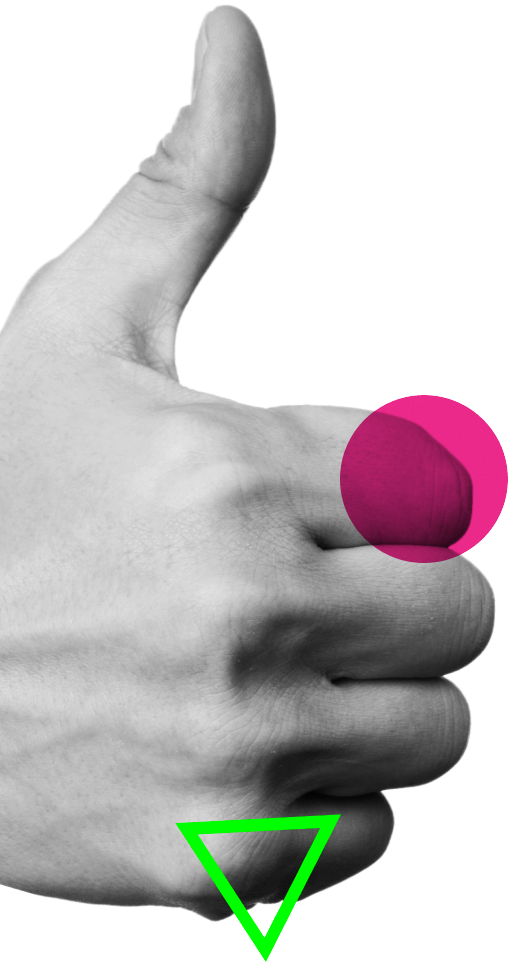 "Financial education is one of the fastest-growing employee benefits in the UK and one of the most important to get right. We feel that nudge provides the best and most interactive and efficient tool available to engage our workforce and to provide good, unbiased information, that is tailored to individual needs and available 24/7."
- BlackRock
"The financial wellbeing platform has been really well received within our organisation. The nudges are relevant, timely and it's great that we can personalize them to highlight our company benefits and nudgenomics give an insightful look at employees' financial interests. I'd recommend nudge to prospective clients; they're a pleasure to work with and provide a great service!"
- National Grid
"We have a global vision to create a culture that supports the financial, emotional and physical wellness of our people. nudge is the missing piece of the jigsaw. It links everything we give our employees together and empowers them to take control - with a few 'nudges' along the way!"
- Unum
"Supporting the financial wellbeing of our people is more important than ever. We've used nudge to keep our people informed, reassured and empowered during these turbulent times. Money masterclasses and personalized posts have been really well received. I'd definitely recommend a focus on finances for employers looking at how they can support their people."
- Vodafone
Frequently asked questions
Here are a few of our frequently asked questions. Looking for more? Check out the full list below. Or get in touch and we can talk.
READ FULL FAQS
What is nudge?
nudge is an impartial, global financial education platform for all.
Our platform coaches you to take action on your finances, to feel in control of life. Key features include:
Prompts and reminders: When there's an event in personal finance you need to know about, or take action on, nudge will send you a personalized, timely prompt - or 'nudge' - to remind you.
Personalized feed and stories: nudge provides financial skills and knowledge, designed just for you and your circumstances. Right from your first visit, there's always a clear next step in your financial wellness journey.
Money management tools: Starting with a view of what people like you do with their money, the budget tool helps you plan anything from holidays to school fees. And savings, borrowing and life goal planners help you manage all kinds of finances and take control.
No sales pitches: With nudge, you don't have to worry about someone trying to sell you financial products. We give you the tools you need to achieve financial wellness, and nothing more.
Does nudge sell financial products or services?
No. nudge is 100% impartial financial education.
That's transparent and free from product or provider bias. This allows nudge to focus on improving financial skills and knowledge without the conflict of product or service distribution.
Can I create my own content for the nudges and the financial education feed?
Yes. nudge technology uses data and behavioral psychology to deliver the right content to the right people, at the right time - be that our content or your own.
What tools does nudge include?
You can access a variety of money management tools, designed to help you budget, invest and save.
Need a little nudge to make your mind up?
nudge sounds great in theory. In practice, it's even more impressive. Explore our market-leading content, intelligent tools and nudges - and experience first hand the impact it could have within your organization.