Financial education platform to
drive uptake

 in your clients' benefits program

The nudge solution complements and elevates your clients' existing program. As the impartial financial education underpin, we can help you increase benefits uptake and improve employee financial wellbeing.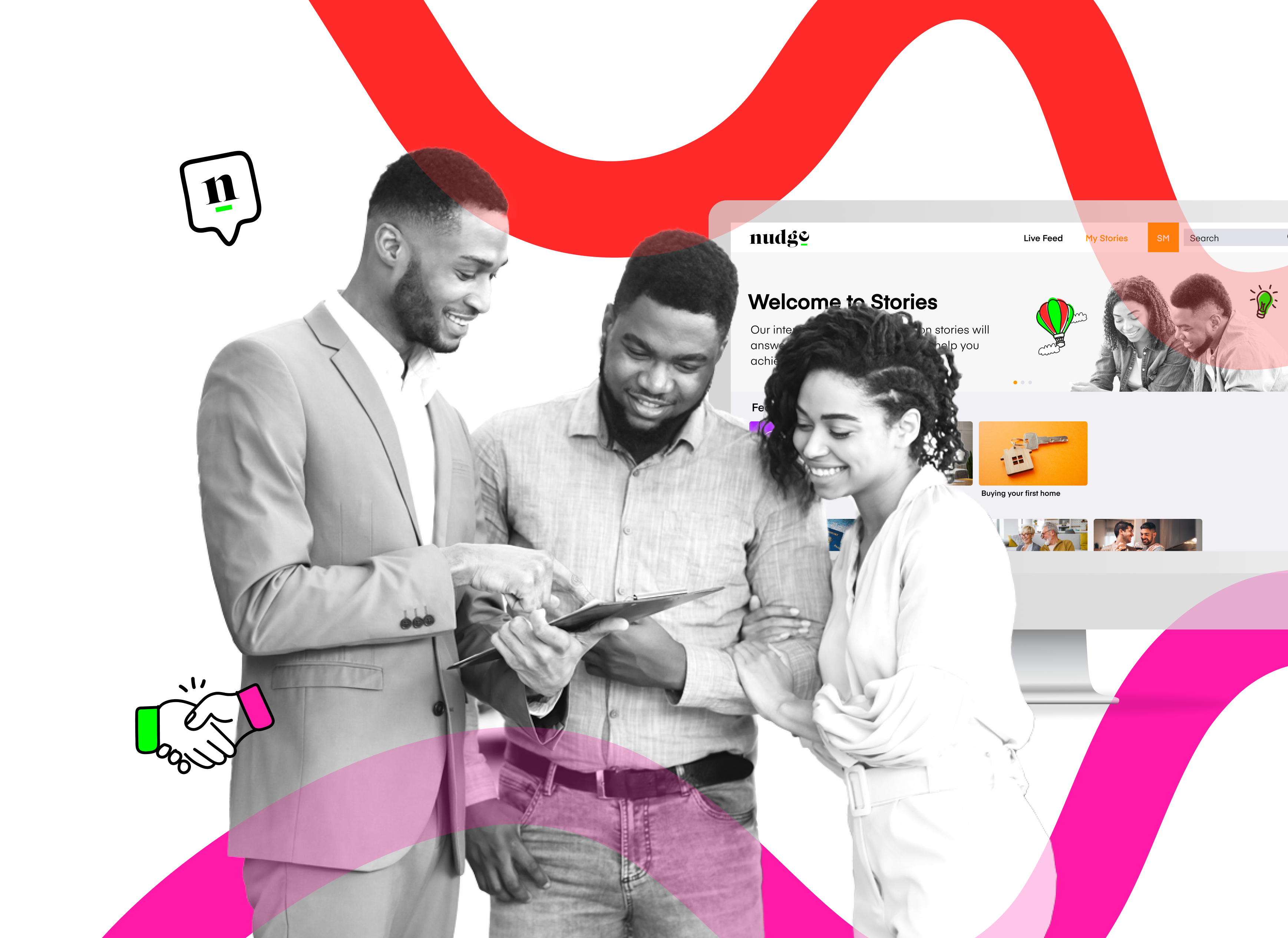 The essential underpin
nudge provides the foundation to your clients' benefits program through impartial financial education, integrating seamlessly with existing tech and allowing an easy onboarding process.
Increase benefit engagement
Personalized, data-driven and timely communications help and encourage your clients' employees to understand, appreciate and engage with other benefits on offer.
Partner with experience
Implement an industry-leading technology solution for your clients. nudge has been providing impartial financial education to over 300 clients, across 80 countries, since 2013.
Insight to inform your advice
De-risk your approach with nudgenomics, our analytics of employees' financial needs, health and goals. Valuable insights will help select the most appropriate products for your benefits programs.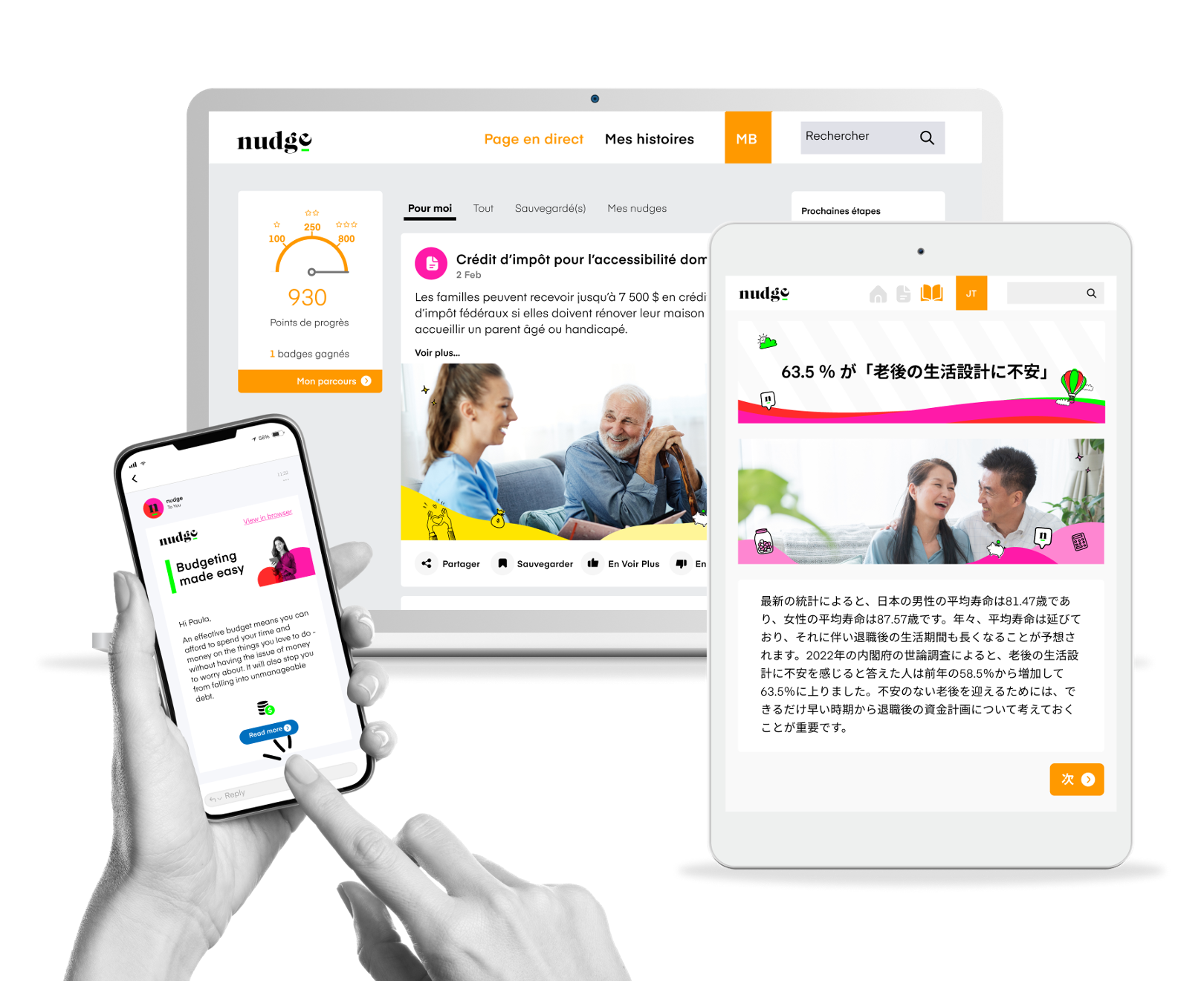 What your clients get
A global financial education platform that demystifies money management for all. Drawing on behavioral psychology and data, our platform offers personalized, engaging financial knowledge and skills to educate and delight. Unaffiliated with conflicting financial products, our inclusive solution is trusted by hundreds of thousands of people across the world.
see the platform
Employees who receive impartial finance education are
85%
more productive at work
23%
more likely to stay with employer
4x
more financially proud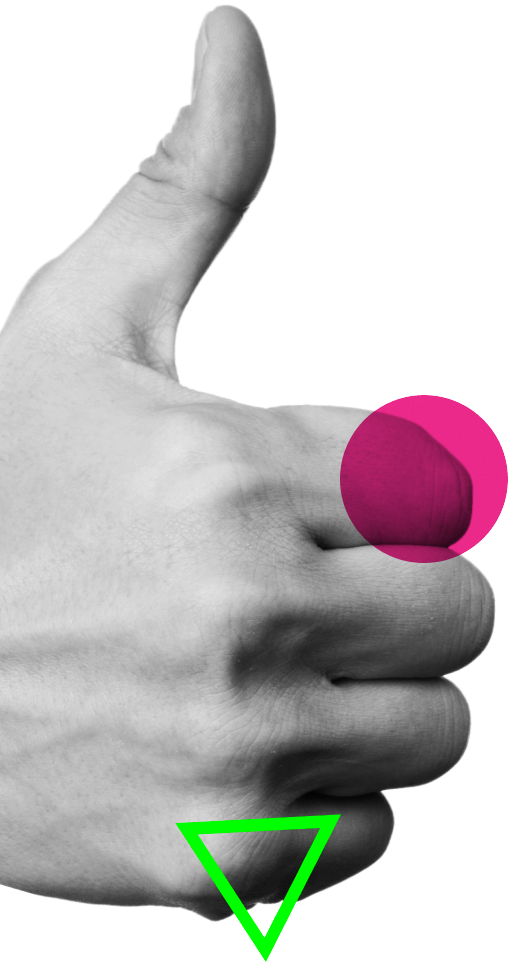 "The take-up of benefits and the interests of people don't necessarily always correlate to their age, job grade or gender. It's therefore essential that a financial education solution, like nudge, is personalised to the needs of each individual, whilst communicating relevant benefits in a way that help them come to life."
-BNP Paribas
"As a business our purpose is to pioneer skills development via work-based learning. By adding financial education from nudge to our reward strategy, we want to give our people the skills and capabilities to better manage their money and prepare not only for their financial futures, but those 'rainy day' moments."
-Ricardo D'Ash, Group Reward Manager, City & Guilds Group
Need a little nudge?
Get in touch to explore our market-leading platform - and experience firsthand the impact it could have on your clients.