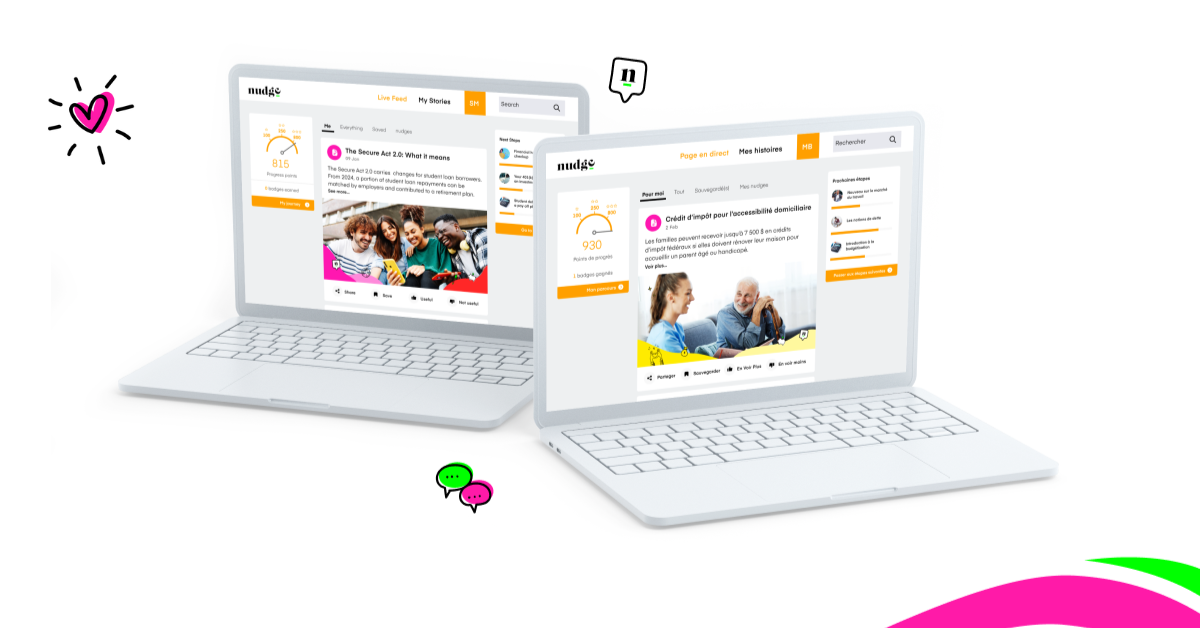 ---
For the past 5 years, we've been working with over 100 of the UK, Spain and Ireland's top employers providing a platform to improve their employees' financial wellbeing, which is currently used by fast approaching half a million people.
Being the original financial wellbeing platform, we have recently invested in our market presence to propel our offering forward, launching a new brand identity and website that is built around a vision to create brighter financial futures for everyone, everywhere.
As well as evolving our visual identity, we have evolved our position in the market from being seen as a pure financial education provider to a "personal finance solution" that helps people maximise financial opportunities, overcome financial problems and makes managing money stress free. It combines financial education with personalised, timely, transparent nudges to help people plot a path to prosperity.
"When people are in control of their money, they're happier, less anxious and more empowered. We call this "financial wellbeing". We believe that an intelligent combination of education and technology can help create and – very importantly – maintain this happy state. Our investment in our brand and proposition means that we can better support our clients to improve their people's financial wellbeing" Jeremy Beament co-founder of nudge
Here at nudge, we are more focused than ever before on helping individuals improve their financial wellbeing. So much so that alongside a new brand identity, we have today announced the intention to reach 2 million employees and consumers by 2022.
This will be achieved by new client acquisition both within and beyond the workplace and also working with our existing client community to drive further adoption of our personal finance solution.
"In today's complex financial world, ignorance isn't bliss. For billions of people, it's hardship, hassle and lost opportunity. But we believe change is possible. We believe that when people are in control of their money, they're in control of their lives. And if we can help make their salaries, or wages, or payments go further, we can make sure that time spent working is time well spent – and that every human life counts for more. That is why our whole team is 100% committed to impacting 2 million lives by 2022 through working with employers and forward-thinking organisations to provide the benefits of nudge." Tim Perkins co-founder of nudge.