Improve your people's
financial wellbeing
through our platform
nudges
When there's something you need to know, or a financial action you ought to take, you'll receive a personal, timely, prompt to remind you.
Education
Snackable financial education content – personalised to your preferences – keeps you informed, improves financial literacy and makes managing money compelling and interesting.
Tools
Our intelligent tools make tasks like budgeting or saving for goals easy, inspirational and rewarding. Just plug in your figures, and the technology does the rest.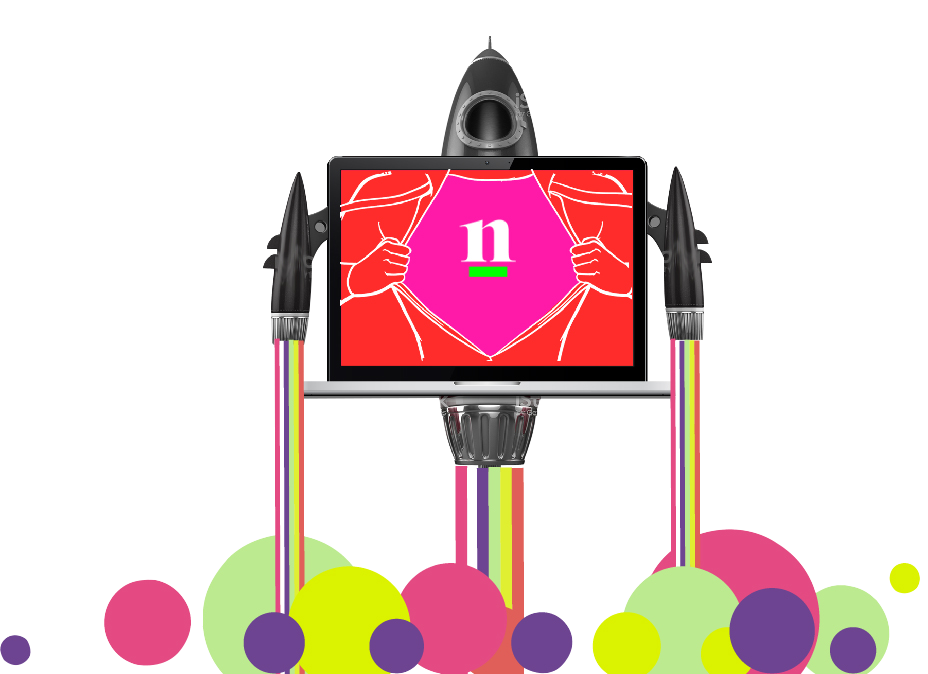 The nudge personal finance solution helps people maximise financial opportunities, overcome financial problems and make managing money easy. It has three key features.
nudge
for everyone
nudge is the world's leading financial wellbeing provider. Our global service integrates news, data and behavioural psychology to deliver a market-leading personal finance solution. We're 100% unbiased, with no hidden agenda.
Over 100 of the world's most respected organisations – big and small – use nudge to help their employees achieve their dreams and avoid financial problems. They also use nudge to promote and elevate their existing reward strategies.
FIND OUT MORE
nudge isn't just for employees, it can be for customers too. It's a great way to show you care and add value to your products and services. It will improve your customer's relationship with money – and with your organisation.
FIND OUT MORE
The nudge solution is fast, intuitive and easy to navigate on any device – desktop, tablet or mobile. You can choose how you receive your nudges – as a text message, email or on WhatsApp (or even all three, if you're a belt, braces and elastic kind of person).
nudge – the way you like it
WhatsApp
Live on your mobile but like a richer experience?
SMS
Busy busy busy? We'll nudge you in 160 characters or less!
email
A bit old school? Like detail, saving and sharing your nudges?
Uniquely powerful solution
nudge doesn't just use the best software technology. It also uses – nudge theory.
The best technology
nudge functionality is designed to deliver the right content to the right person at the right time.
nudge theory
We use behavioural psychology insights to present content how and when it will be most effective.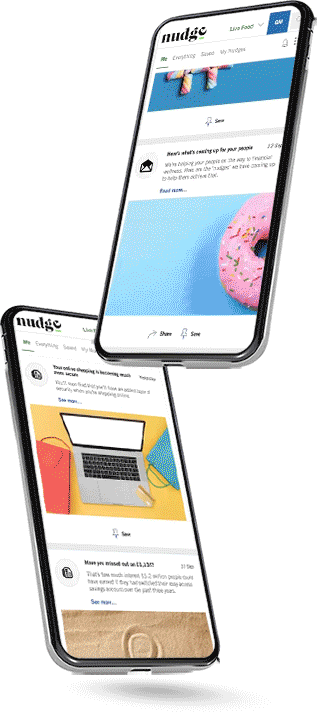 Mobile-first design
Optimised for sharing
Machine-learning to provide optimally personalised content
Comprehensive analytics suite
Sophisticated search functionality
Custom branding option
Data integration with all major HR and Benefit platforms
ISO27001 data security accredited
Data hosted in UK only
Dedicated support desk for clients and users
Single Sign-On Support
nudge by name, nudge by nature
The nudge solution uses insights from behavioural psychology – nudge theory – to increase the likelihood of positive outcomes for our users.
It's about how and when you present options – delivering the right content to the right person at the right time – for all the right reasons.
So they can make the right decisions and improve their financial wellbeing.
Brighter financial futures for everyone, everywhere
nudge uses simple, relevant, timely education to help people understand complex financial matters.
nudge helps people take simple proactive actions to increase their wealth, avoid financial problems and make managing money simple and stress-free (sometimes even a pleasure).
nudge helps people achieve financial wellbeing and happiness.