Your people's
happiness

is our priority
See the best benefit for employees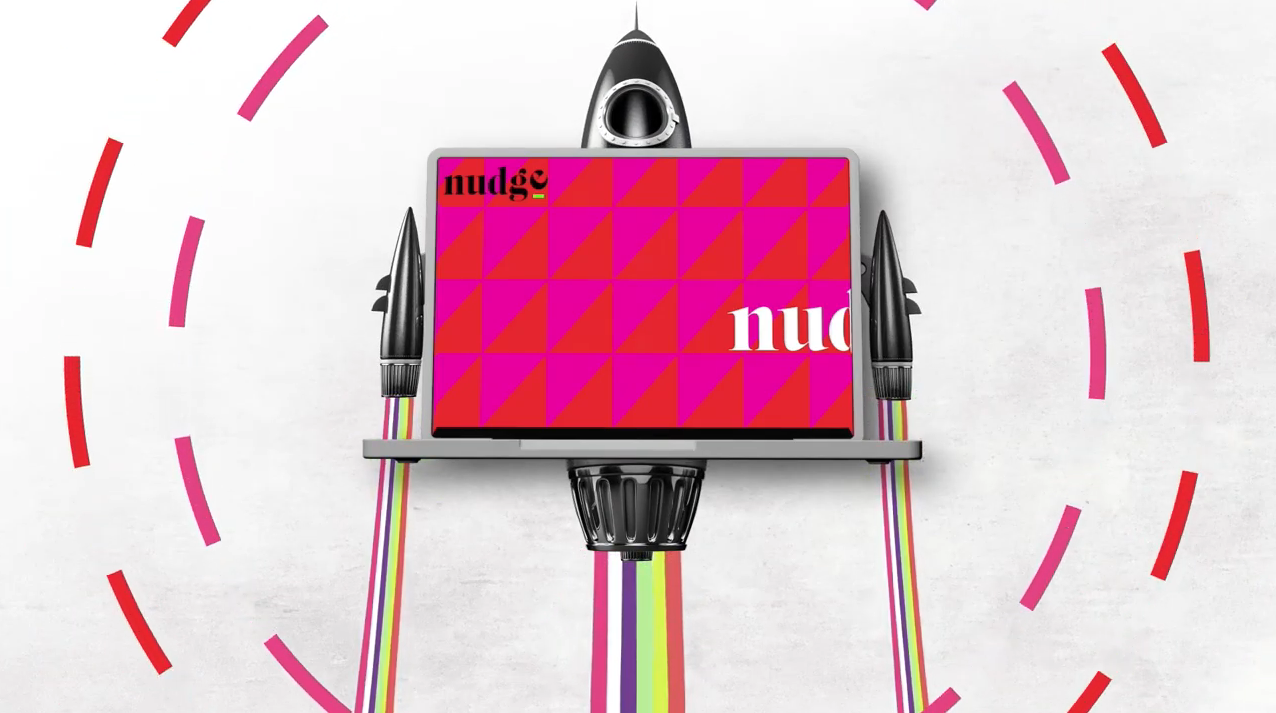 Give your employees
the benefit of nudge
As an employer, you're in a unique position to improve your employee's financial wellbeing at work. And your own bottom line. By providing nudge to your employees you can:
Optimise your workforce
nudge helps reduce financial stress and increase happiness. This reduces absenteeism and increases engagement, productivity and performance.
Increase employee benefits engagement
nudge increases employees understanding and awareness of the employee benefits you offer. In turn, this drives further up-take of your benefits. 
Improve your employer brand
By offering the only financial wellbeing platform that's without product bias, you will improve your perception internally and externally. Be the employer that truly cares about their people's financial wellbeing. 
Deliver business efficiency
Reduce the amount of time your HR and reward team spend answering queries on employee benefits and administrative tasks. nudge will educate your people for you, and require minimal effort from your team.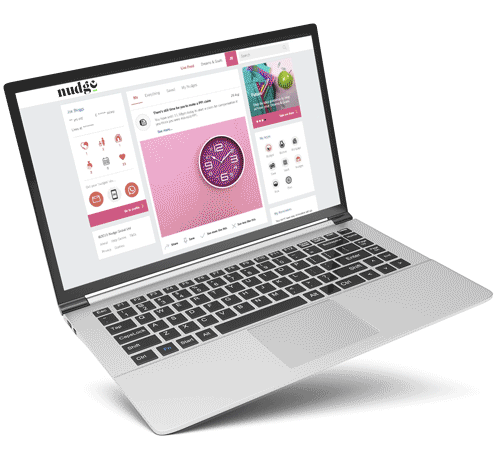 Unlike every other solution on the market nudge is totally transparent. And 100% free of product or provider bias. But, for HR, there's a lot more to it than that.
OUR SOLUTIONS
What's so good
about nudge?
Tech alone won't improve financial wellbeing.
Communication packages
We tailor communication packages to your requirements, whether you're launching nudge or already up and running.
Workshops
We'll come to your workplace or present online, to help your people explore nudge and some of the more tricky personal finance topics. Ask us anything.
Reporting
Increase uptake and adoption of your benefits by the insight from our "nudgenomics" analytics suite and reports.
WHY CLIENTS LOVE NUDGE
Personal finance editorial
Our global content editors write completely unique articles and posts, all composed to improve the financial wellbeing of your employees.
Integration
nudge integrates with your existing HR, benefits and employee communication platforms. Meaning your people experience no downtime in a friction-free transition.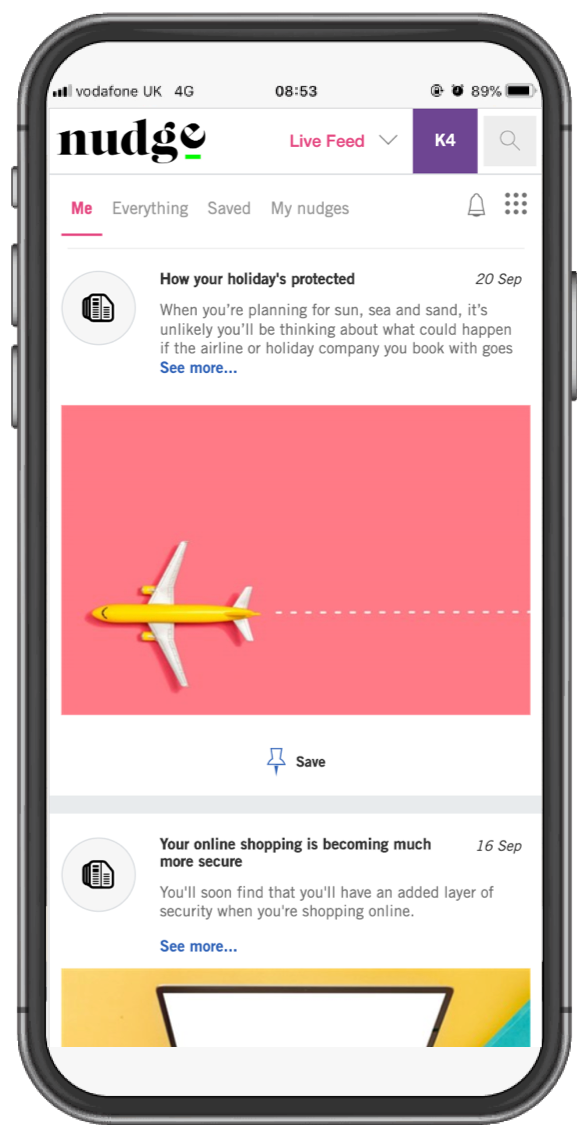 Communication
Your organisation will have a unique package of rewards, benefits and wellbeing services. nudge gives you the flexibility to create your own content and promote it.
Insights
Our "nudgenomics" analytics suite tells you what areas of personal finance really matter to your people, so you can make evidence-based decisions on the future of your reward strategy.
Talk to us
Need a little nudge to make your mind up?
nudge sounds great in theory. In practice, it's even more impressive. Explore our market-leading content, intelligent tools and nudges - and experience first hand the impact it could have within your organisation.